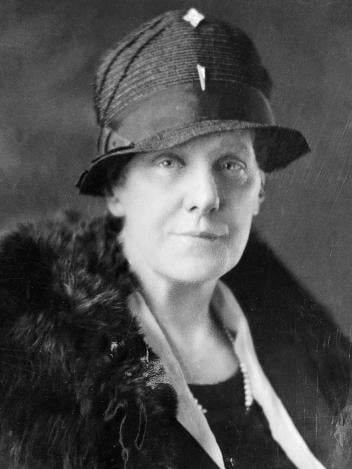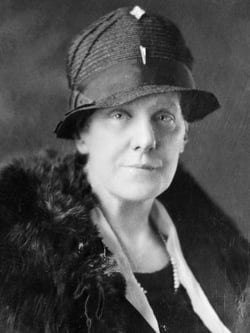 We wish the mothers in our midst a Happy Mother's Day. As we celebrate our mothers and their support, achievements, and contributions to families and our country, we thought a look at how Mother's Day began would be interesting.
Anna Jarvis
The official observance of Mother's Day in its present form is credited to Anna Jarvis (1864-1948) of Philadelphia, PA. She wanted to honor the memory of her mother, Mrs. Ann Marie Reeves Jarvis, who died in 1905.
Mrs. Ann Marie Reeves Jarvis organized several "Mothers Day Work Clubs" in the 1850s in the West Virginia area. Mrs. Jarvis wanted to combat the poor health and sanitation conditions that existed in many areas and contributed to the high mortality rate of children.
After the Civil War, Mrs. Jarvis worked as a peacemaker encouraging families to set aside differences created by the polarization of the war. In 1868, she organized a "Mothers Friendship Day" to bring together families that had been divided by the conflict.
In 1907 Anna had a small gathering of friends in her home to commemorate her mother's life. She announced the idea of a national day to honor mothers. It was to be a day to honor all mothers, and also a day to remember the work of peacemaking, reconciliation, and social action against poverty started by her mother. That same year, Mother's Day was also celebrated in Philadelphia.
Anna's Campaign
Anna and her supporters tirelessly wrote to ministers, business people, and politicians in their quest to establish a national Mother's Day to honor all mothers. By 1911, Mother's Day was celebrated in almost every state.
Official Confirmation
In 1914, President Woodrow Wilson made it official: Mother's Day would be a national holiday held each year on the second Sunday in May. He stated that mothers were "the greatest source of the country's strength and inspiration." He ordered the United States flag displayed on all public buildings to honor mothers.
Mother's Day is the legacy of Anna Jarvis and her mother Ann Jarvis. At the heart of the traditions around Mother's Day are themes of honoring mothers, compassion, peace, reconciliation, and social action.
International Holiday
Today, Mother's Day is celebrated (officially and unofficially) in dozens of countries, although on different dates. In the United States, Canada, Denmark, England, Finland, Italy, Turkey, Australia, Belgium, and Japan it is celebrated on the second Sunday of May. While other countries celebrate Mother's Day, the dates in May vary. Currently Mexico, Hong King, India, Malaysia, Pakistan, Saudi Arabia, Singapore, and the United Arab Emirates celebrate mothers on May 10. Mothers are also celebrated in France, Spain, Portugal, Sweden, Norway, and South Africa during the month of May.
Dean and Draper
Happy Mother's Day to our friends and customers. We wish you a great day of appreciation, family, and honor.
Dean& Draper is a Trusted Choice insurance agency representing over 200 insurance companies. For over 35 years we have offered a trusted freedom of choice to our clients. ContactUs.
The recommendation(s), advice and contents of this material are provided for informational purposes only and do not purport to address every possible legal obligation, hazard, code violation, loss potential or exception to good practice. Dean & Draper Insurance Agency specifically disclaims any warranty or representation that acceptance of any recommendations or advice contained herein will make any premises, property or operation safe or in compliance with any law or regulation. Under no circumstances should this material or your acceptance of any recommendations or advice contained herein be construed as establishing the existence or availability of any insurance coverage with Dean & Draper Insurance Agency. By providing this information to you, Dean & Draper Insurance Agency does not assume (and specifically disclaims) any duty, undertaking or responsibility to you. The decision to accept or implement any recommendation(s) or advice contained in this material must be made by you.
©2018 Dean & Draper Insurance Agency All Rights Reserved.
Sources: Legacy Project, National Geographic