Commercial Insurance
Commercial Insurance: Must-Have Protection for Your Business
Posted by: Dean & Draper Insurance Agency | May 17, 2022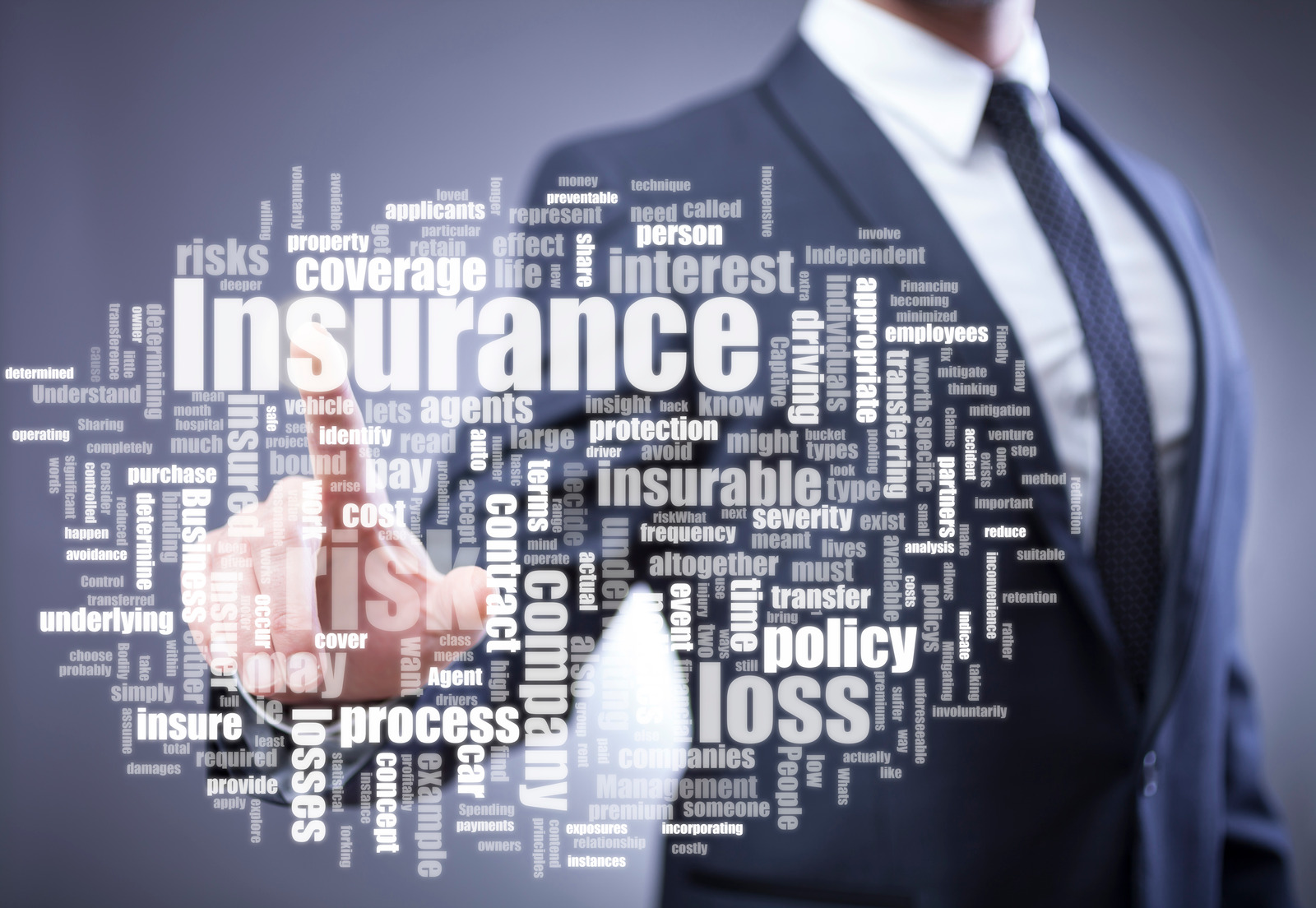 When it comes to the commercial breaks on your favorite streaming shows, it might appear that the only type of insurance sold in the U.S. is home and auto, but that important insurance segment is only half the story.
Personal insurance, such as those home and auto plans touted by geckos and emus, accounts for just over half of all insurance net premiums written in the U.S. with $340.7 billion total in 2020.
Commercial insurance or lines, also called business property insurance, is a bit more unheralded, but accounted for 48 percent of net premiums written in 2020 with $314.7 billion total.
"Commercial Property insurance is a smart investment to make for your business," says Nationwide Insurance. "While unexpected accidents or events can happen anytime – storms, fires or other major setbacks – with business property insurance, you've got support and financial assistance to help you recover quickly."
The Insurance Information Institute argues that today's global economy could hardly run without modern commercial insurance.
"Commercial insurance performs a critical role in the world economy. Without it, the economy could not function," says the Insurance Information Institute. "Insurers essentially protect the economic system from failure by assuming the risks inherent in the production of goods and services. This transfer of risk frees insured companies from the potentially paralyzing fear that an accident or mistake could cause large losses or even financial ruin."
History of Modern Commercial Insurance
We might have a careless London baker to thank for the spark that ignited the modern commercial insurance business.
While some form of insurance has been around since ancient times, with Babylon merchants as early as 4000-3000 BCE took out a form of insurance, called bottomry contracts, to protect against shipments lost at sea, the modern era of all insurance, including commercial insurance starts with the Great Fire of London in 1666.
The king's baker on Pudding Lane near London Bridge, went to bed early, forgetting to damp his oven, and sparks from it set fire to straw in a stable across the street. Winds soon whipped the inferno across the claustrophobic city.
In the ensuing conflagration that lasted a week, a large part of the city, including most of all the civic buildings and St. Paul's Cathedral, were destroyed. In all, 13,000 homes and 87 churches were burned to the ground as 100,000 people were left homeless.
In the wake of the great fire, Nicholas Barbon formed the "Insurance Office for House" in 1667 and soon English insurance companies were born including the London Assurance Corporation and the Royal Exchange Assurance Corporation, stating the beginning of what we now know as property and liability insurance.
A name still recognized today, Lloyd's of London, was established in 1688 in a London coffee house, which became a spot to go for maritime information and insurance.
It would be almost a century before insurance came to the colonies with Benjamin Franklin co-founding the first U.S. insurance company in 1752, called The Philadelphia Contributionship for the Insurance of Houses from Loss by Fire.
A few years later the Industrial Revolution would make commercial insurance a standard part of doing business.
How Commercial Insurance Works
Commercial insurance is broken into two main categories – property and casualty – with coverage either sold separately or in policies that combine coverage for both.
The property component protects against damage to or loss of the business property.
The casualty component, also called liability insurance, provides protection against legal liability for damages caused to other people or their property.
A commercial general liability policy, for example, typically covers businesses against the cost of bodily injuries or property damage caused by conditions at their buildings, operations in progress, and completed operations.
Nationwide Insurance explains that "commercial insurance coverage varies but they are generally classified by the type of event leading to a loss, and by what things are insured. Basic property insurance usually covers losses caused by fires or explosions, theft, vandalism, and damage from vehicles or airplanes. Additional coverage referred to as "endorsements" can be added to provide additional protection for things such as earthquakes and broken glass.
Items you might consider insuring under your commercial coverage include:
Building or buildings where your business is located or conducted
All office equipment, including computers, phone systems and furniture
Important company documents and accounting records
Manufacturing or processing equipment
Inventory kept in stock
Fencing, landscaping, and other outdoor items on your business premises
Signs, satellite dishes and other business assets
Commercial property insurance plans pay for losses based on one of two methods:
Replacement Cost (RC): Amount necessary to repair, replace, or rebuild property on the same premises, with comparable materials and quality, without deducting any amount for depreciation.
Actual Cash Value (ACV): Cost to replace lost property with new property of similar style and quality, minus depreciation.
"Typically, premiums for policies covering property insured on an ACV basis are lower because the limits only include the depreciated value. This amount might not be enough if you elect to insure the property on a RC basis. Your insurance agent can work with you to make sure you have your property adequately insured," says Nationwide.
Variety of Commercial Coverage to Protect Every Size Business
The Insurance Information Institute says that America has over seven million small businesses and that they all have one thing in common: "Without the right insurance coverage, each could be wiped out by a disaster or a lawsuit."
Commercial property/casualty insurance comes in a variety of standard lines including:
Workers Compensation Insurance and Excess Workers Compensation
Commercial Multiple Peril Insurance
Farm Owners Multiple Peril Insurance
Medical Professional Liability Insurance
Fire and Allied Lines Insurance
Inland Marine and Ocean Marine Insurance
Product Liability Insurance
Other Liability Insurance
Surety and Fidelity Bonds
Mortgage Guaranty Insurance
Financial Guaranty Insurance
Burglary and Theft Insurance
Boiler and Machinery Insurance
Crop Insurance and Multiple Peril Crop Insurance
Warranty Insurance
Contact Dean & Draper today to find commercial insurance tailored to protect your business.
Dean & Draper is a Trusted Choice insurance agency representing numerous insurance companies. For over 40 years we have offered a trusted freedom of choice to our clients. Contact Us.
The recommendation(s), advice and contents of this material are provided for informational purposes only and do not purport to address every possible legal obligation, hazard, code violation, loss potential or exception to good practice. Dean & Draper Insurance Agency specifically disclaims any warranty or representation that acceptance of any recommendations or advice contained herein will make any premises, property or operation safe or in compliance with any law or regulation. Under no circumstances should this material or your acceptance of any recommendations or advice contained herein be construed as establishing the existence or availability of any insurance coverage with Dean & Draper Insurance Agency. By providing this information to you, Dean & Draper Insurance Agency does not assume (and specifically disclaims) any duty, undertaking or responsibility to you. The decision to accept or implement any recommendation(s) or advice contained in this material must be made by you.
©2022 Dean & Draper Insurance Agency All Rights Reserved.