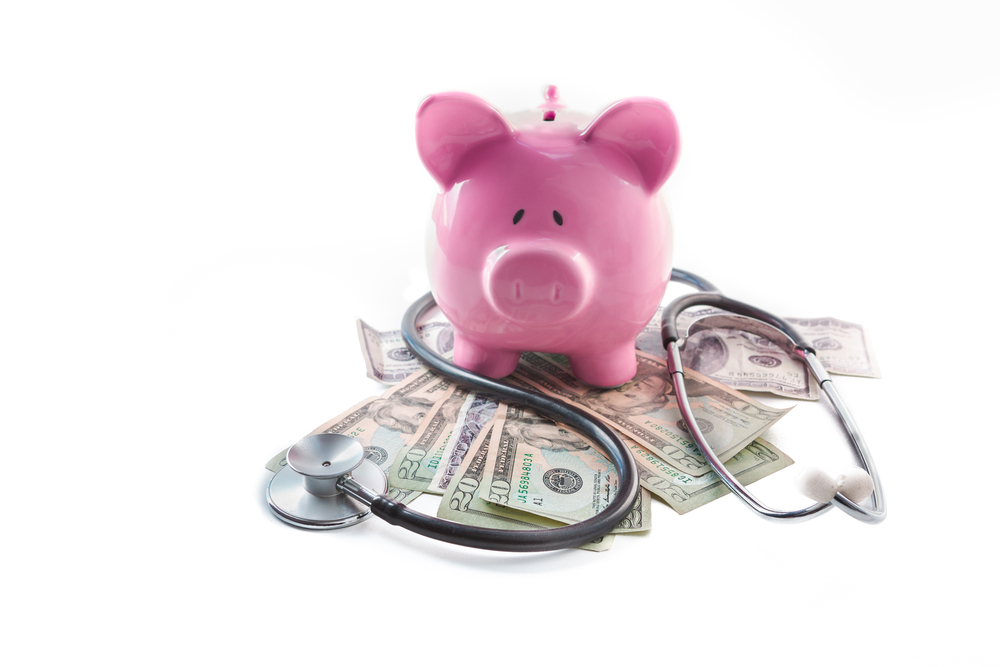 Employers have a real juggling act in 2023 with a possible looming recession, rising interest rates, above-average inflation, supply chain woes, and a historically tight labor market.
This economic climate puts pressure on hiring and retention, and employers must find a way to pick a health benefits solution that doesn't drive your company into debt, especially when the per-person cost trends for open-access PPO/POS plans are projected to rise 7.4 percent in 2023.
"Many people weigh the employee benefits offered by your business with as much importance as salary when looking for work. As an employer, you want to show current employees, as well as new hires, that you care about them outside of work," says Kyle Dean, President & CEO of Dean & Draper. "That's why building an employee benefits plan – and one that doesn't break the bank! – matters."
When it comes to employee benefits plans, health benefits can be a matter of economic survival.
"These days, one of the biggest benefits of full-time employment is eligibility for the employer's group health insurance plan. And as healthcare reform continues to evolve and affect individuals' and families' lives and finances, group health coverage through an employer becomes an increasingly valuable perk," says The Hartford.
Health Benefits are "Table Stakes" in Competitive Markets
Since the start of the COVID-19 pandemic, employees have shown a greater willingness to leave jobs and even shift careers, leading to what some call "The Great Resignation."
Employees changing jobs are weighing benefits carefully, especially health benefits in light of the pandemic and its focus on health and well-being.
"It's important to offer good benefits packages in general, but of course that includes health benefits," Kim Buckey, vice president, client services at DirectPath, told PLANSPONSOR magazine. "With COVID, employers have become painfully aware of what coverage they don't provide, and whether what they provide is enough."
Buckey went on to say that health coverage is "table stakes" for employers in this competitive market. And with employees especially sensitized to the need for health coverage in light of COVID—and any future pandemics—any employer not offering some form of coverage or assistance will be at a competitive disadvantage when it comes to attracting and retaining employees.
5 Key Benefits of Employer-Sponsored Health Coverage
The Hartford says it pays for companies to invest in health benefit plans with the following advantages for employers and/or employees:
Reduces Absenteeism: A healthy employee is present and more productive. And the more physically sound workers are, the less prone they are to injuries and the less likely they are to miss workdays.


Acts as a Recruiting Tool: Sought-after employees often have the advantage in negotiating job perks and benefits. If a potential employee is deciding between two jobs (or if a current employee is thinking of leaving), benefits like a superior health insurance plan can tip the balance in your favor.


Increases Retention: Employees are more likely to stay with a company that offers valuable insurance benefits, as they can be far more costly to replace on an individual basis.


Boosts Employee Satisfaction: Workers tend to place higher value and feel more favorable about jobs and employers that provide good health benefits.


Saves Money: Speaking of online health exchanges: While the Affordable Care Act helped reduce medical costs for many Americans, some may experience increased costs. By offering your employees group health insurance, you could potentially save them thousands of dollars per year.
Understanding the Basics of Health Benefits
At Dean & Draper, we understand that it can be costly if you don't understand your employer's health benefits options.
The basics include:
Group Health Insurance
According to the Kaiser Family Foundation, almost half the country (49 percent of the population) was covered by health insurance from their employer with an average annual premium for employer-sponsored health insurance at $7,739 for an individual and $22,221 for a family.
Texas, with 13,126,800 people covered by group health insurance, is second only to California (18,253,400) in coverage. Plan options can include:
Preferred Provider Organization (PPO) Plan: A PPO gives your employees a network of healthcare providers from which to choose. They can see a doctor outside your network but choosing a doctor within their network will save your employees more money.


Health Maintenance Organization (HMO) Plan: An HMO differs from a PPO in that employees must only see physicians within their network.


Point of service (POS) Plan: An HMO differs from a PPO in that employees must only see physicians within their network.


Health Savings Account (HSA) Plan: With an HSA plan, your employees deduct a tax-free portion of their paychecks to a savings account, whose funds roll over from year to year if not used. These funds can be used for almost any medical care services they require.


Cafeteria Plans: Give your employees the flexibility to build a benefits package designed by them. A cafeteria plan takes funds from an employee's paycheck so they can enjoy benefits to pay for expenses related to a number of areas of his or her choosing, from health care to child care to disability insurance. Because the funds are non-taxable, your employee's taxable income is reduced and they'll save money on anything covered by the plan. You'll also save too by reducing employer FICA taxes. Cafeteria plans can offer coverage for:
o Hospitalization premiums
o Term Life Insurance (group or 5-year term)
o Disability premium & sick leave
o Supplemental Medical Premium Dependent Care Expenses
o Employee Paid Medical & Dental Expenses
o Flexible spending accounts
Dental & Vision Insurance
Medical insurance doesn't include dental and vision, but you can add such policies to help make your employee benefits coverage complete. Different types of employee dental insurance and vision to choose from include:
Dental Maintenance Organization (DMO): A DMO plan requires you to select a primary care dentist as well as receive all dental care within the plan's network.


Preferred Provider Organization (PPO) / Participating Dental Network (PDN): A PPO or PDN plan lets you choose dentists in or not in your network but selecting one within your plan is cheaper.


Dental Indemnity: Dental Indemnity allows you to visit any dentist in the United States without a referral, but most plans only cover up to a specified amount.


Employee Vision Insurance: Most Texas employee vision insurance plans cover items like prescription glasses and contact lenses, general eye exams, and even laser eye surgery.
Disability Insurance
Suffering a disability can make it difficult for an employee to work and make money. By offering disability insurance, employers can help take care of their employees in their time of need and set their family's minds at ease.
Basic disability plans cover up to 60 percent of an employee's salary and come in two basic forms:
Short-term: This policy is similar to sick leave in that it covers an illness, injury, or other medical condition that is a temporary situation (maternity leave and pregnancy-related issues fall under this category).


Long-term: These policies can last many years in some situations. Issues related to joint and muscle disorders, back problems, and diseases like cancer are some of the leading causes of long-term disability, and insurance policies can cover them for specified amounts of time.
Contact Dean & Draper today to have our team help you build a customized employee benefits program that is both attractive to your workforce and cost-effective for your company.