Construction
Soaring Building Costs May Leave Homeowners with Insufficient Insurance
Posted by: Dean & Draper Insurance Agency | February 26, 2022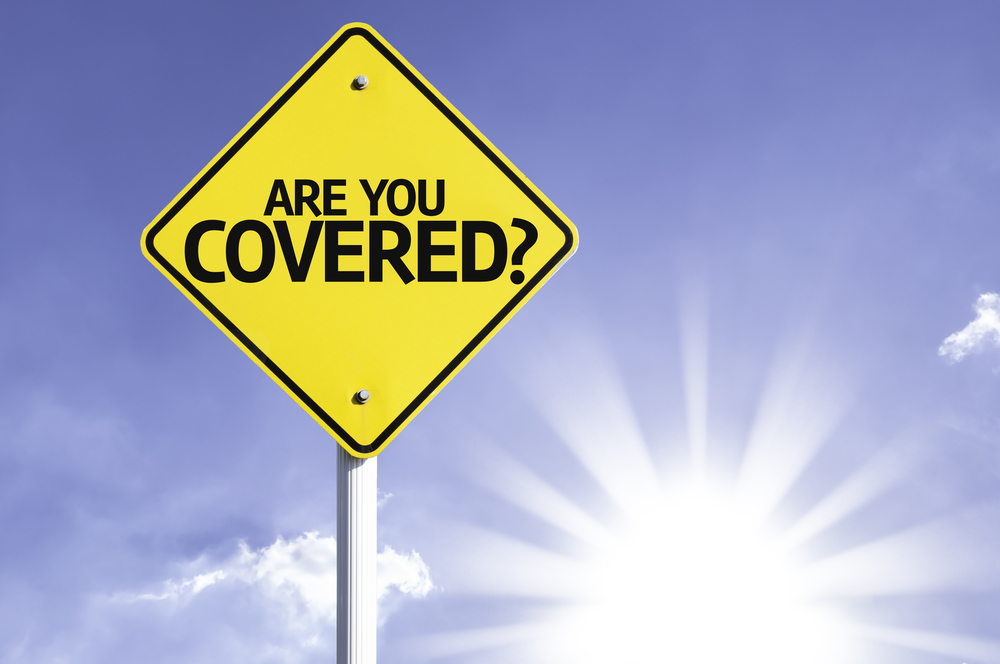 Skyrocketing building costs, led by lumber costs three times their average pre-pandemic price, have left some homeowners with inadequate insurance coverage should they need to rebuild after a natural catastrophe.
"These days, building materials are up across the board. It may cost more than usual to rebuild your home should that need arise," wrote Maurie Backman for The Motley Fool investment website. "That's why it's so important to make sure your homeowners insurance policy provides enough coverage in the event of extreme property damage. If it doesn't, you could end up in a bad situation if your home needs to be rebuilt."
Dallas ABC affiliate WFAA reports that a shocking two-thirds of homeowners currently do not have adequate insurance coverage and that in an event of a rebuild those homeowners are a shocking 22 percent short on their replacement cost.
"With record rises in material costs, even if you updated your policy a year ago, your coverage may not be adequate if your home suffers major damage," reported WFAA's Jason Wheeler. "A big part of the problem is the surging cost of building materials, many items rising at record pace."
Rising Material Costs, Labor Shortages Fuel Construction Costs
If you have not been in the market for a new home or doing some remodeling the past year you may be surprised at just how quickly building costs have escalated.
Lumber, for example, has risen so much since just December 2021 that the price jump has added $18,600 more to the average price of a newly built home, according to the National Association of Home Builders.
"There are several reasons behind the inflation, but it's mostly that sawmills can't keep up with demand. Sawmill output dropped at the start of the pandemic and while it has recovered some, it is still plagued by labor shortages. Compared to the increase in housing starts, sawmill output is significantly behind," reported CNBC.
WFAA reported that the following was factoring into soaring construction costs:
Overall cost of building materials up 28.7 percent since January 20220, according to the National Association of Home Builders, with lumber up 73.9 percent since September 2021.
Lumber is far from the only building material moving upward in the past year with the price of steel more than doubled, exterior paint up 30.3 percent, drywall up 23 percent, interior paint up 21.2 percent and concrete up 9.1 percent.
Labor shortages have led to project delays and higher costs, according Constructor Magazine.
"The Insurance Information Institute just announced that the cost to replace your home has gone up by 13.6 percent. Considering all of that, if something happens to your house and you have to rebuild, do you have enough insurance?" asked WFAA.
Homeowners Insurance: Protecting Your Greatest Asset
The Insurance Information Institute says that "for many people, their home is their greatest asset, so it is crucial to avoid being underinsured."
To properly insure your home, it is important to ask your insurance professional the following essential question: "Do I have enough to rebuild my home?".
As the Insurance Information Institute explains: "Your policy needs to cover the cost of rebuilding your home at current construction costs. Unfortunately, some homeowners simply purchase enough insurance protection to satisfy their mortgage lender. Others confuse the real estate value of their home with what it would cost to rebuild it."
So, in the event your home was severely damaged or even destroyed, here are the considerations, according to the Insurance Information Institute, that you need to determine if you have enough insurance to rebuild your home:
Replacement cost: Most homeowner policies cover replacement cost for damage to the structure. A replacement cost policy pays for the repair or replacement of damaged property with materials of similar kind and quality.
Extended replacement cost: This type of homeowners policy provides additional insurance coverage of 20 percent or more over the limits in your policy, which can be critical if there is a widespread disaster that pushes up the cost of building materials and labor.
Inflation guard: This coverage automatically adjusts the rebuilding costs of your home to reflect changes in construction costs. Find out if your policy includes this coverage or if you must purchase it separately.
Ordinance or law coverage: If your home is badly damaged, you may be required to rebuild it to meet new (and often stricter) building codes. Ordinance or law coverage pays a specific amount toward these costs.
Water back-up: This coverage insures your property for damage from sewer or drain back-up. Most insurers offer it as an add-on to a standard policy.
Flood insurance: Standard home insurance policies provide coverage for disasters such as fire, lightning and hurricanes. They do not include coverage for floods (including flooding from a hurricane). Flood insurance is available through the federal government's National Flood Insurance Program, but can be purchased from the same insurance representative who provides you with your homeowners insurance.
Also keep in mind that in addition to insurance to pay for the rebuild of your home, you will need to make sure you have insurance that covers your home's possessions plus coverage that pays for additional living expenses during a rebuild.
"Homeowners insurance is an unavoidable expense for anyone who owns property," concludes Backman. "And it's an expense you may want to save as much money on as possible. But while it's okay to shop around for different premium rates, one mistake you shouldn't make is skimping on replacement cost coverage -- especially these days, when replacement costs may be higher than usual. Doing so could leave you in a serious lurch if your home sustains extreme damage, and that's not a risk you should be willing to take."
Contact Dean and Draper today to make sure you have enough insurance coverage to protect your home and other valuable assets.
Dean & Draper is a Trusted Choice insurance agency representing over 200 insurance companies. For over 40 years we have offered a trusted freedom of choice to our clients. Contact Us.
The recommendation(s), advice and contents of this material are provided for informational purposes only and do not purport to address every possible legal obligation, hazard, code violation, loss potential or exception to good practice. Dean & Draper Insurance Agency specifically disclaims any warranty or representation that acceptance of any recommendations or advice contained herein will make any premises, property or operation safe or in compliance with any law or regulation. Under no circumstances should this material or your acceptance of any recommendations or advice contained herein be construed as establishing the existence or availability of any insurance coverage with Dean & Draper Insurance Agency. By providing this information to you, Dean & Draper Insurance Agency does not assume (and specifically disclaims) any duty, undertaking or responsibility to you. The decision to accept or implement any recommendation(s) or advice contained in this material must be made by you.
©2022 Dean & Draper Insurance Agency All Rights Reserved.