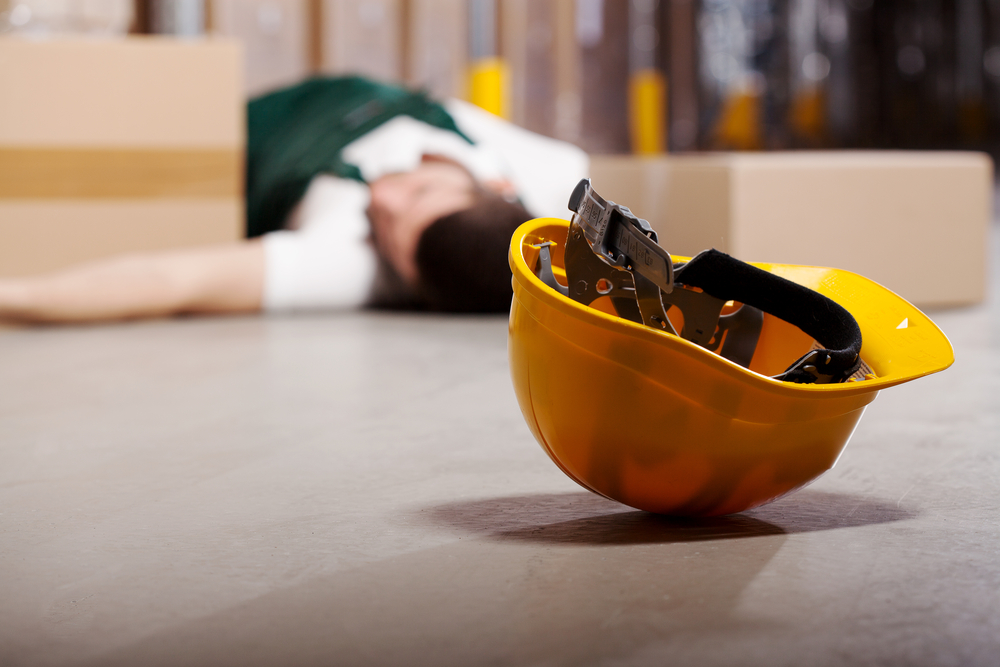 One of the repercussions of the COVID-19 pandemic and ensuing global supply chain woes is a resurgence in America's manufacturing sector as jobs are brought closer to home.
"Bringing manufacturing back from overseas—a move often called onshoring or reshoring – has found its moment," reported The New York Times in January. "Decades of dependence on Asian factories, especially in China, has been upended by delays and surging freight rates – when shipping capacity can be found at all. Backups at overwhelmed ports and the challenges of obtaining components as well as finished products in a timely way have persuaded companies to think about locating production capacity closer to buyers."
"Made in America" Involves Manufacturing Risks
This "Made in America" acceleration is healthy for the U.S. economy but there is also risk as the manufacturing sector inherently involves activities that lead to injuries and fatalities to both employees and non-employees, exposing companies to liability issues.
"The manufacturing industry faces unique risks," says The Hartford. "Every small business owner tries to run their company perfectly, but mistakes can happen. If they do, having the right type of business insurance is important."
The Insurance Information Institute says that a commercial general liability (GCL) policy can protect businesses from financial loss should they be sued and held liable for property damage or personal and advertising injury to customers and visitors caused by services, business operations and/or employees.
"A CGL insurance policy will usually cover the cost of your legal defense and will pay on your behalf all damages if you are found liable – up to the limits of your policy," says the Insurance Information Institute. "CGL coverage is one of the most important insurance products, due to the negative impact that a lawsuit can have on a business and because such liability suits happen so frequently."
Just Slips, Trips & Falls are a $150 Billion Nightmare
How frequently? According to the ISSA—The Worldwide Cleaning Industry Association, "the 2018 Liberty Mutual Workplace Safety Index, slips, trips, and falls were the second leading cause of all workplace injuries, accounting for 17.7 percent of direct costs associated with such injuries. Totaling in the cost of claims, losses, lawsuits, and other court cases, approximately $150 billion annually is spent per year in the U.S. on slips, trips, and falls litigation."
The U.S. Bureau of Labor Statistics reported that private industry employers logged 2.7 million nonfatal workplace injuries and illnesses in 2020 with the manufacturing sector accounting for the second most recordable cases behind healthcare with 373,300 cases.
As for occupational fatal injuries in 2020 there were 4,764 reported or one worker death every 111 minutes from a work-related injury.
Manufacturing with risks ranging from hearing and eye hazards to chemical exposure to mechanical hazards can lead to injury and harm to customers and visitors.
Factors Making General Liability Insurance More Important Than Ever
Protecting your manufacturing operations and assets has always been important but that need is getting more important each year, according to CBiz and to PropertyCasualty360, thanks to several factors:
Medical Cost Inflation: Paying for the medical costs associated with an injury to a third party is one of the core coverages provided by general liability policies and those costs are increasing exponentially. PropertyCasualty360 says reports show health spending on a per capita basis in the U.S. has increased 31-fold in the last four decades from $353 per person in 1970 to $11,582 in 2019.

PropertyCasualty360: "With continued advances in medical technology and treatments, there is no indication that this trend of accelerated medical cost inflation will subside. This medical inflation is a direct pass-through cost to the general liability insurance coverage and drives much of the insurance cost increases over time."
Social Inflation Rises Costs: Medical cost inflation is not the only factor rising costs as "social inflation" plays a role. Social inflation, the public's attitude to litigation against companies has resulted in heightened frequency and severity of insurance claims. Businesses are facing increased litigation, broader contract interpretations, plaintiff-friendly legal decisions, and large jury awards, with the median value of major U.S. verdicts rising 300 percent since 2014.
Surging Single-Fatality Expenses: The worst-case scenario, an on-site accident or product defect that leads to death has shown a spike in the median costs, rising 67 percent between 2010 to 2020 with a rise in average per case from $2.3 million to $3.7 million.

Cbiz says, "the manufacturing and construction sector collectively contributed to more than a third (35 percent) of overall single-facility losses, due to their high-risk operations."
The manufacturing sector could face double-digit rate increases and restrictive underwriting standards because of the above factors so comparing available coverages with your insurance agent is extremely important.
General Liability Insurance Covers Common Business Risks
General liability insurance, according to the Insurance Information Institute, is normally comprised of three standard coverages:
Coverage A: Coverage A: Bodily Injury and Property Damage Liability
Bodily injury and property damage coverage provides protection against losses from the legal liability of insureds for bodily injury or property damage to others arising out of non-professional negligent acts or for liability arising out of their premises or business operations.
Coverage B: Personal and Advertising Injury
Personal and advertising injury liability protects an insured against liability arising out of certain offenses, such as:
o Defamation, both libel (written) and slander (spoken)
o Copyright infringement
Coverage C: Medical Payments
Limited coverage for medical payments includes payments for injuries sustained by a non-employee caused by an accident that takes place on the insured's premises or when exposed to the insured's business operations. Medical payments coverage can be triggered without legal action. This provides for prompt settlement of smaller medical claims without litigation.
Finally, manufacturers should verify that their general liability policy includes product liability insurance.
Small manufacturers (with less than 100 employees and annual revenue under $1 million, for example) may qualify to bundle policies under a business owner's policy (BOP) that can combine general liability with commercial property insurance.
Contact Dean & Draper today to find out how we can help you implement a risk management program that protects your business.
Dean & Draper is a Trusted Choice insurance agency representing numerous insurance companies. For over 40 years we have offered a trusted freedom of choice to our clients. Contact Us.
The recommendation(s), advice and contents of this material are provided for informational purposes only and do not purport to address every possible legal obligation, hazard, code violation, loss potential or exception to good practice. Dean & Draper Insurance Agency specifically disclaims any warranty or representation that acceptance of any recommendations or advice contained herein will make any premises, property or operation safe or in compliance with any law or regulation. Under no circumstances should this material or your acceptance of any recommendations or advice contained herein be construed as establishing the existence or availability of any insurance coverage with Dean & Draper Insurance Agency. By providing this information to you, Dean & Draper Insurance Agency does not assume (and specifically disclaims) any duty, undertaking or responsibility to you. The decision to accept or implement any recommendation(s) or advice contained in this material must be made by you.
©2022 Dean & Draper Insurance Agency All Rights Reserved.