Workers' Compensation
Workers' Compensation 101
Posted by: Dean & Draper Insurance Agency | November 2, 2021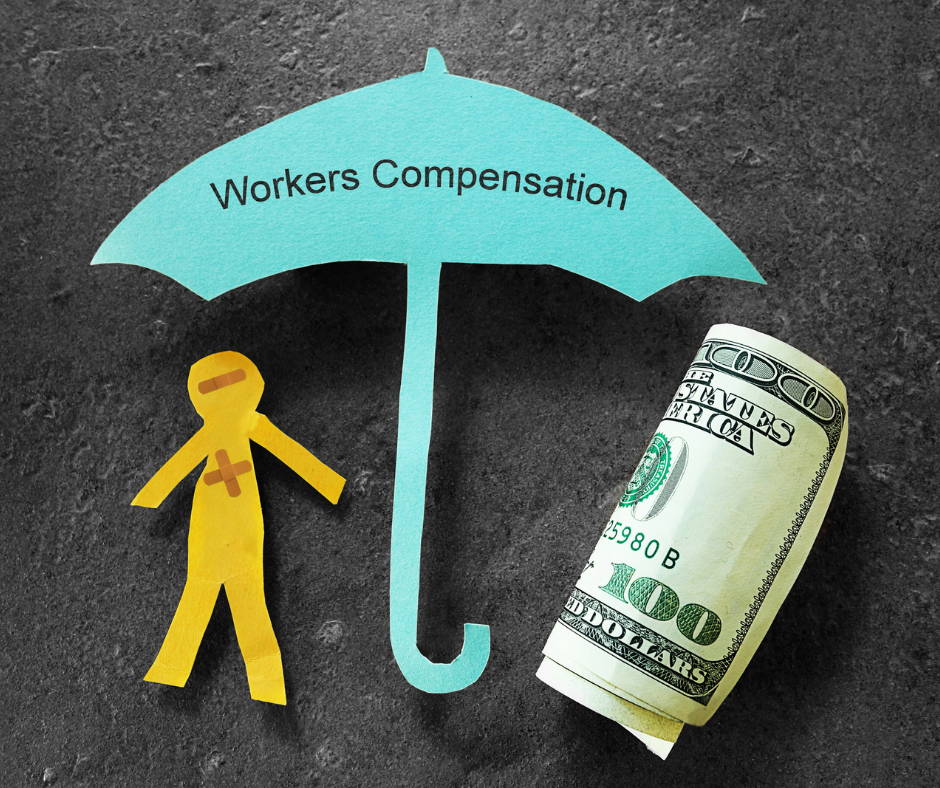 Even though workers' compensation insurance is required by law in all states except for Texas, covering some 94 percent of workers across the U.S., the rules can be confusing, especially for small business owners.
In fact, the U.S. Chamber of Commerce points out that a survey of 900 business owners with employees found that 26 percent currently did not have workers' compensation coverage
Even more troubling is that 30 percent of the business owners were not even sure if they are required to have such insurance coverage that can help cover an employee's medical bills and lost wages and an employer's legal expenses in the case of a work-related injury.
"Even in industries that are fairly safe, small business owners would be mistaken to think workers' compensation insurance isn't required," says the National Federation of Independent Business (NFIB). "Requirements vary by state, by industry, and even by the size and structure of your business and payroll. Businesses that fail to carry compulsory workers' compensation insurance can face severe fines, a heavy lawsuit, or even criminal charges."
The threat of litigation, or even bankruptcy, resulting from an employee injury on the job can make for some sleepless nights for business owners.
"The chance of accident and injury to your employees or workers under your supervision is always a possibility. With a worker's compensation insurance plan in place, you can provide coverage for medical expenses, lost time/wages, and potentially save your company from fighting a hefty lawsuit," says Kyle Dean, President and CEO of Dean & Draper.
What is Workers' Compensation?
Worker's compensation can trace its roots in America back to 1908 when the Federal Employers Liability Act provided railroad workers with compensation if they provide negligence for their injury.
Wisconsin in 1911 became the first state to pass a worker's compensation law, Wisconsin Workers' Compensation Act.
By 1920, all but eight states followed Wisconsin's lead and passed worker's compensation legislation.
"By 1949 all states had a workers' compensation system that provided compensation to workers hurt on the job, regardless of who was at fault. These no-fault social contracts made the employer liable for work-related injuries and diseases regardless of fault," says the Alaska Department of Labor and Workforce Development. "However, compensation benefits varied greatly from state to state, and rules were far from uniform."
Today, workers' compensation coverage may include:
Medical care and rehabilitation related to an at-work accident

Medical care related to any diseases picked up on the job

Lost wages for employees who are forced to miss work

Compensation for other economic losses

Legal costs should the injured employee file a lawsuit against the company

Benefits to the dependents of employees killed because of on-the-job accidents
Worker's Compensation Laws are Complex
Workers' compensation laws are complex and can vary from state to state.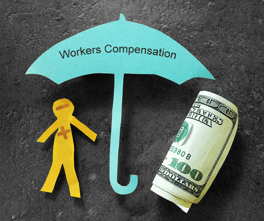 "In Missouri, for instance, employers with less than five employees are not obligated to have coverage. But, in California (and most other states), all employers—even those with a single employee—must have workers' comp insurance in place," writes Erik J. Martin for the U.S. Chamber of Commerce. "Furthermore, some states provide exemptions for different types of employees and businesses—like real estate agents, sole proprietors, and owners' family members. And other states mandate having insurance coverage intact for yourself as a business owner as well as for subcontractors or independent contractors you hire."
The NFIB has a state-by-state look at worker's compensation. The bottom line is that each state administers its own workers' compensation programs with commissions or boards that make sure businesses comply with the state employment laws.
About Texas Workers' Compensation
While Texas is the only state that does not require businesses to have workers' compensation, the Lone Star State does have a state-regulated insurance program that pays medical bills and replaces some lost wages for employees who are injured at work or who have work-related diseases or illnesses.
Workers' compensation in Texas will pay for the medical treatment of an injury or illness if:
The injury occurred at work, or the disease or illness is job-related; and

The worker's employer has workers' compensation insurance or is certified by the Texas Department of Insurance, Division of Workers' Compensation to self-insure.
Texas workers' compensation will also replace some of the worker's lost wages if:
The injury or illness caused the worker to lose some or all income for more than seven days.
Texas employers may choose whether to maintain workers' compensation insurance. Employers who choose to have insurance may:
Purchase insurance policies from private insurance companies; or

Self-insurance, if they meet the requirements of the Texas Workers' Compensation Act and are certified by the Texas Department of Insurance, Department of Workers' Compensation.
Contact Dean & Draper today to have all your business insurance questions answered, including worker's compensation. We are here to help you and your business.
The recommendation(s), advice and contents of this material are provided for informational purposes only and do not purport to address every possible legal obligation, hazard, code violation, loss potential or exception to good practice. Dean & Draper Insurance Agency specifically disclaims any warranty or representation that acceptance of any recommendations or advice contained herein will make any premises, property or operation safe or in compliance with any law or regulation. Under no circumstances should this material or your acceptance of any recommendations or advice contained herein be construed as establishing the existence or availability of any insurance coverage with Dean & Draper Insurance Agency. By providing this information to you, Dean & Draper Insurance Agency does not assume (and specifically disclaims) any duty, undertaking or responsibility to you. The decision to accept or implement any recommendation(s) or advice contained in this material must be made by you.
©2021 Dean & Draper Insurance Agency All Rights Reserved.