Increased Insurance Costs Forecasted for Construction, Energy and Healthcare
Posted by: Dean & Draper Insurance Agency | March 16, 2022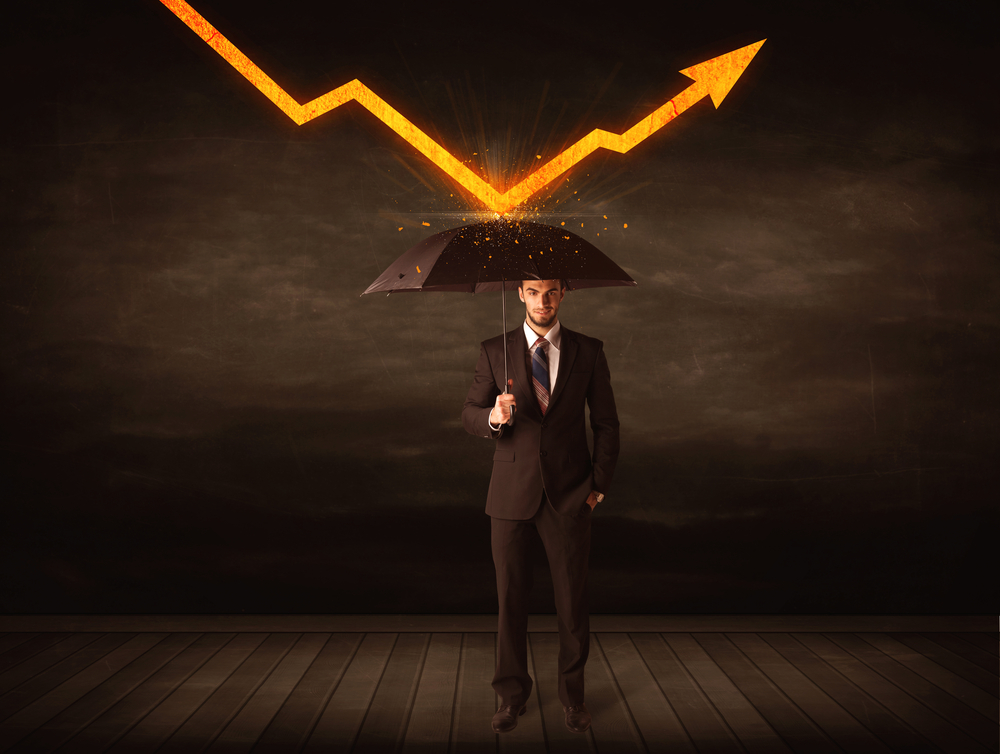 A leading underwriter is forecasting that pockets of the current hard market will continue early in 2022 with increased insurance costs in the construction, energy, and healthcare sectors.
"Since our last State of the Market report, many industries and lines of business have seen changes to pricing, capacity, and terms," said Amwins, the largest independent wholesale distributor of specialty insurance products in the U.S. in December. "While we don't yet have a wrap on 2021, we believe such a quickly evolving marketplace merits a brief update to our forecast."
Hard Insurance Market to Start 2022
The Business Journal publication describes a hard insurance market as an "upswing in a market cycle when insurance premium rates are escalating, and insurers are disinclined to negotiate terms. Underwriting standards tighten and insurers closely monitor insurance rates and manage coverage capacity."
Factors that contribute to a hard insurance market, according to the Business Journal, include:
Economic downturn/uncertainty.
Financial market volatility.
Shrinking insurance capital/decreased competition.
Catastrophic events / Increased claim activity.
Global events (e.g., pandemic, climate change, etc.).
"The market continues to respond to the changing business landscape and as COVID lingers, supply chains struggle, and legislation necessitates adjustments for many industries, insureds will see pockets of the current hard market continue throughout First Quarter 2022," forecasted Amwins.
Construction: Some Business Classes May Find It A Challenge to Get Coverage
Amwins predicts insurance rates for construction will continue to soften but may still see a 5 to 10 percent rise in the first quarter.
Also, Amwins thinks that some business classes may find it difficult to get coverage regardless of loss history.
"For the past 24 months, construction markets have seen reduced capacity and restricted policy conditions as well as higher rates and deductibles," said Amwins. "The tides are slowly beginning to turn, however, with more carriers entering the market and aggressively bidding both primary and excess business."
Amwin's aggregate construction market pricing guidance for the first quarter:
General Liability: Flat to +10 percent
Non-wrap Projects: +5 to +10 percent
Wraps: +5 to +10 percent
Excess: Flat to +10 percent
Accounts with losses should prepare for rate increases.
Amwins sees limited primary and/or excess markets interested in the following classes:
Steel Erection Contractors
Street and Road
Demolition
Dam and Bridge
Piling Contractors
Concrete Form Contractors
Janitorial
Utility Contractors
Roofing Contractors
Frame Apartment Construction/Single family/Condo construction due to limited markets available for this class
Amwins advice is that insurance retailers should get to market early and focus on writing quality submissions that showcase the construction businesses as good risks.
Healthcare: Single Digit Increases for Preferred Risks
Amwins is forecasting single digit increases for preferred risks in the healthcare sector but accounts in tougher venues and those with poor claim history are experiencing large rate increases on renewals.
"Rate increases have been moderating in the fourth quarter of 2021 due to new capacity that entered the marketplace earlier this year. This new capacity is putting some pressure on the incumbent markets," says Amwins.
Amwin's aggregate healthcare market pricing guidance for the first quarter:
Long Term Care: +15 percent to +25 percent
Misc. Medical/Allied Healthcare: +10 percent to +20 percent
Hospital: +10 percent to +15 percent
"For long term care, primary PL/GL rates are still increasing in the 15 percent to 25 percent range depending on loss history and venue, but excess rates have stabilized after seeing rates rise 25 percent to 35 percent over the past 12 months. There still isn't enough carrier capacity available, however, for excess premiums to see a decrease in pricing any time soon," Amwins wrote.
Overall rate increases are expected in tougher venues such as California, Florida, Illinois, and New York.
"Home health and medical staffing accounts are seeing larger rate increases due to fewer carriers writing these accounts. Meanwhile, surgery center, urgent care and medical clinic rates have stabilized," concluded Amwins.
Energy: Increased Underwriter Flexibility and More Competition
Amwins says that energy markets "are not so much softening as they are hardening more slowly thanks to increased flexibility from underwriters and more competition in the market."
Higher premium levels have coaxed some underwriters to return to the energy marketplace, but capacity is still restricted.
"Downstream property is still expected to see stable rate increases for the coming six months, while midstream will continue to decelerate due to the pressure from both upstream and downstream carriers targeting the class," said Amwins. "As exposures climb, carriers in the upstream class are increasingly willing to get a lower rate because the premiums are already trending higher."
Amwin's aggregate energy market pricing guidance for the first quarter:
Midstream Property: +5 percent to +10 percent
Downstream Property: +5 percent to +10 percent
Upstream Casualty: +5 percent to +10 percent
Midstream Casualty: +5 percent to +10 percent
Downstream Casualty: +10 percent to +15 percent
Awins expects the following trends to impact the energy insurance sector in 2022:
Risk-Management Practices: Carriers imposing restrictive terms and conditions or refusing to insure altogether.
Accurate Loss Exposure Valuation: Oil and gas price fluctuations and the changing levels of consumer demand are increasing business interruption values and limits.

"Some underwriters are including a valuation section within the latest risk-management survey to highlight the importance of setting accurate values,"

says Amwins

.
ESG: Underwriting positions are being influenced by environmental, social, and governance analysis with companies and industries being evaluated.
Cyber: The energy sector's growing reliance on technology downstream exposes itself to growing risks of cyber events.
"Insureds need to proactively address the risk through a combination of increased cyber security and cyber insurance."
It is critically important to have an insurance broker such as Dean and Draper by your side. Contact Dean and Draper today for help with appropriate coverage levels for your business, identification of optimal carrier partnerships and implementation of risk management programs.
Dean & Draper is a Trusted Choice insurance agency representing over 200 insurance companies. For over 40 years we have offered a trusted freedom of choice to our clients. Contact Us.
The recommendation(s), advice and contents of this material are provided for informational purposes only and do not purport to address every possible legal obligation, hazard, code violation, loss potential or exception to good practice. Dean & Draper Insurance Agency specifically disclaims any warranty or representation that acceptance of any recommendations or advice contained herein will make any premises, property or operation safe or in compliance with any law or regulation. Under no circumstances should this material or your acceptance of any recommendations or advice contained herein be construed as establishing the existence or availability of any insurance coverage with Dean & Draper Insurance Agency. By providing this information to you, Dean & Draper Insurance Agency does not assume (and specifically disclaims) any duty, undertaking or responsibility to you. The decision to accept or implement any recommendation(s) or advice contained in this material must be made by you.
©2022 Dean & Draper Insurance Agency All Rights Reserved.