Cyber Security
|
Liability
Educational Organizations Face Unique Insurance Challenges
Posted by: Communications Team | May 8, 2023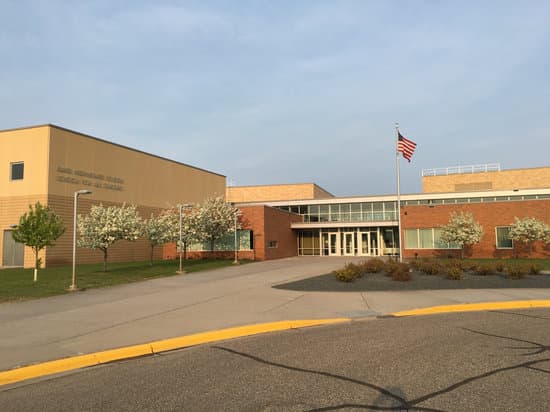 Educational organizations, from childcare centers to universities, face unique insurance challenges -- ranging from cyber threats to transportation issues to sports liabilities to "trauma loss" to rising building costs -- that can impact their operations and financial health.
"Lines such as property, general liability, professional liability, and directors and officers (D&O) have been hardening, and schools and educational institutions, from daycare centers to colleges and universities, have been hit hard, according to Joseph Harrington, an independent business researcher, and writer specializing in property/casualty coverages and operations.," reported the Insurance Journal in March.
These insurance hurdles confronted by educational organizations are growing and consequently, there are a limited number of insurers for educational institutions with several high-profile companies having left the market, according to Harrington.
"Educational organizations must use careful consideration and risk management to ensure that the institution is adequately protected, which is why many organizations work with experienced insurance brokers who can help identify and mitigate these risks," explained Kyle Dean, President and CEO of Dean & Draper.
Cyber Crime, Active Shooters, and Other Emerging Insurance Risks for Education
Some of the insurance challenges facing education organizations are fairly new including cybercrime protection, sexual misconduct protection, and active shooter incidents that have led to a new category of "trauma losses."
The school shooter active assailant coverage is, sadly, a sign of the times with some educational organizations opting for insurance that can cover everything from security consulting to prevent events, public relations, and counseling services in the wake of incidents, and other resources to help communities and schools recover from a tragedy.
Harrington points out that some schools, even when physical damage from an active shooter incident is minimal, have opted for tearing down the structures and rebuilding.
School shootings are not the only threats that require insurance to emerge in the past several decades as organizations are also seeking coverage on:
Cyber Attacks: As educational organizations become more reliant on technology, they face increasing risks from cyber threats, including data breaches and ransomware attacks. These threats can lead to significant financial losses and reputational damage.
The U.S. Government Accountability Office (GAO) reported that cyberattacks on K-12 schools resulted in a loss of learning that ranged from 3 days to 3 weeks, and recovery time could take anywhere from 2 to 9 months.
"The financial impacts on schools can be broad. Officials reported monetary losses to school districts ranging from $50,000 to $1 million due to expenses caused by a cyber incident. These costs included, for example, replacement of computer hardware and enhancing cybersecurity to prevent future attacks," reported the GAO.
Educational organizations need to ensure that their insurance coverage includes protection against these risks.
Sexual Misconduct: Educational organizations are increasingly facing claims related to sexual harassment and misconduct. Insurance coverage is necessary to protect against these risks and ensure that victims receive the support they need. The rising number of these sexual misconduct cases has led to higher insurance premiums and more rigorous underwriting processes for educational organizations.
"A growing number of school districts paid out legal damages or settlements of $1 million or more last year—many stemming from lawsuits related to sexual misconduct, crimes, and discrimination, and some of it dating back decades, according to a new report," reported Education Week in February.
The latest report showed 69 publicly reported damage awards and settlements of $1 million or more among K-12 schools and colleges in 2022 – almost double from the 38 awards of $1 million or more in 2021.
"Insurance policies typically cover much of what school districts must pay out in these cases, but large awards and settlements still carry considerable financial consequences," said Dean. "This is just another reason that educational organizations need to actively manage their risks and exposure."
Student Mental Health: The mental health of students has become a growing concern for educational organizations, and it has led to an increase in claims related to suicide, attempted suicide, and self-harm. Insurance coverage for this type of risk can be challenging to obtain and may require additional risk management measures.
Other Issues that Educational Organizations Must Insure Against
While cybercrime and trauma loss insurance may be new, educational organizations have been insuring other aspects of their daily institutional life since their founding such as insuring buildings, transportation services, athletic events, and natural disasters.
Here is a look at the different kinds of issues in educational settings that must be addressed with insurance:
Transportation Issues: Educational organizations that provide transportation services to students, such as buses or vans, face risks associated with accidents and injuries. These risks can be mitigated through proper insurance coverage and risk management practices.
Sports Liabilities: Educational organizations that offer sports programs, including contact sports, face risks associated with injuries and liability claims. Insurance coverage is necessary to protect against these risks.
Natural Disasters: Educational organizations may face risks from natural disasters, including hurricanes, earthquakes, and floods. These events can cause significant damage to buildings and disrupt operations, making insurance coverage and disaster preparedness critical.
Rising Building Costs Put the Focus on Mitigation, Risk Management
Educational organizations must maintain and upgrade their facilities to provide safe and effective learning environments. However, rising building costs can strain budgets and make it difficult to fund necessary repairs and improvements.
"Rising construction costs have stymied efforts to maintain and rebuild schools in ways that would align their coverage rates with budgets," reported the Insurance Journal. "Costs are further increased by the need for accessibility, flexible spaces, and updates that support educational needs and help keep students competitive and aligned with educational standards. Costs are even higher during the typical demand surge following a natural disaster."
The Wall Street Journal reported in March that inflation means businesses, including schools, face insurance woes when rebuilding, with higher construction costs making it harder to get coverage and harder to get paid on claims.
Basically, the cost of rebuilding could be significantly higher, which has caused heartburn for both insurers and those insured such as educational organizations.
Research by McKinsey, according to the Wall Street Journal, showed that rising prices contributed to about a $32 billion increase in how much insurers had to pay out in 2022 when compared with historical trends. All of this has put the focus on mitigation and risk management, in a bid to prevent the need to file claims in the future.
"Keeping our schools and educational bodies open and running smoothly is vital to our communities and the success of our country," said Dean. "An insurance broker like Dean & Draper can help your educational organization address risk management concerns and make sure your institution is adequately insured."