Health & Wellness
OSHA Safety Practices and Tips for Manufacturers
Posted by: Dean & Draper Insurance Agency | January 10, 2022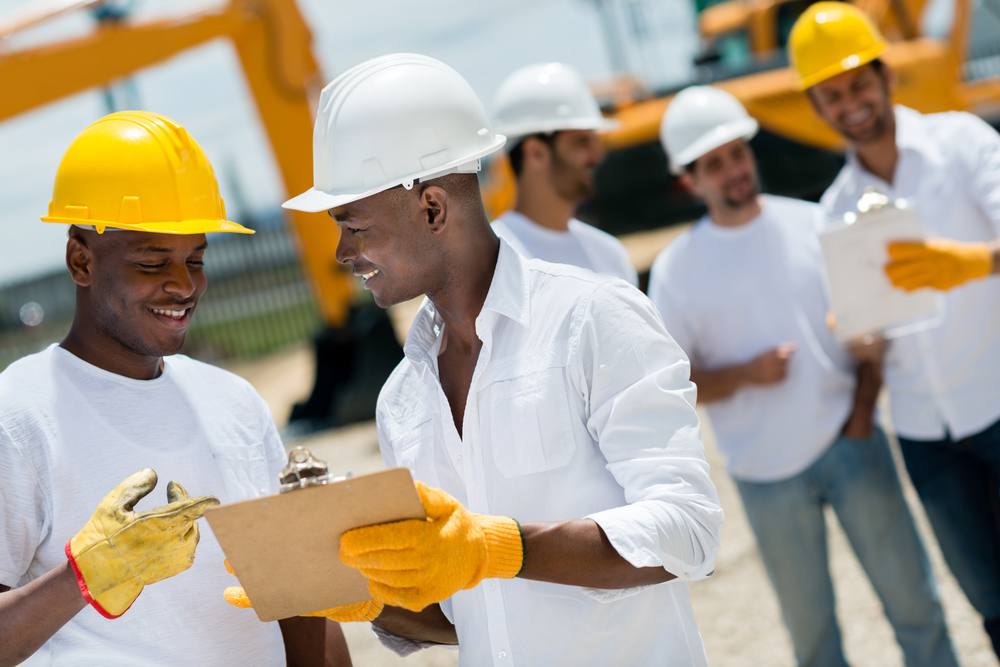 For 50 years the Occupational Safety and Health Administration (OSHA) has been tasked with ensuring the safe and healthful working conditions of American workers by setting and enforcing standards.
Hazard prevention and control, especially for workers in manufacturing and other industries, has been one of the prime missions for OSHA.
"Effective controls protect workers from workplace hazards; help avoid injuries, illnesses, and incidents; minimize or eliminate safety and health risks; and help employers provide workers with safe and healthful working conditions," says OSHA.
Manufacturing Sector had 373K Injuries, Illnesses in 2020
Private industry employers reported 2.7 million nonfatal workplace injuries and illnesses in 2020, according to the U.S. Bureau of Labor Statistics (BLS).
Manufacturing, behind only health care which saw a spike last year with the COVID-19 pandemic, recorded the most number of nonfatal occupational injuries and illnesses (373,300), as well as cases with days away from work (135,900).
1,176,340 nonfatal injuries and illnesses that caused a private industry worker to miss at least one day of work in 2020, 32.4 percent higher than in 2019.
Of these cases, 33.2 percent (390,020 cases) were categorized as other diseases due to viruses not elsewhere classified, which includes reported COVID-19-pandemic related illnesses.
OSHA Says These Steps Key to Keeping Workers Safe
OSHA says for employers to control and prevent hazards in the workplace the following key actions should be taken:
Involve workers, who often have the best understanding of the conditions that create hazards and insights, into how they can be controlled.
Use a "hierarchy of controls" to identify and evaluate options for controlling hazards
Use a hazard control plan to guide the selection and implementation of controls and implement controls according to the plan.
Develop plans with measures to protect workers during emergencies and nonroutine activities.
Evaluate the effectiveness of existing controls to determine whether they continue to provide protection, or whether different controls may be more effective. Review new technologies for their potential to be more protective, more reliable, or less costly.
Tips for Implementing OSHA Safety Practices
OSHA outlines six actions steps employers can take to implement safety practices in the workplace:
Identify Control Options
Collect, organize, and review information with workers to determine what types of hazards may be present and which workers may be exposed or potentially exposed.
Information available may include:
Review sources such as OSHA standards and guidance, industry consensus standards, National Institute for Occupational Safety and Health (NIOSH) publications, manufacturers' literature, and engineering reports to identify potential control measures. Keep current on relevant information from trade or professional associations.
Investigate control measures used in other workplaces and determine whether they would be effective at your workplace.
Get input from workers who may be able to suggest and evaluate solutions based on their knowledge of the facility, equipment, and work processes.
For complex hazards, consult with safety and health experts, including

OSHA's On-site Consultation Program

.
Select Controls
Employers should select controls that are the most feasible, effective, and permanent to eliminate/ control all serious hazards immediately.
Select controls according to a hierarchy emphasizing:
Engineering solutions (including elimination or substitution) first
Safe work practices
Administrative controls
Personal protective equipment
Review and discuss control options with workers to ensure that controls are feasible and effective.
Use a combination of control options when no single method fully protects workers.
Develop and Update a Hazard Control Plan
List the hazards needing controls in order of priority, and then assign responsibility for implementing the controls to a specific person or persons with the power to implement the controls.
Establish a target completion date, while tracking progress toward.
Plan how you will verify the effectiveness of controls.
4: Select Controls to Protect Workers During Non-routine Operations and Emergencies
Develop procedures to control hazards that may arise during non-routine operations or emergencies including:
Procure any equipment needed to control emergency-related hazards.
Assign responsibilities for implementing the emergency plan.
Conduct emergency drills to ensure that procedures and equipment provide adequate protection during emergency situations.
Implement Selected Controls in the Workplace
Once hazard prevention and control measures have been identified, they should be implemented according to the hazard control plan.
If resources are limited, implement measures on a "worst-first" basis, according to the hazard ranking priorities (risk) established during hazard identification and assessment.
Follow-up to Confirm Controls are Effective
Track progress and verify implementation by asking:
Have all control measures been implemented according to the hazard control plan?
Have engineering controls been properly installed and tested?
Have workers been appropriately trained so that they understand the controls, including how to operate engineering controls, safe work practices, and PPE use requirements?
Are controls being used correctly and consistently?
Conduct regular inspections to confirm that engineering controls are operating as designed.
Dean & Draper is a Trusted Choice insurance agency representing over 200 insurance companies. For over 36 years we have offered a trusted freedom of choice to our clients. ContactUs.
The recommendation(s), advice and contents of this material are provided for informational purposes only and do not purport to address every possible legal obligation, hazard, code violation, loss potential or exception to good practice. Dean & Draper Insurance Agency specifically disclaims any warranty or representation that acceptance of any recommendations or advice contained herein will make any premises, property or operation safe or in compliance with any law or regulation. Under no circumstances should this material or your acceptance of any recommendations or advice contained herein be construed as establishing the existence or availability of any insurance coverage with Dean & Draper Insurance Agency. By providing this information to you, Dean & Draper Insurance Agency does not assume (and specifically disclaims) any duty, undertaking or responsibility to you. The decision to accept or implement any recommendation(s) or advice contained in this material must be made by you.
©2022 Dean & Draper Insurance Agency All Rights Reserved.