Storm And Weather Topics
Texas Power Grid Improvements Get Hurricane Season Test with June Heatwave
Posted by: Communications Team | June 15, 2022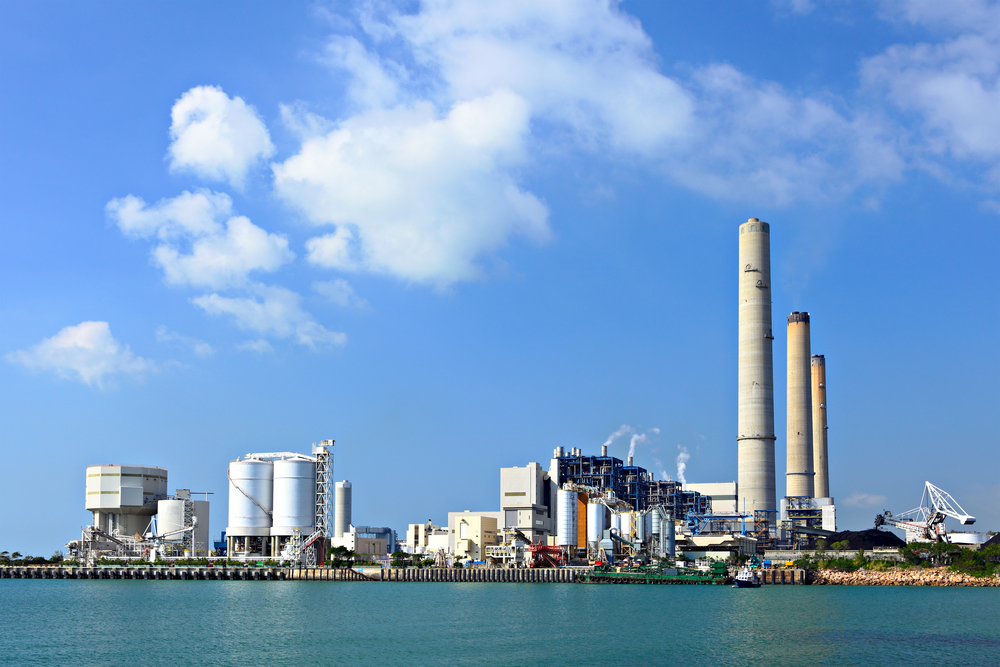 Improvements to the Texas power grid since the historic freeze of 2021 are being tested early this hurricane season, not by tropical storms battering the Gulf Coast, but by an extreme heatwave across the Lone Star State.
Fox Business reported June 21 that the Electric Reliability Council of Texas (ERCOT), which supplies some 90 percent of the state's power load to some 26 million customers, broke a peak power demand record for the second straight week amid a sweltering heat wave bringing triple digits.
"Texas's power grid this week broke yet another record as homes and businesses keep their AC's cranked to combat a scorching heat wave across the Lone Star State," reported Fox Business. "On Monday, Texas' peak power demand was more than 76,600 megawatts, breaking last week's record of more than 75,000 megawatts."
The record, however, did not last long as KHOU-11 energy expert Ed Hirs reported on June 24, 2022 that the Texas power grid was hitting a record of 77,000 megawatts, a mark ERCOT did not expect to be reached in August.
"ERCOT projects sufficient generation to meet possible record demand today. ERCOT is monitoring conditions closely and will deploy all available tools to manage the grid reliably," the organization told FOX Business in a statement, adding that it "continues to coordinate closely with the Public Utility Commission (PUC) as generation resource owners and transmission utilities to ensure they are prepared."
ERCOT: Power Capacity to Increase to 91,300 Megawatts
ERCOT has made power grid improvements since the February 2021 devastating freeze almost crippled the system with demand peaking on Feb. 16, 2021 at 76,819 watts, according to the Houston Chronicle.
While outages due to storms, especially during hurricane season can be a big challenge to the Texas power grid, the system is also being taxed by overall economic and population growth across the state.
"ERCOT anticipates new wind and solar power plants added over the past year will increase resources this summer to more than 91,300 megawatts," reported Fox Business. "Texas produces more natural gas than any other state, according to the EIA, and has also responded to the historic 2021 freeze by adding natural gas and renewable power generation capacity."
Texas Oil & Gas Association President Todd Staples said this week that the state has provided the tools to ERCOT to ensure that demand is met during the hot summer months coming in July and August.
Hurricanes Can Test the Texas Power Grid
Major weather events, such as Hurricane Harvey in 2017 can challenge the Texas power grid.
"Hurricane Harvey caused substantial electricity outages, as power plants and transmission infrastructure—particularly in south Texas and along the Gulf Coast—were affected by high winds and significant flooding," reported the EIA.
At its peak, more than 10,000 megawatts of electricity generating capacity in the ERCOT grid, and a substantial number of transmission and distribution lines experienced forced outages.
"Power plant outages were largely caused by rain or flooding affecting generating fuel supplies, outages of transmission infrastructure connecting generators to the grid, and personnel not being able to reach generating facilities," said the EIA.
ERCOT reported roughly 300,000 customers lost power in the peak of the Hurricane Harvey storm.
Last year's February storm dwarfed Hurricane Harvey when it came to power loss as millions across the state lost electricity and heat during the subfreezing event.
The Texas Tribune reported that some 40 percent of Austin Energy customers were without power at one point, and that 60 percent of homes and businesses in the Houston area were without power during the historic storm.
ERCOT's Roadmap to Improving Grid Reliability
ERCOT has made a concerted effort to improve the power grid reliability since the near-catastrophic events of the February 2021 winter storm.
Some of the changes ERCOT has completed 52 of the 60 action items on their "Roadmap to Improving Grid Reliability", according to a report issued in March.
Among the actions already taken:
New market rule requiring generators to report all forced outages and automatically release outage information if there is a grid event. This will allow grid conditions to be communicated more quickly.
New market rule for generators to provide operational updates more frequently to improve situational awareness for grid operators.
Adopted a more aggressive approach to operating the grid.
Revise market processes to continuously run planning assessments needed to bring resources back online in anticipation of tight grid conditions.
Performed 30+ on-site power plant spot-checks to ensure they are following their weatherization plan in preparation for the hot Texas summer.
Improved the assessment and communication of extreme low-probability, high-impact weather scenarios, including temperatures, durations, precipitation, humidity, and wind.
Reviewed energy delivery procedures for controlled outages in the event an energy emergency occurs.
Improved and expanded toolsets to manage short-supply situations, including facilitating additional voluntary load reductions and procuring additional ancillary or reliability services from resources with unique capabilities to operate during extreme weather conditions.
Added short-term solar forecasts into existing models as solar power expands in Texas to help improve reliability and help lower costs.
Launched an initiative to identify when ERCOT forecasts have high variability and consider whether additional reserves need to be procured during that period to help limit operational risks.
Integrated most Lubbock Power & Light customers into the Texas grid – the largest single transfer of customers in ERCOT's history. The resulting new substations and transmission lines increase available transmission capacity for generation resources in the Panhandle region.
Tested large industrial customers who are paid to reduce their power during an emergency.
Performed unannounced testing to validate maximum sustained energy production from generators.
Conducted review of cyber security plans and defense to ensure continued electric reliability.
ERCOT also has been working on what is known as "Black Start Plans", should the unthinkable ever happen, and the entire grid needs to be restarted after going offline.
"This will protect Texans and the Texas economy in the case of the one-in-a-million event," says ERCOT.
Dean & Draper is a Trusted Choice insurance agency representing numerous insurance companies. For over 40 years we have offered a trusted freedom of choice to our clients. Contact Dean & Draper today.
The recommendation(s), advice and contents of this material are provided for informational purposes only and do not purport to address every possible legal obligation, hazard, code violation, loss potential or exception to good practice. Dean & Draper Insurance Agency specifically disclaims any warranty or representation that acceptance of any recommendations or advice contained herein will make any premises, property or operation safe or in compliance with any law or regulation. Under no circumstances should this material or your acceptance of any recommendations or advice contained herein be construed as establishing the existence or availability of any insurance coverage with Dean & Draper Insurance Agency. By providing this information to you, Dean & Draper Insurance Agency does not assume (and specifically disclaims) any duty, undertaking or responsibility to you. The decision to accept or implement any recommendation(s) or advice contained in this material must be made by you.
©2022 Dean & Draper Insurance Agency All Rights Reserved.