Pet Insurance
What is Pet Insurance, and Does "My Fido or Rover" Need It?
Posted by: Communications Team | September 8, 2022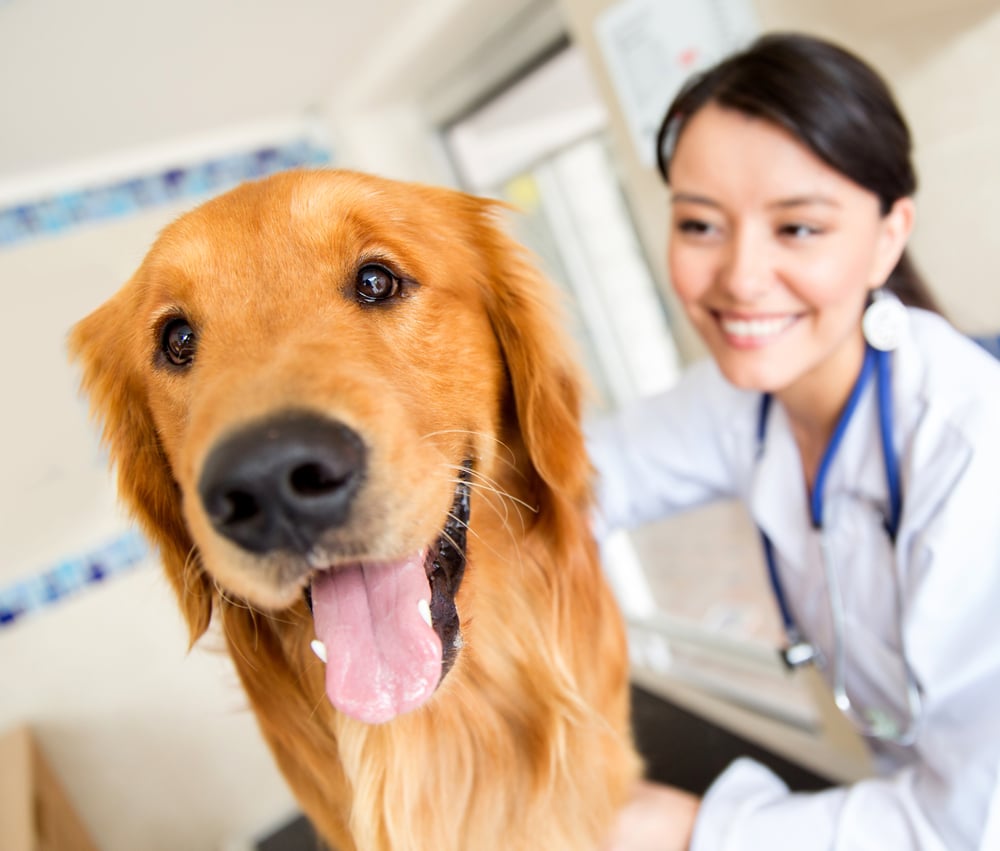 When you think about those things in life that you want to protect the most with insurance, your family and their physical and financial health naturally comes to mind first, and then valuable items in your life from your home to vehicles to jewelry, and other cherished possessions.
Yet, we usually do not think of our pets, even though most of us not only love our dogs, cats, birds, and other animals, but we treat them as valued family members.
In fact, the American Pet Products Association found that 68 percent of U.S. households owned some sort of pet – equal to the highest level ever reported – and a recent study found that 57 percent of millennials love their pets more than their siblings!
"You probably feel it: Pet love is at an all-time high. Animal shelters have been emptied in recent years, the pet industry continues to grow by the billions annually, and viral pet videos are getting more and more views," said Consumer Affairs.
Your Pets Love Can Come with a High Price Tag
That same survey found that 1 in 4 millennials said they would be willing to sell their car to afford a life-saving procedure for their pet.
"We may give our love freely to our animals, but that doesn't mean there isn't a very real price to keeping them around," said Consumer Affairs.
And that price to keep your pets a healthy part of your family continues to rise as Pet Age reports that "Petflation" is a very real thing with pet food, pet care, and veterinary and pet medical services all rising rapidly.
"Petflation is strong, three times the rate of last year. It is now ahead of the National CPI. Prices in all segments increased in July, but inflation is primarily being driven by Food and Veterinary," said Pet Age.
One Way to Fight "Petflation": Pet Insurance
Fortunately, for pet owners, there is a simple solution to help curb Petflation: pet insurance, an option that many people do not even know exists.
"Personal insurance should play a central role in you and your family's financial wellbeing, helping to provide you with security when you need it the most. While no amount of money can replace you, your family members, your beloved assets, or even your pet, your insurance broker can help build a customized insurance policy that gives you – and your pet! -- peace of mind," said Dean & Draper President and CEO Kyle Dean.
Dean says that the decision to take care of your dog, cat or other loved animal is simple, but veterinary costs keep rising so a pet insurance program could help you protect your four-legged loved ones and pocketbook.
Examples of What Pet Insurance Coverage May Include
Most people are familiar with what typical insurance for humans covers … from home insurance to auto insurance to medical insurance, but what does pet insurance look like?
Here is example of some things pet insurance coverage may include:
Coverage available for accidents and illness to your pet with the option of adding preventive care coverage at an additional cost
A range of different annual limits, deductibles, and reimbursement percentages
The freedom to choose any veterinarian, specialist, or emergency clinic to treat your pet
No waiting period for pet preventive care
Another way to look at pet insurance coverage is what Nationwide pet health insurance says that their plans cover:
Accidents & injuries
Common illnesses
Serious illnesses
Chronic illnesses
Hereditary conditions
Testing & diagnostics
Holistic & alternative
"One way to add some financial security in your household is to have pet insurance. It's a way to guard against having to pay the full cost of unexpected vet bills if your pet is injured or gets sick," said Forbes Advisor.
How Exactly Does Pet Insurance Work
Like human insurance, pet insurance will include annual premiums, deductibles, co-pays, and caps.
"Health insurance is available for all types of pets, including dogs, cats, rabbits, ferrets, exotic birds, reptiles, potbelly pigs and various rodents," says the Insurance Information Institute (III).
Your pet insurance costs will take into such factors as:
Your pets age
Your pet's health profile
The level care you choose
"Generally, older animals cost more to cover—and some companies have age limits. Also there may be exclusions for pre-existing conditions, and some insurers may not cover certain breeds that are prone to hereditary conditions (e.g. hip dysplasia)," says the III.
The III explains that there are generally three levels of pet insurance coverage:
Basic coverage: The least expensive option which provides the lowest reimbursements for procedures but will still help pay for accidental injuries and illnesses, including cancer. You will likely have an annual deductible, with per incident caps on reimbursement, as well as caps on total reimbursement.
Comprehensive coverage: Costs more than basic coverage because it will offer more generous benefits such as reimbursements for accidental injuries, emergencies, and illnesses, as well as coverage for office visits, prescriptions, diagnostic tests, X-rays, and laboratory fees. The annual deductible will be lower than basic coverage, while still having caps on reimbursements per incident and overall.
Pet well care protection: Will reimburse you for preventative care, including physical exams, flea and heartworm prevention and vaccinations. There is no deductible for well care, but there is a nominal deductible for other medical services.
It should be noted that veterinary discount programs are not a form of insurance but a service where, for a monthly fee, you can receive reduced rates on pet services, medical procedures, prescriptions, and other products via participating veterinarians.
"In the event of a catastrophic and costly pet illness or injury, a discount may be useful but you will likely still be out of pocket for much more than if your pet is insured," says the III.
Another type of insurance that could cover your pet is life and theft insurance for animals of high value, such as show dogs or cats, service animals, or animals that provide income for your family. These policies would reimburse you if your animal was stolen, or pay you a death benefit should your animal die during transport or while at an event covered by the policy.
Contact Dean & Draper today to learn more about how you can protect your furry friends and give all your loved one's the coverage they deserve.
Dean & Draper is a Trusted Choice insurance agency representing numerous insurance companies. For over 40 years we have offered a trusted freedom of choice to our clients. Contact Dean & Draper today.
The recommendation(s), advice and contents of this material are provided for informational purposes only and do not purport to address every possible legal obligation, hazard, code violation, loss potential or exception to good practice. Dean & Draper Insurance Agency specifically disclaims any warranty or representation that acceptance of any recommendations or advice contained herein will make any premises, property or operation safe or in compliance with any law or regulation. Under no circumstances should this material or your acceptance of any recommendations or advice contained herein be construed as establishing the existence or availability of any insurance coverage with Dean & Draper Insurance Agency. By providing this information to you, Dean & Draper Insurance Agency does not assume (and specifically disclaims) any duty, undertaking or responsibility to you. The decision to accept or implement any recommendation(s) or advice contained in this material must be made by you.
©2022 Dean & Draper Insurance Agency All Rights Reserved.