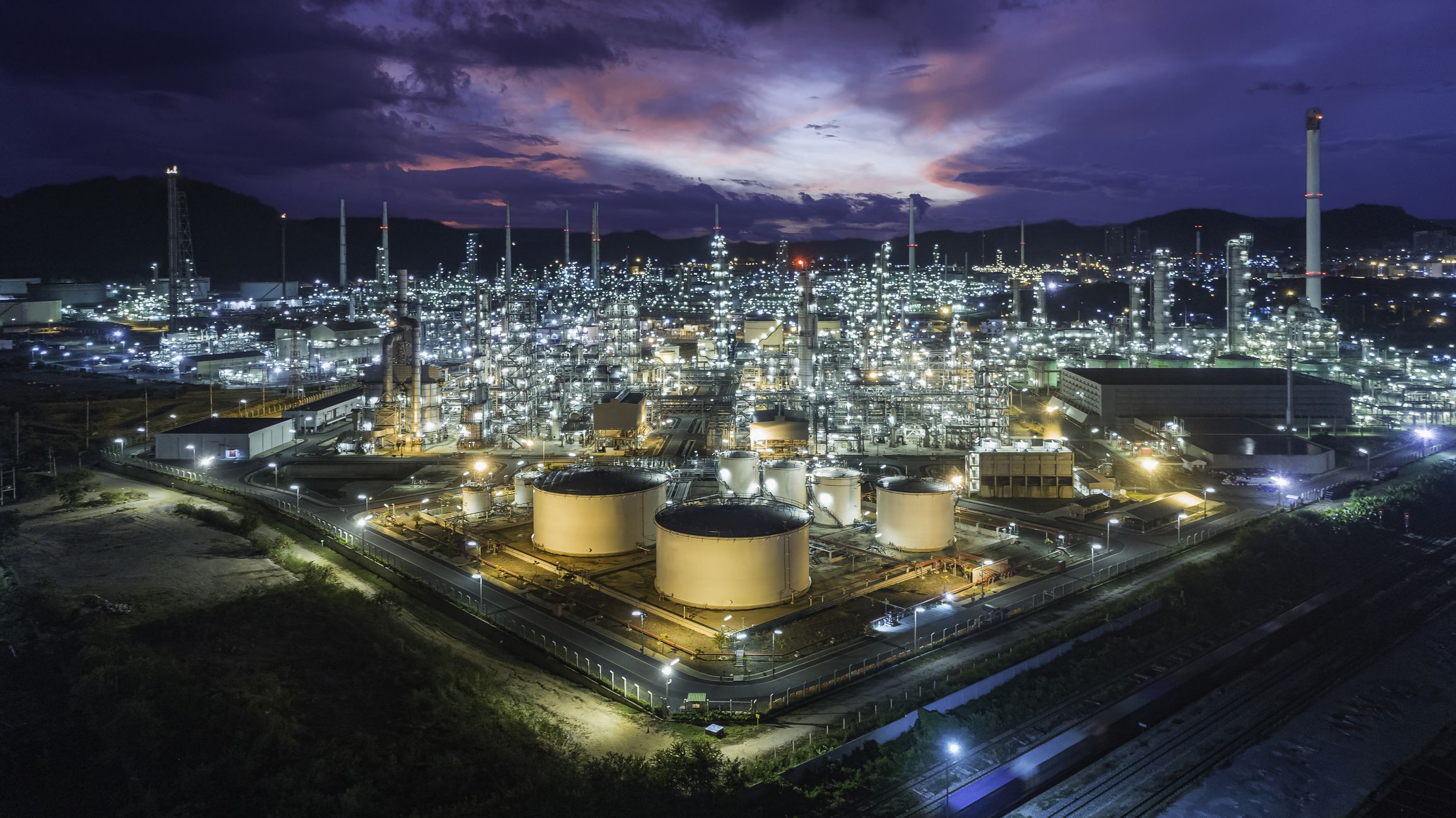 When it comes to critical infrastructure there is nothing more important in the United States than the energy industry which fuels our economy and way of life in the 21st century.
"Without a stable energy supply, health and welfare are threatened, and the U.S. economy cannot function," says the U.S. Cybersecurity & Infrastructure Security Agency.
USA the World Leader in Just About Any Energy Category
In fact, the United States is the world's leader in just about any energy category, according to Select USA:
World's top producer of petroleum and natural gas
World's largest estimated recoverable reserves of coal
Operates the most nuclear reactors and generates the most nuclear power in the world
Home to a thriving renewable energy industry including wind, solar, geothermal, hydropower, biomass, and biofuels.
"U.S. energy companies further transmit, distribute, and store energy through complex infrastructure networks that are supported by emerging products and services such as smart grid technologies," says USA Select. "Growing consumer demand and world-class innovation – combined with a competitive workforce and supply chain capable of building, installing, and servicing all energy technologies – make the United States one of the world's most attractive markets."
Of course with this vast scope and tremendous opportunity comes risks for the energy industry.
"Because this is an industry spanning global markets, across international economies and different geopolitical environments, the energy sector isn't immune to emerging risks," wrote Autumn Demberger for Risk & Insurance.
From Cyber Threats to Extreme Weather: Energy Industry Risks
More than 80 percent of the country's energy infrastructure is owned by the private sector, supplying fuels to the transportation industry, electricity to households and businesses, and other sources of energy that are integral to growth and production across the nation
The risks of these companies, from cyber threats to extreme weather, are often ripped from the headlines such as two high-profile events in 2021:
Texas February 2021 Winter Storm: One of the deadliest and costliest weather events in Texas history nearly crippled the state's power infrastructure and was moments away from uncontrolled blackouts that could have lasted for months.
Colonial Pipeline Ransomware Attack: One of America's key oil pipelines was shut down and hackers were paid $4.4 million in this May 2021 ransomware attack.
"For years government officials and industry executives have run elaborate simulations of a targeted cyberattack on the power grid or gas pipelines in the United States, imagining how the country would respond. But when the real, this-is-not-a-drill moment arrived, it didn't look anything like the war games," wrote David. E. Sanger and Nicole Perlroth in the New York Times. "The attacker was not a terror group or a hostile state like Russia, China or Iran, as had been assumed in the simulations. It was a criminal extortion ring. The goal was not to disrupt the economy by taking a pipeline offline but to hold corporate data for ransom."
Cyber attacks and extreme weather are two of the biggest risks impacting the energy industry today.
"The implications of extreme weather events for fossil fuel thermal power plants are diverse and can lead to severe structural damage and financial losses. Protecting fossil fuel stockpiles (coal, oil, gas) from overheating, flooding, extreme winds and lightning is of major importance to ensuring the uninterrupted operation of the plants even under severe weather conditions," wrote James Conca in Forbes.
Wildfires, tornadoes, flooding and hurricanes such as Harvey, which wreaked $125 billion of damage on the Houston area are all risks for the energy industry.
Regulations, Tariffs, "The Great Resignation" and More Impact the Energy Sector
The dual threat of extreme weather and cyber attacks would be enough to keep any industry leaders up at night but the risk for the energy sector stretches to other areas including regulations, tariffs, trade tensions and "The Great Resignation".
If there is one theme, it is that of change, constant change and change that is happening rapidly.
"This industry has more change going on than most," Scott Smith, vice chairman, U.S. power & utilities leader, Deloitte LLP, told Risk & Insurance. "It's a changing workforce, changing capital investment, changing how energy is produced all the way through to how it is consumed."
Risks impacting the energy industry include:
Changing regulatory models with a push toward reduction in greenhouse gas emissions
Numerous legal bodies overseeing energy are constantly changing leadership which makes compliance difficult
Tariffs which can raise the price of equipment, much which is imported, overnight
A talent squeeze as many employees in the energy sector reach retirement age.
Even before the pandemic and "The Great Resignation" that has washed across the entire U.S. economy, the energy industry was concerned about hiring and retaining employees.
KPMG issued a report pre-pandemic that showed:
Inadequately skilled and/or trained energy workers
Lack of technical skills to keep up with the evolving industry
Competition from other industries over a limited employment pool
Shortage specifically of petroleum engineers.
Onpoint Industrial Services in its Oil and Gas Outlook for 2022 said: "Over the next 12 to 18 months, O&G strategists should attract, train and retain employees in a tight labor market. Employee retention is more critical than ever … An aging workforce of tenured employees significantly reduces the number of candidates available because of accelerated retirement impacted by the mass layoffs in 2020."
Dean & Draper understands the importance of the energy industry to America's well-being. Contact Dean & Draper today to learn more about a risk management program tailored to your energy company's needs.
Dean & Draper is a Trusted Choice insurance agency representing over 200 insurance companies. For over 40 years we have offered a trusted freedom of choice to our clients. Contact Us.
The recommendation(s), advice and contents of this material are provided for informational purposes only and do not purport to address every possible legal obligation, hazard, code violation, loss potential or exception to good practice. Dean & Draper Insurance Agency specifically disclaims any warranty or representation that acceptance of any recommendations or advice contained herein will make any premises, property or operation safe or in compliance with any law or regulation. Under no circumstances should this material or your acceptance of any recommendations or advice contained herein be construed as establishing the existence or availability of any insurance coverage with Dean & Draper Insurance Agency. By providing this information to you, Dean & Draper Insurance Agency does not assume (and specifically disclaims) any duty, undertaking or responsibility to you. The decision to accept or implement any recommendation(s) or advice contained in this material must be made by you.
©2022 Dean & Draper Insurance Agency All Rights Reserved.