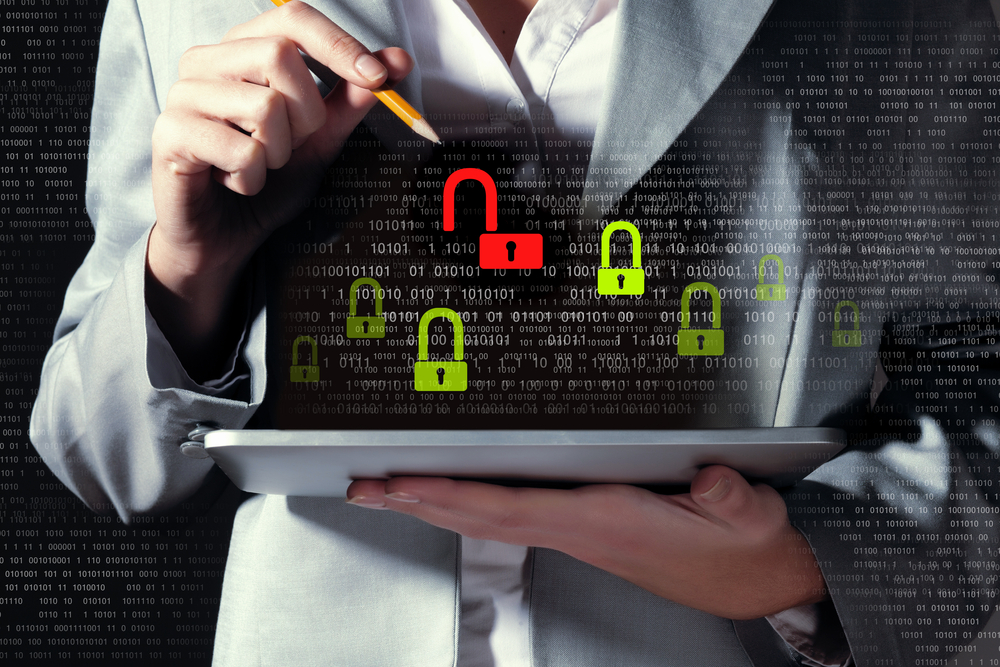 Business interruption, historically the top global business risk, has been knocked off its pedestal by the growing threat of cyber attacks such as ransomware demands.
"Cyber incidents were rated as the greatest peril to business in 2022, followed by business interruption and natural catastrophes, according to the 2022 Allianz Risk Barometer released Tuesday," reported Business Insurance in January.
It was just the third time in the 11 years of the annual survey that business interruption was not considered the top global business risk by insurance insiders polled.
"Ransomware has become a big business for cybercriminals. We will see more attacks against technology supply chains and critical infrastructure," said Allianz global head of cyber, Scott Sayce, according to Business Insurance.
Business Interruption Still Top the Risk List in U.S.
Business Insurance reported that in the U.S., business interruption was still on top of the business risk list with 50 percent of those polled citing it.
Cyber attacks were second among those polled in the U.S. at 37 percent.
"Business interruptions will likely remain the key underlying risk theme in 2022," Allianz CEO Joachim Mueller said, according to Business Insurance. "For most companies, the biggest fear is not being able to produce their products or deliver their services."
The Allianz annual survey, which asked 2,650 CEOs, risk managers, insurance brokers and experts across 89 countries what the most important global business risks for 2022, found:
Cyber incidents 44 percent
Business interruption 42 percent
Natural catastrophes 25 percent
Pandemic outbreak 22 percent
Changes in legislation and regulation 19 percent
Climate change 17 percent
Fire, explosion 17 percent
Market developments 15 percent
Shortage of skilled workforce 13 percent
Macroeconomic developments 11 percent
Cyber Insurance Premiums, Costs Skyrocket
TechTarget reported in October 2021 that cyber insurance premiums, as well as losses from cybercriminal attacks, has skyrocketed.
"The cyber insurance market is undergoing a massive shift as premiums have increased upwards of 50 percent, according to infosec experts and vendors, with some quotes jumping closer to 100 percent," wrote Arielle Waldman for TechTarget. "As cyber attacks such as ransomware ramp up, threatening the data and privacy of governments and the private sector, cyber insurance needs are changing and becoming more expensive."
TechTarget's infographic showed the following startling stats:
Premiums for standalone cyber insurance policies increased 28.6 percent in 2020 to $1.62 billion
The cyber insurance market's loss ratio increased for the third straight year, jumping more than 25 percent year over year in 2020 to 72.8 percent
The average ransomware demand made against policyholders in the first half of 2021 was $1.2 million, a nearly 170 percent increase from the first half of 2020
The average paid loss for a standalone cyber insurance claim rose to $258,000 in 2020 from $145,000 in 2019
The average ransomware recovery cost more than doubled this year to $1.85 million from $760,000 in 2020
1 in 3 Businesses Lack Ransomware Insurance Coverage
Despite the growing cyber threats, a survey last year by Sophos found that 1 in 3 businesses did not have cyber insurance that covered ransomware.
"Only 64 percent of organizations surveyed, however, had cyber insurance that covers ransomware, leaving one in five (20 percent) exposed to the full cost of a ransomware incident despite investing in cyber insurance," said Sophos.
The Sophos survey, which polled 5,000 IT decision-makers, found the following cyber insurance coverage by sector:
Energy, Oil/gas, and utilities: 88 percent cyber insurance (62 percent covers ransomware)
Media, leisure, and entertainment: 88 percent (66 percent)
Business and professional services: 87 percent (68 percent)
IT, technology, and telecoms: 87 percent (70 percent)
Financial services: 86 percent (72 percent)
Retail, distribution, and transport: 83 percent (62 percent)
Manufacturing and production: 83 percent (63 percent)
Other: 83 percent (61 percent)
Construction and property: 80 percent (62 percent)
Public sector: 72 percent (51 percent)
"Cyber insurance has, until now, been a 'soft' market, characterized by high capacity and low premiums. However, the market is starting to harden, leading to higher premiums: the cost of standalone policies in the US climbed 28.6 percent in 2020," said Sophos. "It's also getting harder for many organizations to get insurance in the first place as the underwriting process grows more and more rigorous and overall capacity drops."
Contact Dean & Draper today for help in finding the right insurance needs for your business, including cyber insurance coverage.
Dean & Draper is a Trusted Choice insurance agency representing over 200 insurance companies. For over 40 years we have offered a trusted freedom of choice to our clients. Contact Us.
The recommendation(s), advice and contents of this material are provided for informational purposes only and do not purport to address every possible legal obligation, hazard, code violation, loss potential or exception to good practice. Dean & Draper Insurance Agency specifically disclaims any warranty or representation that acceptance of any recommendations or advice contained herein will make any premises, property or operation safe or in compliance with any law or regulation. Under no circumstances should this material or your acceptance of any recommendations or advice contained herein be construed as establishing the existence or availability of any insurance coverage with Dean & Draper Insurance Agency. By providing this information to you, Dean & Draper Insurance Agency does not assume (and specifically disclaims) any duty, undertaking or responsibility to you. The decision to accept or implement any recommendation(s) or advice contained in this material must be made by you.
©2022 Dean & Draper Insurance Agency All Rights Reserved.