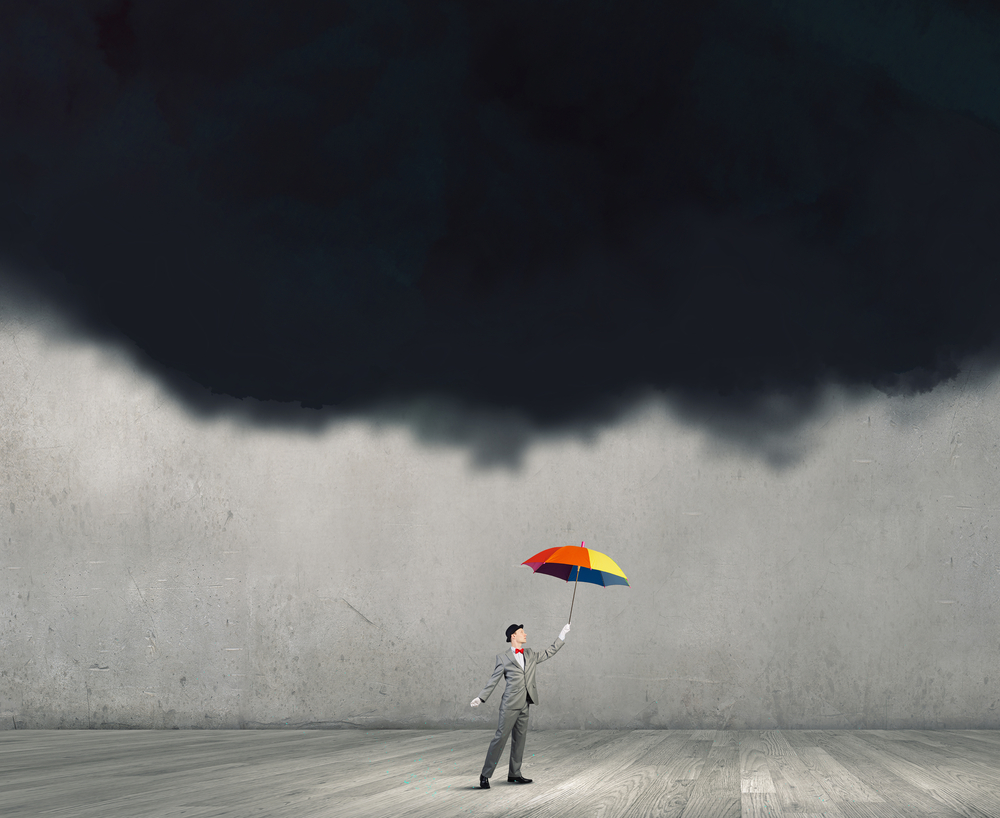 The perception that extreme weather events are hitting the United States more often these days is backed up by statistics that prove this to be true.
The U.S. has sustained, according to NOAA's National Centers for Environmental Information, 323 weather and climate disasters since 1980 where overall damage and costs reached or exceeded $1 billion (including CPI adjustments to 2022 dollars).
While the annual average for these extreme weather events is 7.7 events per year from 1980 to 2021; the average over the last five years is more than double with 17.8 events.
The total costs of these 323 events exceeds $2.195 trillion to the U.S. economy.
There were 20 $1 Billion Extreme Weather Events in 2021
2021 was a catastrophic year with 20 separate billion-dollar weather and climate disasters impacting the United States.
From California flooding and severe weather in January through Midwest derecho and tornado outbreak in December ($1.8 billion), 2021 was a challenge with events including:
1 Drought Event
2 Flooding Events
11 Severe Storm Events
4 Tropical Cyclone Events
1 Wildfire Event
1 Winter Storm Event
Overall, these events resulted in the deaths of 724 people and had significant economic effects on the areas impacted, including interruption to businesses across the nation.
Texas was hit especially hard between the February cold wave ($24.5 billion), April hail storms and severe weather ($5 billion), and Hurricane Nicholas in September ($1.1 billion).
Calculating the Costs When Extreme Weather Hits
In performing these disaster cost assessments, according to NOAA, statistics were developed using the most comprehensive public and private sector sources and represent the estimated total costs of these events -- that is, the costs in terms of dollars that would not have been incurred had the event not taken place.
More than one dozen public and private sector data sources help capture the total, direct costs (both insured and uninsured) of the weather and climate events.
These costs include:
Physical Damage to Residential, Commercial, and Municipal Buildings
Material Assets (contents) Within Buildings
Time Element Losses Such as Business Interruption or Loss of Living Quarters
Damage to Vehicles and Boats
Public Assets Including Roads, Bridges, and Levees
Electrical Infrastructure and Offshore Energy Platforms
Agricultural Assets Including Crops, Livestock, and Commercial Timber
"However, these disaster costs do not take into account losses to: natural capital or environmental degradation; mental or physical healthcare related costs, the value of a statistical life (VSL); or supply chain, contingent business interruption costs," says NOAA. "Therefore, our estimates should be considered conservative with respect to what is truly lost but cannot be completely measured due to a lack of consistently available data."
2021 Catastrophes Resulted in $169 Billion in Economic Losses
The Insurance Information Institute classifies a catastrophe as any natural event that causes $25 million or more in insured property losses, or 10 deaths; or 50 people injured or 2,000 filed claims or homes and structures damaged.
Under that definition, there were 97 catastrophic events in the U.S. last year (about one every 4 days) that resulted in:
Approximately 770 Fatalities
$169 Billion in Economic Losses
$92 Billion in Insured Losses
That $92 billion in insured property losses was almost triple an average year over the last decade, and the second highest total to 2017 when three hurricanes (Harvey, Irma, and Maria) battered the Caribbean and Gulf Coast from Texas to Florida, helping propel insured property losses that year to $130.9 billion.
The six costliest natural catastrophes in U.S. history have all happened since Hurricane Katrina in 2005, including Hurricane Ida which caused $36 billion damage last year.
Business Interruption or Business Income Coverage Can Protect Your Business
When businesses are forced to shut down or can not operate as normal because of severe weather events, they can be protected if they have business interruption coverage, also known as business income (BI) insurance.
The Insurance Information Institute (III) says that BI can help with operating expenses during the period of restoration, and includes:
Lost Net Income (based on financial records)
Mortgage, Rent, and Lease Payments
Loan Payments
Taxes
Employee Payroll
"Business owners should make sure the policy limits are sufficient to cover their company for more than a few days. After a major disaster, it can take more time than many people realize to get "back in business.", says the III.
The "restoration period" in your BI policy (standard is typically 30 days but can be extended to as long as 360 days with endorsement) will set the length time that you will be compensated for lost income and extra expenses.
Most policies will have a 48 to 72 hour waiting period before your BI kicks in.
"A business owner's policy (BOP) often combines property, liability and business income (interruption) coverages for small–to-midsize businesses. Coverage purchased as a package is generally less expensive than if purchased through separate insurance policies and can help ensure proper underlying limits are in place," says the III.
How Much Business Interruption Insurance Do I Need?
Business owners should look at their gross earnings and projections to estimate future profits to help figure out what sort of business interruption or business income insurance they need.
Factors to consider when choosing your BI coverage include:
Industry
Number of Employees
Amount of Coverage
Prior Claims Experience
There are many insurance options you can explore with your insurance agent with coverage for the following possible:
Contingent Business Interruption Insurance (also called Dependent Properties): event that non-owned property damage or destruction results in reduced or termination of business earnings.
Extra Expense Insurance: Covers anything beyond normal day-to-day operating expenses that are needed to keep your business solvent.
Civil Authority Coverage: When government authorities prevent access to an insured's premises.
Utility Services Coverage: Applies BI to suspension of operations caused by a disruption of basic utility services to the business's premises such as electric, gas, and/or water.
Contact Dean and Draper today to find out the right business interruption insurance for your company.
Dean & Draper is a Trusted Choice insurance agency representing numerous insurance companies. For over 40 years we have offered a trusted freedom of choice to our clients. Contact Dean & Draper today.
The recommendation(s), advice and contents of this material are provided for informational purposes only and do not purport to address every possible legal obligation, hazard, code violation, loss potential or exception to good practice. Dean & Draper Insurance Agency specifically disclaims any warranty or representation that acceptance of any recommendations or advice contained herein will make any premises, property or operation safe or in compliance with any law or regulation. Under no circumstances should this material or your acceptance of any recommendations or advice contained herein be construed as establishing the existence or availability of any insurance coverage with Dean & Draper Insurance Agency. By providing this information to you, Dean & Draper Insurance Agency does not assume (and specifically disclaims) any duty, undertaking or responsibility to you. The decision to accept or implement any recommendation(s) or advice contained in this material must be made by you.
©2022 Dean & Draper Insurance Agency All Rights Reserved.