Storm And Weather Topics
Atlantic Hurricane Forecasters Predict Above-Average Activity in 2022
Posted by: Dean & Draper Insurance Agency | April 19, 2022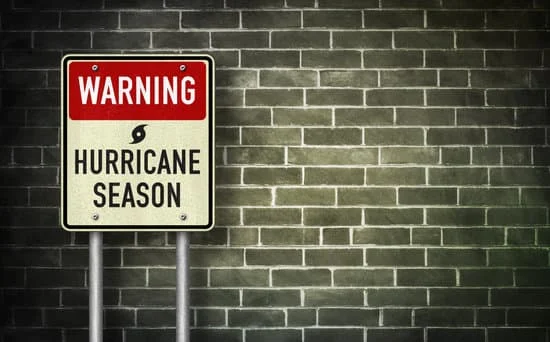 Atlantic basin hurricane forecasters are once again predicting above-average activity for the coming tropical cyclone season which officially starts on June 1, 2022.
Colorado State University (CSU) released its first extended range forecast for the 2022 Atlantic hurricane season on April 7, 2022.
"We anticipate an above-average probability for major hurricanes making landfall along the continental United States coastline and in the Caribbean," said the CSU Tropical Weather & Climate Research team led by Dr. Phil Klotzbach, which publishes highly-tracked hurricane information.
The Atlantic hurricane season officially runs from June 1 through November 30.
19 Named Storms and 4 Major Hurricanes Forecasted
The CSU forecast calls for above-average activity in all the forecast parameters it measures, compared to the average for 1991-2020:
Named Storms: 14.4 average: 19 forecasted
Named Storm Days: 69.4 average: 90 forecasted
Hurricanes: 7.2 average: 9 forecasted
Hurricane Days: 27.0 average: 35 forecasted
Major Hurricanes: 3.2 average: 4 forecasted
Major Hurricane Days: 7.4: 9 forecasted
Accumulated cyclone energy, which measures the potential for wind and storm surge destruction, is predicted to be 30 percent greater this season than average.
Probabilities for at least one major (category 3-4-5) hurricane landfall on each of the following coastal areas:
Entire continental U.S. coastline 71 percent (average for last century is 52 percent)
U.S. East Coast including Peninsula Florida 47 percent (average for last century is 31 percent)
Gulf Coast from the Florida Panhandle westward to Brownsville, Tex. 46 percent (average for last century is 30 percent)
Warmer Caribbean and Subtropical Atlantic Sea Surface Temps
The CSU forecasters based their forecast on some of the following conditions:
Current weak La Niña conditions look fairly likely to transition to neutral ENSO by this summer/fall
The odds of a significant El Niño seem unlikely
Sea surface temperatures averaged across the eastern and central tropical Atlantic are currently near average
Caribbean and subtropical Atlantic sea surface temperatures are warmer than normal
"As is the case with all hurricane seasons, coastal residents are reminded that it only takes one hurricane making landfall to make it an active season for them. They should prepare the same for every season, regardless of how much activity is predicted," said the CSU forecasters.
Other Forecasters Agree with CSU Early Predictions
Other forecasters such as The Weather Channel (TWC) and AccuWeather agreed with CSU's predictions of above-normal activity this Atlantic hurricane season.
Dr. Todd Crawford, author of the TWC outlook said 2022 would be like 2021 when there are 21 named storms and seven hurricanes.
The most active Atlantic hurricane season on record was 2020 when 30 named storms formed, eclipsing 2005 when 28 named storms formed. Last year's 21 named storms was the third-most active in one year.
The official outlook from TWC and Atmospheric G2 is calling for eight hurricanes, four of which are expected to reach at least Category 3 strength.
AccuWeather forecasters, meanwhile, noted that there was "a high chance for a preseason storm to develop and that another active tropical season is expected."
The Atlantic hurricane season for AccuWeather calls for 16 to 20 named storms including 6-8 hurricanes of which 3 to 5 will be major and 4 to 6 will have a direct impact on the U.S.
AccuWeather's hurricane expert, Dan Kottlowski, said that "above-normal sea-surface temperatures in key tropical development regions will result in a higher-than-normal chance of preseason development for the eighth year in a row."
2022 Atlantic Hurricane Season Names Selected
The 2022 Atlantic hurricane season names, as selected by the World Meteorological Organization, are:
Alex
Bonnie
Colin
Danielle
Earl
Fiona
Gaston
Hermine
Ian
Julia
Karl
Lisa
Martin
Nicole
Owen
Paula
Richard
Shary
Tobias
Virginie
Walter
Contact Dean & Draper today to make sure all your valuable assets are protected prior to the start of hurricane season.
Dean & Draper is a Trusted Choice insurance agency representing numerous insurance companies. For over 40 years we have offered a trusted freedom of choice to our clients. Contact Us.
The recommendation(s), advice and contents of this material are provided for informational purposes only and do not purport to address every possible legal obligation, hazard, code violation, loss potential or exception to good practice. Dean & Draper Insurance Agency specifically disclaims any warranty or representation that acceptance of any recommendations or advice contained herein will make any premises, property or operation safe or in compliance with any law or regulation. Under no circumstances should this material or your acceptance of any recommendations or advice contained herein be construed as establishing the existence or availability of any insurance coverage with Dean & Draper Insurance Agency. By providing this information to you, Dean & Draper Insurance Agency does not assume (and specifically disclaims) any duty, undertaking or responsibility to you. The decision to accept or implement any recommendation(s) or advice contained in this material must be made by you.
©2022 Dean & Draper Insurance Agency All Rights Reserved.