Understanding Personal Liability Coverage in Homeowners Insurance
Posted by: Dean & Draper Insurance Agency | April 4, 2022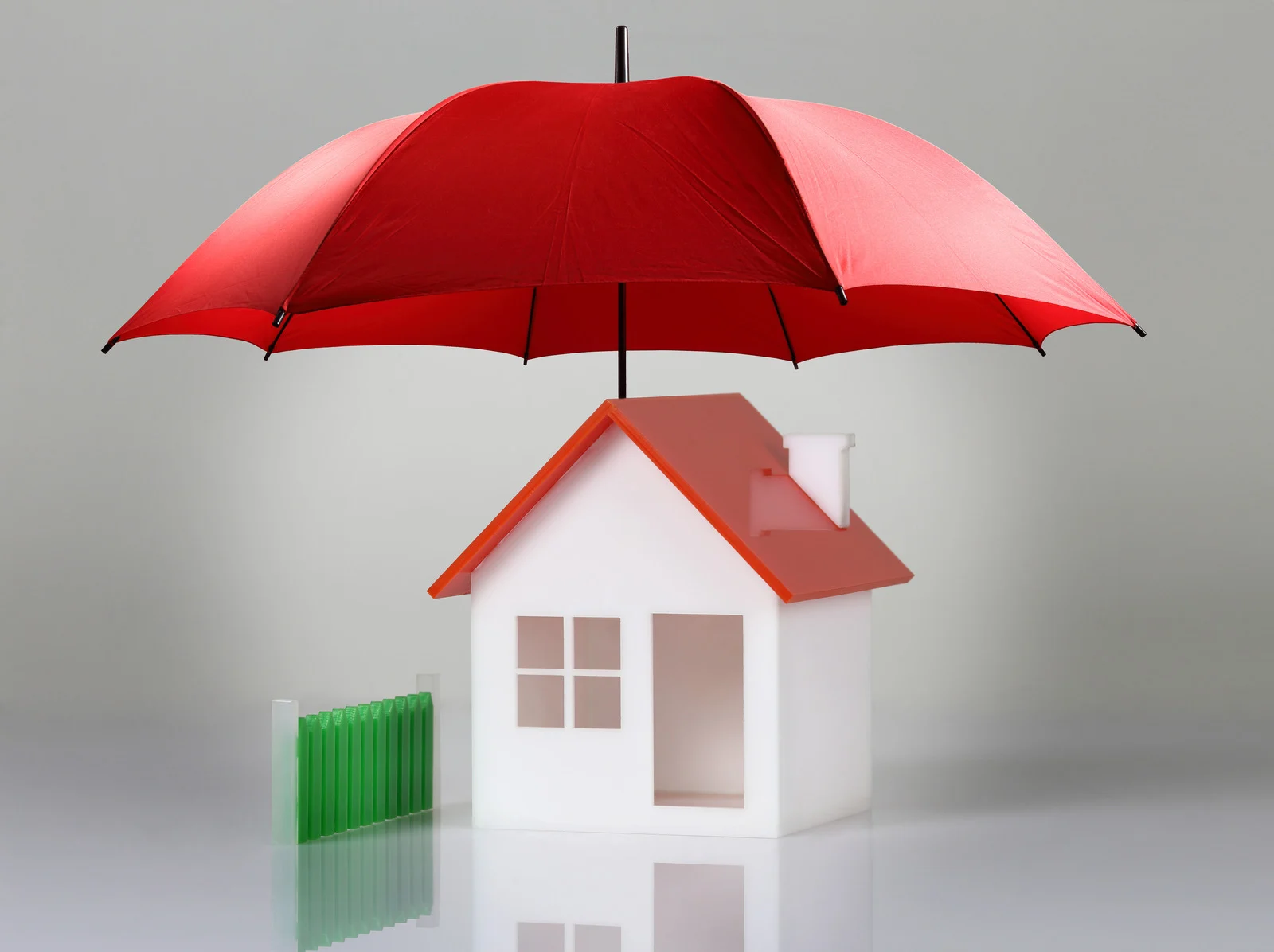 When it comes to the ABCs of homeowners insurance policies, it pays to keep reading and understand "Coverage E", your personal liability coverage.
While Coverage E does not get as much attention as Coverage A (dwelling), Coverage B (other structures), Coverage C (personal property) or Coverage D (loss of use), it is still a very important part of your homeowners insurance that can protect you if you are held responsible for accidental physical injury or property damage to others.
"Understanding the personal liability coverage in your homeowners insurance policy can help you ensure you have the appropriate amount of coverage," wrote insurance analyst Ashley Kilroy and personal finance writer Amy Danise in Forbes.
From Rover jumping your fence and taking a bite out of a neighbor to one of your friends tumbling down your stairs after tripping on loose carpeting you failed to fix, Coverage E can provide you financial protection, including the costs of legal defense.
"Most standard homeowners policies include $100,000 to $500,000 in personal liability coverage. It may be hard to imagine exhausting your homeowner's insurance liability limit, but costs can spiral quickly if someone is injured," wrote Cynthia Paez Bowman for Bankrate.
What is Personal Liability Insurance?
The American Institute for Chartered Property Casualty Underwriters says that personal liability coverage "provisions provide coverage if a claim is made or a suit is brought against an insured because of bodily injury or property damage arising from a covered occurrence."
Kilroy and Danise cite common examples of personal liability insurance claims include:
Medical bills for those injured at your home
Lost wages for those unable to work after being injured at your home
Legal costs if you are sued due to an injury at your home
Even covers problems outside of the home that you are responsible for such as your dog jumping a fence and biting someone or your child causing injury to another on a playground
Death benefit to the family of somebody who dies in your home after a fatal accident
Personal liability coverage will pay for lawsuit settlements, judgements, and legal bills, up to your liability coverage amount.
The American Institute for Chartered Property Casualty Underwriters gives the following example of how personal liability insurance would work:
For example, if a policyholder's pooch bites and seriously injures a neighbor's one-year-old child in the child's own yard, the insured will likely be held liable for the resulting injuries and damages. In this example, a claim notice to the insurer is sufficient for the insurer to investigate and settle the loss. However, if the insured's dog bites a trespasser who enters the insured's fenced yard and mistreats the animal, the insured's liability might be questionable. In such a case, the insurer might deny the claim on the grounds that the insured does not appear to be liable for the injury. However, if the injured trespasser brings a suit against the insured, the insurer would be obligated to provide for the insured's defense and pay damages if the insured is found liable.
Personal Liability Occurrences: More Than 1 in a Million
Your future Big Leaguer's fastball getting away from him and shattering the stained-glass window in the church next door, or your cat using your friend's Prada handbag as a scratching post might seem like one in a million occurrence.
According to the Insurance Information Institute's "Facts + Statistics: Homeowners and Renters Insurance", however, about 1 in 1,440 homeowners policies has a liability claim related to the cost of lawsuits for bodily injury or property damage that the policyholder or family member caused to others.
Stats to keep in mind:
2.4 percent of homeowners insurance losses are bodily injury and property damage claims.
The average bodily injury and property damage claim is $29,752, second highest of all claims with only fire and lightning ($78,838) higher.
According to the National Safety Council, in 2020 some 31.8 million Americans experienced unintentional injury in the home that required aid from a medical professional with 113,500 deaths from unintentional home injuries, a rise of 21.1 percent from 2019 and a rise of 272 percent since 1999.
Leading causes of injuries and deaths in homes include poisoning, falls, choking, fire, and drowning.
What Personal Liability Coverage Does Not Cover
There are limits to what personal liability coverage in your homeowners policy covers such as:
Injuries and damage to vehicles from car accidents, which are covered by auto insurance
Injuries and property damage suffered by members of the insured's own household
Intentional physical injury or property damage you cause to others. It must be accidental to fall under coverage
Any claims that arise from business or professional activity
Owning a pool, trampoline or pet can put you at greater risk to be sued for physical injury or property damage. As can hosting large events or parties on your property.
For those with assets that exceed their personal liability coverage limits, they may want to consider umbrella insurance coverage to supplement their homeowners and auto insurance policies.
"A lawsuit can quickly drain your bank account. With this in mind, check the current liability coverage amount in your home insurance policy, and any umbrella policy that you have. If the total liability amount is less than your net worth, or what you could lose in a lawsuit, it's probably time to increase your coverage," conclude Kilroy and Danise.
Dean & Draper is a Trusted Choice insurance agency representing numerous insurance companies. For over 40 years we have offered a trusted freedom of choice to our clients. Contact Us.
The recommendation(s), advice and contents of this material are provided for informational purposes only and do not purport to address every possible legal obligation, hazard, code violation, loss potential or exception to good practice. Dean & Draper Insurance Agency specifically disclaims any warranty or representation that acceptance of any recommendations or advice contained herein will make any premises, property or operation safe or in compliance with any law or regulation. Under no circumstances should this material or your acceptance of any recommendations or advice contained herein be construed as establishing the existence or availability of any insurance coverage with Dean & Draper Insurance Agency. By providing this information to you, Dean & Draper Insurance Agency does not assume (and specifically disclaims) any duty, undertaking or responsibility to you. The decision to accept or implement any recommendation(s) or advice contained in this material must be made by you.
©2022 Dean & Draper Insurance Agency All Rights Reserved.