Commercial Insurance
Why Do Nonprofit Organizations Need Insurance?
Posted by: Communications Team | July 7, 2022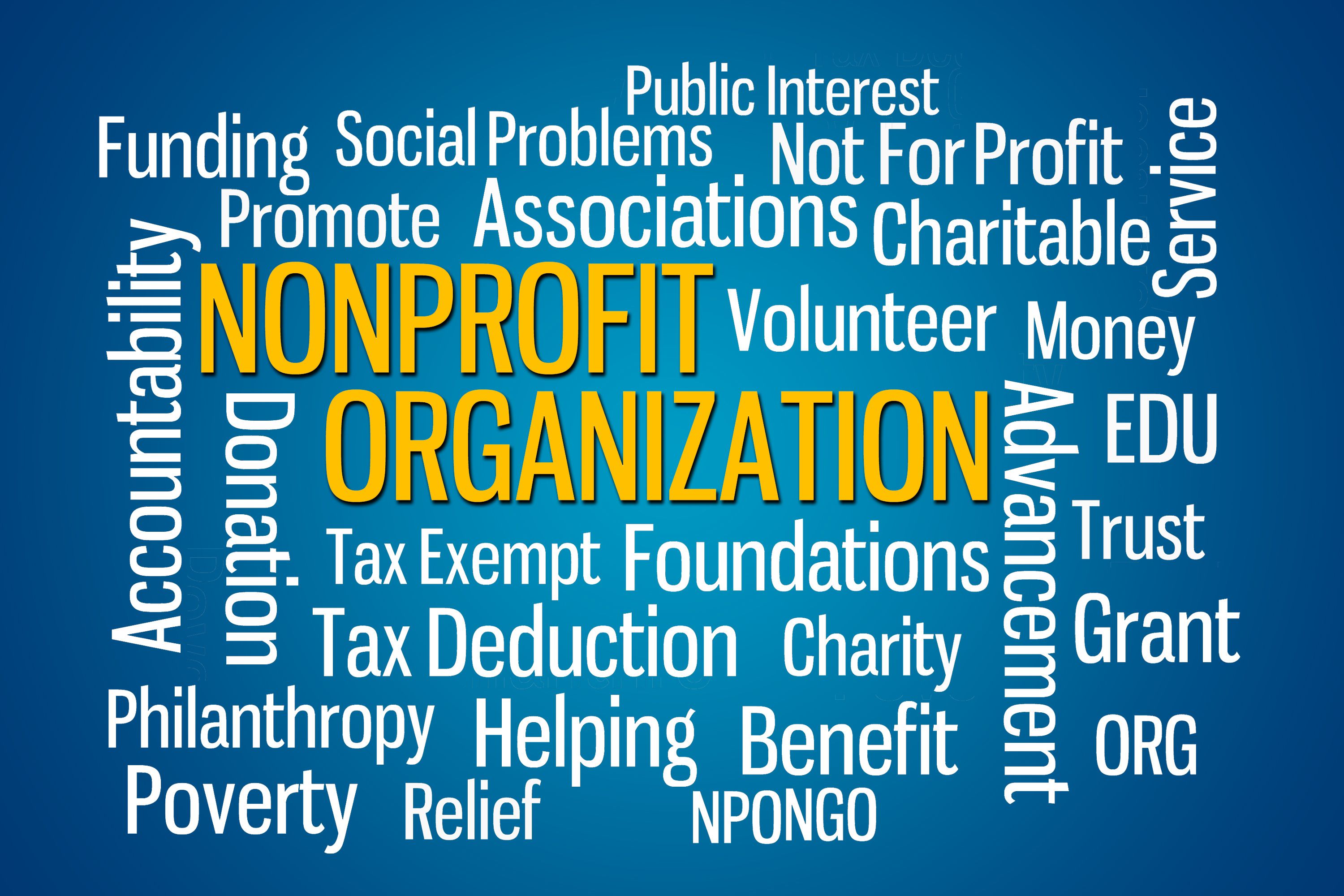 Nonprofit organizations may not be driven by profit and have tax-exempt status but they still have valuable assets that deserve to be protected against unexpected accidents, mistakes and shielded from lawsuits.
"Like a business or a homeowner, a nonprofit organization needs to protect its property from loss from a fire, by theft and from many other hazards," says the Insurance Information Institute III) . "Nonprofits can be lawsuit targets as well. Without insurance, a lawsuit could prove financially devastating.
Independent insurance agencies such as Dean & Draper can help identify and protect nonprofit organizations and their board's risks with uniquely designed insurance coverage tailored to the nonprofit sector.
Good Intentions, Charitable Feelings Not Enough to Safeguard Nonprofits
There are a wide range of nonprofit organizations in the United States from educational, civic, arts, human services, scientific, religious, political, and more.
While having vastly different missions, all these organizations have one thing in common: the need to have a risk management system in place to protect their people and assets.
"One of the first things people have to learn when they work with or for a nonprofit is that good intentions and charitable feelings don't always prevent lawsuits, public outrage, and liability if something goes wrong – even if the problem is the result of an accident or natural disaster," says Nonprofit World. "The nonprofit organization, although it may be working for the public good and doing a public service, probably has no charitable immunity from lawsuits."
Who needs protection? The IRS recognizes the following exempt organization types:
Charitable Organizations 501(c)(3): Organizations that are organized and operated exclusively for religious, charitable, scientific, testing for public safety, literary, educational, or other specific purposes.
Churches & Religious Organizations 501(c)(3): Churches and religious organizations are among the charitable organizations that may qualify for exemption from federal income tax under Section 501(c)(3).
Private Foundations 501(c)(3): Private foundations typically have a single major source of funding (usually gifts from one family or corporation) and most primarily make grants rather than directly operate charitable programs.
Political Organizations: A party, committee, association, fund, or other organization organized and operated primarily for the purpose of directly or indirectly accepting contributions or making expenditures, or both, for an exempt function.
Other Nonprofits: Organizations meeting specified requirements may qualify for exemption under subsections other than 501(c)(3). These include social welfare organizations, civic leagues, social clubs, labor organizations, and business leagues.
Liability: Protecting Nonprofit Volunteers, Employees
The Volunteer Protection Act of 1997 (VPA), according to "Liability Information for Texas Volunteers" as mandated by the state legislature, does provide some cover for nonprofit organization volunteers stating that a volunteer of a nonprofit organization or governmental entity is not liable for harm caused by their acts or omissions on behalf of those entities if:
They are acting within the scope of his responsibilities for their entity
They are properly licensed, certified, or authorized "if appropriate or required"
They did not cause harm by "willful or criminal misconduct, gross negligence, reckless misconduct, or a conscious, flagrant indifference to the rights or safety of the individual harmed"
They were not operating a motor vehicle
"There is a lot of good news out there for volunteers, but unfortunately there is no "one size fits all" liability stature," says the Galveston County Health District. "Rather, there is a patchwork of federal and state laws covering both potential civil and criminal liability of different people in different situations. Remember, protection from liability does not mean you cannot be sued."
Nonprofit World also points out that the VPA may keep individual volunteers from being sued, but neither the nonprofit organization nor its employees are covered.
"It's crucial for nonprofit boards to take a proactive, preventative approach to risk management and do everything possible to avoid problems due to inadvertence, inattention, and carelessness," says Nonprofit World.
Insurance: Key Component to Nonprofit Risk Management
A well-defined risk management program for your nonprofit organization will have many components such as legal structure, policies, procedures, and training, but one of the most important building blocks will be insurance coverage.
"Insurance is only part of risk management, but it's an important part," says Nonprofit World. "Insurance is a way to share the cost of a misfortune with the insurance company so that your organization doesn't have to pay the whole cost if sued."
Most nonprofit organizations should have the minimum insurance coverage:
Property Insurance: If your organization owns land, buildings, supplies or any kind of equipment, you will want to insure the property. If it rents or leases its premises, then coverage for tenant improvements and betterments – fixtures, alterations, installations, and/or additions that are put in but cannot legally be removed from the landlord's premises -- may be needed. Added coverage may also be needed such as employee dishonesty, electronic data loss, and theft and burglary. Intangible property rights like copyrights and trademarks may also need to be protected.
Commercial General Liability Insurance: As we said, nonprofits are not immune from lawsuits so commercial general liability insurance will be needed in case volunteers, visitors, donors, clients, or others sue if they are accidentally injured on your premises or while doing business with your organization. Liability insurance can help protect nonprofits from being sued for libel or slander and from discrimination and sexual harassment claims.
Directors and Officers (D&O) Liability Insurance: This type of insurance protects board members and managers from paying damages due to unintentional harm caused by a negligent management decision. Nonprofit World says that "if your organization has D&O coverage, it will be easier for you to recruit directors and volunteers." Nonprofit World says D&O claims may include employment claims; age discrimination, sexual harassment; misappropriation of funds; and discrimination grounded on race, sex, national origin, disability, or religion, to name a few.
Other Insurance: Nonprofits that own vehicles will need business auto insurance. In some states, nonprofits may need workers compensation insurance for their employees.
Contact Dean & Draper today to find out if your nonprofit organization has right insurance coverage.
Dean & Draper is a Trusted Choice insurance agency representing numerous insurance companies. For over 40 years we have offered a trusted freedom of choice to our clients. Contact Dean & Draper today.
The recommendation(s), advice and contents of this material are provided for informational purposes only and do not purport to address every possible legal obligation, hazard, code violation, loss potential or exception to good practice. Dean & Draper Insurance Agency specifically disclaims any warranty or representation that acceptance of any recommendations or advice contained herein will make any premises, property or operation safe or in compliance with any law or regulation. Under no circumstances should this material or your acceptance of any recommendations or advice contained herein be construed as establishing the existence or availability of any insurance coverage with Dean & Draper Insurance Agency. By providing this information to you, Dean & Draper Insurance Agency does not assume (and specifically disclaims) any duty, undertaking or responsibility to you. The decision to accept or implement any recommendation(s) or advice contained in this material must be made by you.
©2022 Dean & Draper Insurance Agency All Rights Reserved.