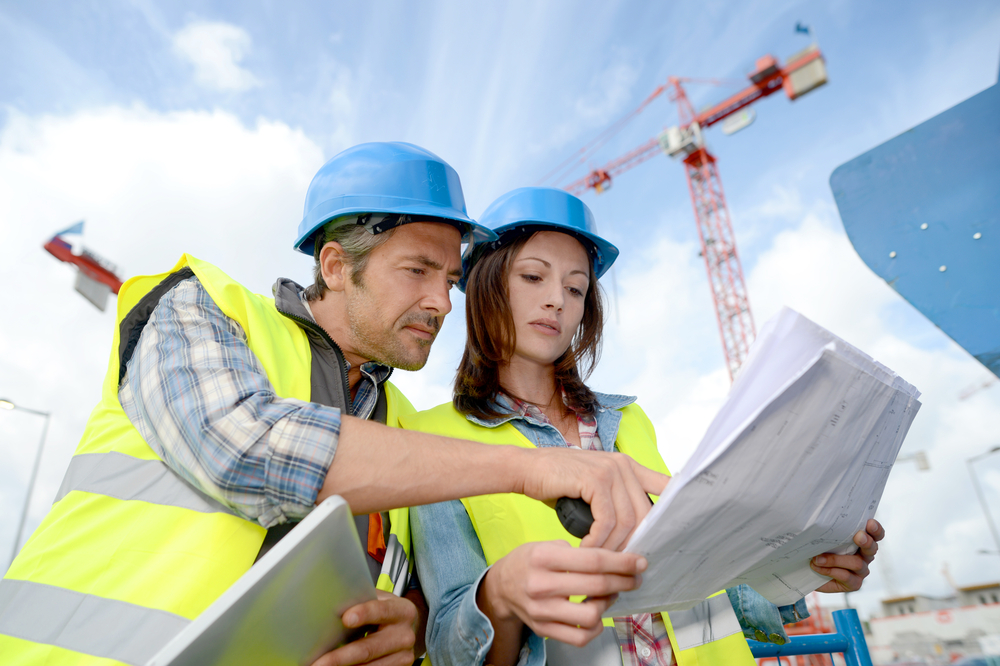 U.S. construction industry analysts report that 2022 was a mixed bag with an uptick in overall activity, thanks to higher infrastructure spending, but plenty of post-pandemic turmoil lingers with supply chain woes, stubbornly high inflation, and increasing interest rates.
"U.S. construction companies will face many challenges in 2023, from economic uncertainty to higher material costs to labor shortages," says Smart Construction.
The landscape of the construction industry in the U.S., and across the globe, is changing rapidly as builders, contractors and subcontractors face not only challenging economic factors but external hurdles such as increasing severe weather and new laws and regulations.
"There is cautious optimism looking ahead fueled by a strong backlog of jobs and orders, infrastructure spending, and anticipated supply chain stability," reported the 2023 Construction Industry Forecast from Wells Fargo.
New Construction Strategies Equals New Insurable Risk Profiles
While construction companies are implementing new strategies for success, the change does bring about new insurable risk profiles on projects and insurance buyers must keep up with the construction trends.
"There are certain significant general liability trends that are becoming large cost drivers in the construction industry," reports Carrier Chronicles.
Some analysts argue that some of the construction industry trends are being considered fully from an insurance perspective.
"These general liability trends and issues make insurance choices more complex and certainly add to the typical challenges facing contractors," Michael Myers, National Director of Contracting and Construction at Safety National, told Carrier Chronicles. "If all the stakeholders work together, we can continue to come up with options to combat these issues that help insurance and construction companies alike."
6 Construction Industry Trends Insurance Buyers Should Watch
Insurance buyers should keep a close eye on the following six construction industry trends in 2023 as they may have general liability and risk implications:
Project Delays: While construction delays are not a new topic in the industry, projects have faced a multitude of challenges since 2020 that have pushed their scheduling off track, including:
o Pandemic-related government and social shutdowns.
o Labor shortages.
o Changes to project design and/or scope.
o Supply chain woes that created material shortages.
o Cost estimation, planning, or project management needed recalibration.
o Weather-related events.
Severe weather events and project delays are obviously huge for the insurance business.
Carrier Chronicle says: "Insurers are keeping an eye on weather changes beyond historical patterns, such as the drought and then storm after storm in California last year. If an area has not historically received large amounts of rain or has flooded, this opens the affected areas to potential water damage claims they have never experienced. These kinds of unpredictable events could be drivers of liability claims that may increase insurance costs in the future. For contractors, it means planning for worst-case scenarios, historical or not."
Going forward, insurance coverage will have to take into account the potential for project delays and how they can be addressed from a coverage aspect.
Inflation and Project Cost Escalation: The construction enjoyed more than a decade of low inflation and this stability made it straightforward to project building costs, but all bets were off in the past year with inflation for building materials and supplies running north of 20 percent.
"Those factors inflate the costs of liability claims when the property is damaged. A general liability property damage claim made today has the potential to cost much more than a carrier planned for at policy inception," says Carrier Chronicle.
While insurance is creeping down month-by-month, it looks like a long haul to get back to pre-pandemic levels, so insurance buyers will want to evaluate, and reevaluate periodically, their coverage to make sure it is sufficient to cover the true cost of the construction.
Supply Chain Challenges: While the construction industry has its fingers crossed that its supply chain settles down, there are still uncertainties and to meet these challenges, some companies are looking towards alternatives to their normal supply chain such as:
o Prefabrication and modular construction, where components are manufactured and assembled off-site.
o Material science innovations such as plastic composites, engineered wood, and carbon fiber-reinforced polymers.
Of course, the move to supply chain alternatives, such as prefabrication or utilizing new materials, could pose new insurable risks not normally covered by standard policies.
Contractor and subcontractor bankruptcy: Even in good times, it is estimated that 45 percent of construction businesses shut down in the first three years, and less than 20 percent are still in business 20 years later.
CPA and consultant PB Mares report that "Construction bankruptcy is at its highest in almost ten years. Specialist contractor insolvency rose the highest in a year over year average."
Higher material costs, supply chain disruptions, and a tight labor market are contributing to the construction industry's bankruptcy pressure.
One Florida-based general contractor filed for bankruptcy this year citing an "insurmountable debt load" stemming from pandemic-related impacts and specifically spotlighted issues regarding fixed-price and fixed-schedule contracts, inflation, and delays in shipping of materials needed for jobs.
Since insurance for construction projects typically is linked directly to contractors, if they go bankrupt during a project, the insurance coverage tied to them would cease.
Contractual Risk Allocation: Given some of the issues already addressed, some construction contractors may be shifting some of the traditional insurance risks they assumed back to the building principal. There is also a concern that some contractors and subcontractors are also adjusting their limitations on their coverage because of rising premiums and building principals may not have the same insurance coverage over an entire project that they normally were provided.
New Technologies: New construction technologies are helping move the industry forward, but they also pose new insurable risks that may not be covered in standard policies. Some of the new technology trends to watch in construction:
o The Internet of Things (IoT): This technology is transforming the construction sector with connected devices, machines, and sensors.
"Construction sites can become more efficient and safer through intelligent decision-making processes, predictive maintenance, and real-time data to monitor operations. We expect 2023 to see an exponential rise in the adoption of IoT devices in construction," reports Construction Digital.
o Robotics and Automation: Robots and automation can improve construction efficiency, accuracy, and safety.
Construction Digital says: "In 2023, we anticipate a rise in construction firms' interest in automation technologies such as drones, 3D printing, and autonomous vehicles. These technologies will enable construction firms to accelerate projects, and reduce errors, delays, and costs."
o Augmented Reality (AR) and Virtual Reality (VR): These technologies provide immersive experiences, giving users a different perspective, and improving the communication and collaboration abilities of construction stakeholders.
o Building Information Modelling (BIM) - BIM enhances building design, construction documentation, and project management.

"This year we expect to see more construction companies that adopt it to facilitate communication and coordination among all the stakeholders in the construction lifecycle," says Construction Digital.
o Increased Cloud Computing: Cloud computing offers scalability, flexibility, and cost-effectiveness, enabling businesses to store and access information on demand.
All this new technology, from storing sensitive data in the cloud to the use of robotics and automation on construction sites, will need to be addressed by insurance buyers in the years to come.