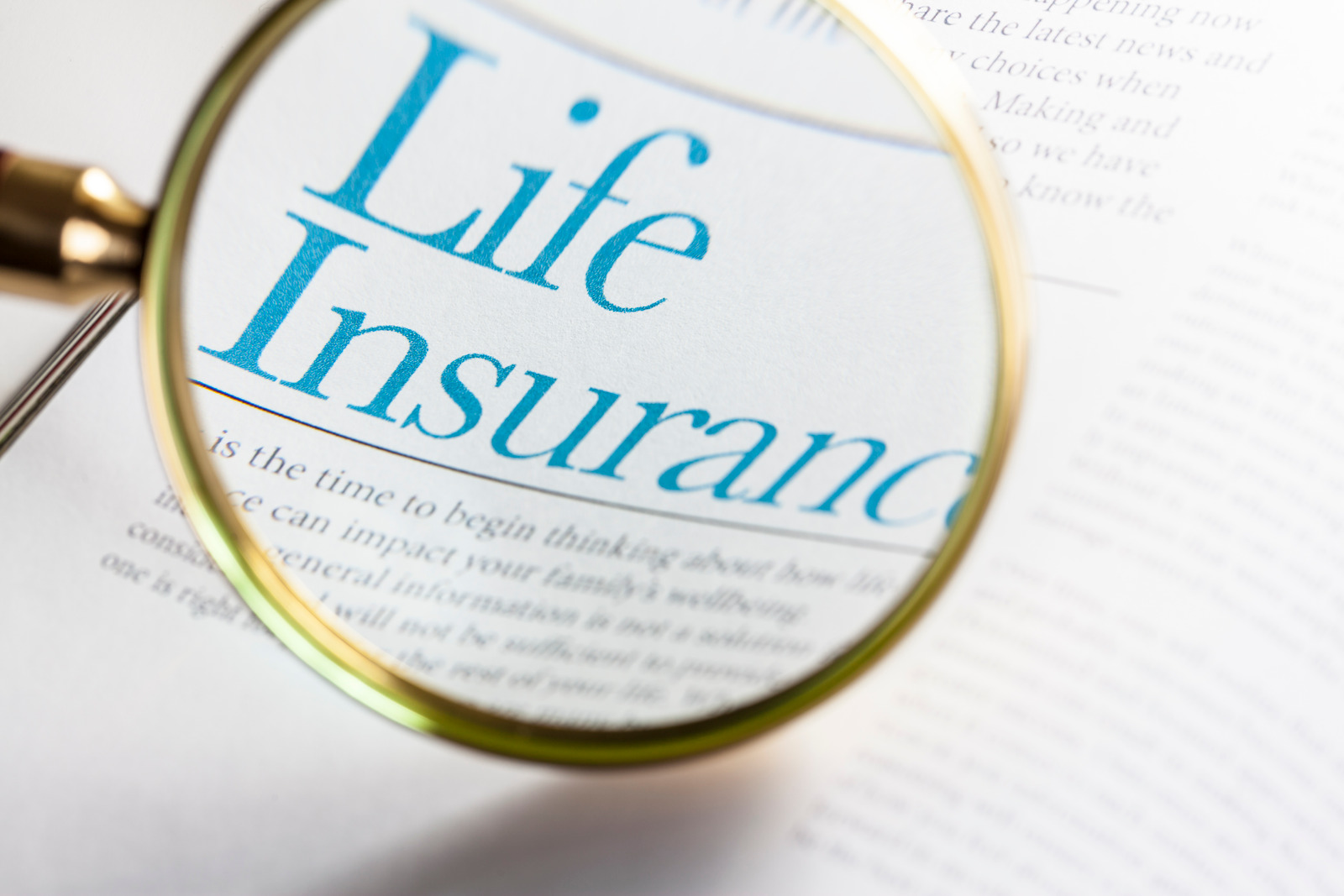 The "Game of Life" was fun to play as a kid with much of the outcome based on the pure luck of the spinning numbers wheel, but some things always helped your odds of winning such as making sure you purchased those automobile, life, and fire insurance policies.
Life insurance is certainly a topic that goes way over the heads of most 8-year-olds, but the reward of collecting dividends or large financial gain from a policy maturing if you landed on the right space made the choice of selecting life insurance seem like child's play.
The "Game of Life": Choosing Life Insurance
As an adult, however, choosing life insurance is not as easy as a "yes or no" board game decision.
"Choosing the right type of life insurance can be confusing, but it's also an important decision," says the Insurance Information Institute (III).
Recent studies have shown that about 57 percent of American adults own a life insurance policy.
"Most American adults own life insurance, yet the buying process can be perplexing and pose traps for the unwary," said CNBC.
The decision to buy life insurance is deeply personal but it pays for consumers to seek the advice of insurance agents or financial advisors to make sure they understand the different types of life insurance available to them.
Life Insurance: Individual Policies vs. Group Plans
To make the topic of life insurance even more nuanced, it can be bought as either part of an individual policy or part of a group plan.
"When you buy an individual policy, you choose the company, the plan, and the benefits and features that are right for you and your family," says the Insurance Information Institute (III). "You might be able to buy the policy from the same agent or company representative who sells you property and liability insurance for your home, auto, or business."
Some of the hallmarks of an individual life insurance policy include:
Individual life insurance policies are typically sold through insurance brokers or agents.


When you purchase through an insurance broker or agent, you will pay a commission (called a "load") that is built into the premium rate.


This commission compensates the insurance broker or agent for the time they spend advising you on the proper life insurance to purchase, for facilitating the application process, and for future follow-up contact and chores such as changing beneficiaries at a later date.
"There are two other ways to buy individual life insurance. In Connecticut, Massachusetts, and New York, you can buy it from a savings bank. Or you can buy a policy directly from an insurance company or from a fee-only financial advisor—what's known as a "no load" or "low load" policy," says the III.
The III advises that although such "no load" policies do not have commissions, the insurance companies will still factor expenses such as marketing into the premium costs and that obtaining such policies can be difficult.
Many people are covered by group life insurance policies or have the option to purchase such plans via their employer or an organization they belong to.
"You might have life insurance automatically from your employer; many large companies do this. Your employer also might offer you the chance to buy additional life insurance under a group policy. And you might be eligible to buy life insurance under a group policy from a union or trade association or another group you belong to (such as a college alumni association or an automobile club)," says the III.
The III says that group plan life insurance has the following advantages:
Group purchases can sometimes offer you a lower rate for a given death benefit either because the employer or other group sponsor subsidizes the premium or because the rates are averages weighted by people younger than you.


There are virtually no health qualifications for getting group coverage.


Premium payment is usually by payroll deduction (for employer-based group coverage) or linked with other payments (e.g., credit card bills), lowering the chance of missing a payment.
"Most employer group plans are term insurance, but if you leave that employer your state may require that you be allowed to convert the policy to a form of whole life insurance with the same insurance company that provides the group life insurance," says the III.
Different Types of Life Insurance You Can Purchase
The term life insurance and whole life insurance are the main two types of life insurance available, each with its own advantages and disadvantages, and there are other life insurance options as well.
Let's take a closer look at each:
Term Life Insurance: Term life insurance provides coverage for a specified period, usually between one and ten years, but sometimes up to 30 years. If the policyholder dies during the term of the policy, the death benefit is paid to the beneficiary. The premiums for term life insurance are typically lower than other types of life insurance, making it a popular choice for those looking for affordable coverage. However, it only pays out if the policyholder dies during the term, and there is no cash value associated with the policy. There could be a coverage renewal option if the policyholder outlives the policy period, but the premiums will often be higher. There are different subtypes of term life insurance such as:
Level-term Life Insurance: The death benefit stays the same throughout the policy term.


Decreasing Term Life Insurance: The death benefit decreases over the policy term, usually in one-year increments.
Whole Life Insurance: Whole life insurance is the most common type of permanent life insurance which provides coverage for the entire life of the policyholder. Premiums are usually higher than those for term life insurance, but a portion of the premium is invested by the insurance company, which accumulates over time and can be borrowed against or used to pay premiums. This means that the policy builds cash value over time, making it a good choice for those looking for both protection and investment opportunities. However, the premiums can be expensive, and the investment returns may not be as high as other investment options.
Universal Life Insurance: Universal life insurance is like whole life insurance, but it provides more flexibility for the policyholder. The premiums and death benefit can be adjusted over time, and the policyholder can use the accumulated cash value to pay premiums or take out loans. This type of policy is a good choice for those who want the investment benefits of a whole life policy but with more flexibility in premium payments and death benefits. However, the policy can be complex and may require more management than other types of life insurance.
Variable Universal Life Insurance: Variable universal life insurance combines the investment flexibility of a universal life policy with the investment options of a variable life policy. The policyholder can adjust the premiums and death benefits over time and invest the cash value in a variety of investment options. This type of policy is a good choice for those looking for a flexible policy that can adapt to their changing needs and investment goals. However, as with variable life insurance, the fees associated with this type of policy can be higher than other types of life insurance, and the investment returns may not be as high as other investment options.
Indexed Universal Life Insurance: This type of universal life insurance comes with no fixed interest rate on your cash value, which could increase the potential for greater gains or losses from your investments. Most indexed universal life insurance policies do, however, come with a minimum interest rate guarantee.
Final Expense Insurance: This is not a traditional life insurance policy but is a form of 'burial insurance' that is designed to pay a small death benefit to help cover end-of-life expenses. Older adults may opt for such policies to cover the cost of their funerals for their families.
"Choice is a good thing, but it does mean that you'll have to understand the options before you decide on the type of life insurance that best fits your needs," says Forbes.
Contact Dean & Draper today to schedule a sit down with one of our trusted advisors so we can help you determine the right life insurance coverage that protects you and your family.