Supply Chain Implications
Preparing for the Unexpected: How CBI Insurance Can Keep You Covered
Posted by: Communications Team | December 16, 2021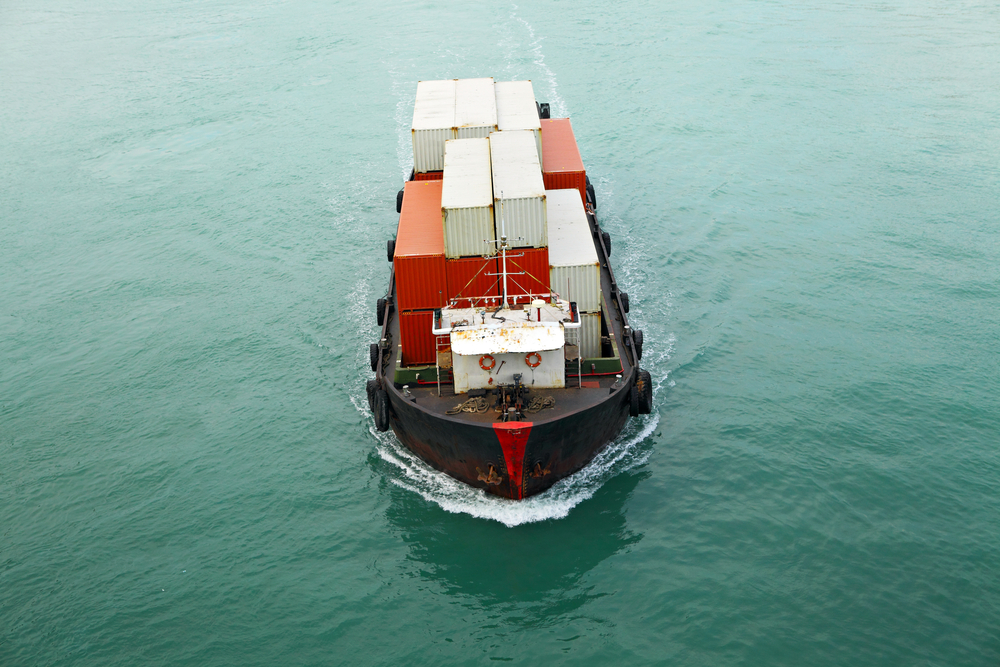 Businesses of all sizes in the United States, from Walmart down to the mom-and-pop stores on Main Street, are facing the challenges this holiday season of a worldwide supply chain in chaos.
"While the widespread availability of [COVID-19] vaccines is translating into a busier shopping season than last year, businesses of all sizes are grappling with the impact from factory shutdowns overseas, backups at ports, and trucking and other labor shortages," the New York Times reported on Nov. 30, 2021.
Shop Locally, Sourced Globally
Even when you shop locally, the merchants are often relying on parts and components from far-flung points of the globe.
"In today's global marketplace, more and more businesses rely on overseas suppliers. If your company's operations depend on the timely delivery of raw materials, parts or finished products from distant locations, then your business could be hurt when these goods are delayed or fail to arrive altogether," says the Insurance Information Institute.
The latest U.S. Census Bureau Small Business Pulse Survey for Nov. 29 to Dec. 5, 2021, backs up the supply chain headaches with more than half surveyed encountering some supply chain snafus.
"Furthermore, a significant downturn in supply often results in increased costs for acquisition of the materials needed to continue operating. It can also result in partial or complete shutdown of facilities lacking the resources to operate," says the Insurance Information Institute.
Fortunately for businesses there is a way to prepare for the unexpected with Contingent business Interruption (CBI) insurance, and/or supply chain insurance, which can provide your business with a firewall against losses incurred by supply chain disruptions.
"Purchasing specialty insurance policies, including contingent business interruption (CBI) insurance and supply chain insurance can also limit your exposure to loss. These types of insurance reimburse your business for lost profits and related costs caused by disruptions in your supply chain even if your company itself has not suffered any damage," said the Insurance Information Institute.
CBI Insurance Policies are Very Specific
Like almost all types of insurance, there are limits to what CBI insurance will cover for your business.
"This type of insurance is limited because it only provides coverage if the businesses you depend on are disrupted by physical property damage—for instance, if a supplier's factory is damaged by fire and ceases operations," says the insurance information institute.
CBI insurance policies will not protect businesses in some circumstances, such as when roads are shut down and employees can not make their way to work or when products cannot be distributed.
A CBI insurance policy may be written with specific supplier and customer locations covered by the policy precisely spelled out. Businesses will have to be aware that anytime they change supplies, they will need to update their CBI insurance to keep the coverage up to date.
Supply Chain Insurances Ensures Broader Coverage
While CBI insurance can be very specific, companies can seek broader coverage with supply chain insurance for interruption caused by disruptions in your supply chain.
The Insurance Information Institute says that in addition to covering disruptions caused by property damage to your suppliers' or downstream customers' businesses, supply chain insurance can covers losses caused by a wide range of events, including:
Closure of roads, bridges, or other transportation infrastructure
Financial issues, e.g., solvency, cash flow problems
Industrial accidents
Labor issues (strikes, shortages, etc.)
Natural disasters
Political upheaval, war, civil strife
Production process problems
Public health emergencies, e.g., pandemics requiring quarantine
Regulatory action
Riots or other disruptive civic action
Keep in mind that suppliers in less politically stable nations or in places with more vulnerable infrastructure may be more prone to disruption.
The Insurance Information Institute points out that it is important to think about coverage of your entire supply chain, not just the first tier.
"More insurers are moving towards offering multi-tier coverage—where the whole supply chain is insured," says the Insurance Information Institute.
Insurance is Only Part of the Solution to Mitigating Risk
While policies such as CBI insurance and supply chain insurance can play a role in protecting your business from supply chain chaos, there are other ways to limit your businesses risk.
The Insurance Information Institute suggests taking the following best practice actions to mitigate supply chain risk:
Assess your supply chain and identify risks and weaknesses
Balance supply chain logistics (e.g., just-in-time delivery) with risk management
Identify back-up suppliers and vendors
Establish contingency plans and include supply chain disruption in your business continuity plan
At Dean & Draper we understand owning and operating a business always involves a certain level of risk. The key is to integrate that risk into your overall strategy so you can properly insure your business.
It is important to consider your businesses Total Cost of Risk (TCOR) and Dean & Draper can help you do that by walking you through the following strategies:
Risk tolerance
Risk mitigation
Retained risk
Loss modeling
Non-insurance risk transfer
Insurer leverage
Contact Dean & Draper today for a free personalized risk management assessment.
Dean & Draper is a Trusted Choice insurance agency representing over 200 insurance companies. For over 36 years we have offered a trusted freedom of choice to our clients. ContactUs.
The recommendation(s), advice and contents of this material are provided for informational purposes only and do not purport to address every possible legal obligation, hazard, code violation, loss potential or exception to good practice. Dean & Draper Insurance Agency specifically disclaims any warranty or representation that acceptance of any recommendations or advice contained herein will make any premises, property or operation safe or in compliance with any law or regulation. Under no circumstances should this material or your acceptance of any recommendations or advice contained herein be construed as establishing the existence or availability of any insurance coverage with Dean & Draper Insurance Agency. By providing this information to you, Dean & Draper Insurance Agency does not assume (and specifically disclaims) any duty, undertaking or responsibility to you. The decision to accept or implement any recommendation(s) or advice contained in this material must be made by you.
©2021 Dean & Draper Insurance Agency All Rights Reserved.