Commercial Insurance
Small Business Insurance: Finding the Right Solution for Your Needs
Posted by: Dean & Draper Insurance Agency | May 9, 2022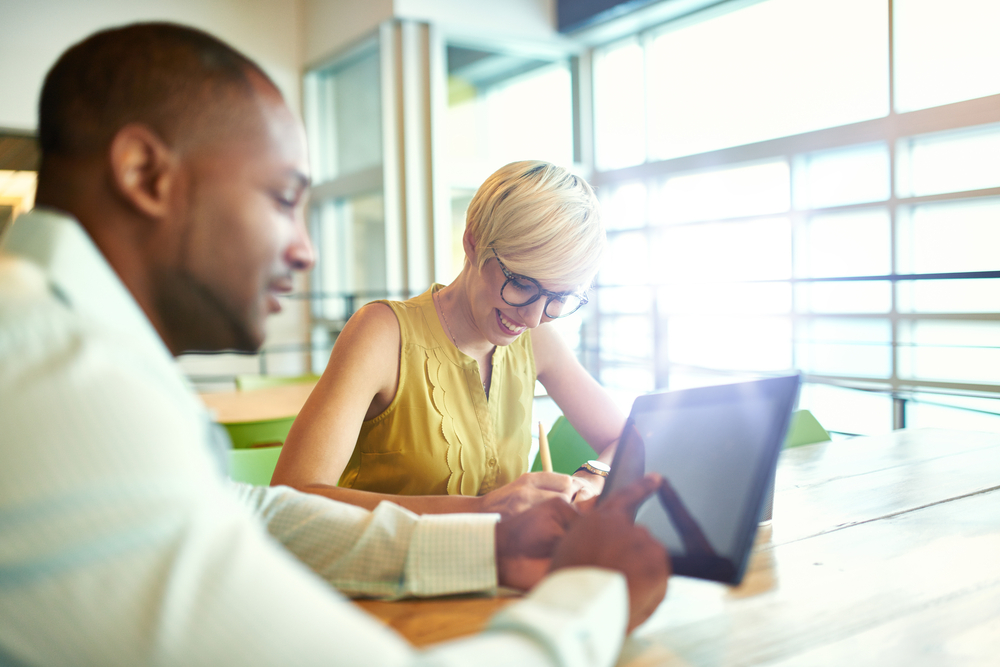 Small business does not equal small exposure as Main Street America is just as much in the crosshair of accidents, natural disasters, and lawsuits as larger companies are.
"Small businesses are the threads that hold together the American economy. Millions of entrepreneurial individuals pour their blood, sweat and tears into their little enterprises – and yet the common narrative remains that many small businesses lack appropriate insurance protection," wrote Beth Moorcraft in Insurance Business magazine.
A small business survey from 2018 found that only 28 percent of the respondents had business owner's policy (bundle of general liability insurance and commercial property insurance) and even fewer respondents had other types of common small business insurance policies such as workers compensation insurance (17 percent), business interruption insurance (6 percent), and cyber insurance (2 percent).
Small Businesses Need to Reevaluate Their Coverage
Nationwide Insurance says that "small and mid-sized companies have learned in the last several years that change now comes faster than ever. In an environment of continuing economic uncertainty, slim profit margins, and new types of business risks, companies should reevaluate the breadth, scope, and extent of their insurance coverage more often."
Small businesses looking to buy new policies or to renew their current policies are finding increased premiums even if they have not made a claim recently.
"APCIA cited a recent survey from the Council of Insurance Agents and Brokers (CIAB), which found that in Q4 2021, medium-sized businesses saw an average insurance premium increase of 10.6 percent, while small businesses experienced an average 6.3 percent increase," said Insurance Business magazine.
Factors driving commercial insurance costs include:
Inflation: Consumer Price Index is jumping 8.5 percent year-over-year and insurance claims inflation is rising even faster.
Legal System Abuse: Incurred losses for general liability have skyrocketed 57 percent since 2017
Cyber Crime: Ransomware attacks are targeting small and medium size businesses. 2020 loss ratios for standalone cyber policies increased 50+ percent.
Cyber crime targeted against small businesses does not appear to be abating anytime soon.
"Cyber criminals know that SME leaders may mistakenly think that cybersecurity services are beyond their means, which makes SMEs more vulnerable to an attack," Anthony Dolce, vice president and cyber lead for Chubb North America Financial Lines Claims, told Insurance Business magazine. "However, we are living in an age where cyberattacks are constantly evolving and threatening businesses of all sizes, but especially small to mid-size businesses. Therefore, it remains critical for companies to understand this present age and develop strong risk-mitigation strategies to lessen the impact of cyber threats."
What kind of insurance do I need for my business?
Everything business is unique and so are its insurance needs. An insurance agent can work with you to explore what solutions best fit your business's needs.
The Insurance Information Institute says that the most common policy for small businesses is the Businessowners Policy (BOP).
"The BOP combines coverage for all major property and liability insurance risks as well as many additional coverages into one package policy suitable for most small businesses," says the Insurance Information Institute. "The BOP includes business income insurance, sometimes called business interruption insurance. This compensates a business owner for income lost following a disaster. Disasters typically disrupt operations and may force a business to vacate its premises. Business income insurance also covers the extra expense that may be incurred if a business must operate out of a temporary location."
Only SMB that meet certain criteria are eligible for a BOP. Factors insurers consider when pricing premiums for BOP policies include:
Size of the premises
Required limits of liability
Type of business
Extent of offsite activity
Business location
Financial stability
Building construction
Security features
Fire hazards
Most small businesses, according to the Insurance Information Institute, need to purchase at least the following four types of insurance:
Property Insurance: Property insurance compensates a business if the property used in the business is lost or damaged as the result of various types of common perils, such as fire or theft. Property insurance covers not just a building or structure but also what insurers refer to as personal property, meaning office furnishings, inventory, raw materials, machinery, computers, and other items vital to a business's operations.
Liability Insurance: Businesses can be sued by customers who claim a defective product or error in service harmed them. Liability insurance pays damages for which the business is found liable, up to the policy limits, as well as attorneys' fees and other legal defense expenses. It also pays the medical bills of any people injured by, or on the premises of, the business.
Business Auto Insurance: A business auto policy provides coverage for autos owned by a business. The insurance pays any costs to third parties resulting from bodily injury or property damage for which the business is legally liable, up to the policy limits.
Workers Compensation Insurance: In all states but Texas an employer must have workers compensation insurance when there are more than a certain number of employees, varying from three to five, depending on the state. Workers comp insurance pays for medical care and replaces a portion of lost wages for an employee who is injured in the course of employment, regardless of who was at fault for the injury.
These are just the main types of insurance small businesses should consider carrying. Other types of insurance that small businesses need can include:
Errors and Omissions Insurance/Professional Liability: For businesses that provide services that include giving advice, making recommendations, designing things, providing physical care, or representing the needs of others.
Employment Practices Liability Insurance: Covers damages (up to policy limits) when an employer is legally liable such as violating an employee's civil or other legal rights.
Directors and Officers Liability Insurance: Protects directors and officers of corporations or not-for-profit organizations.
Key Employee Insurance: Protects from adverse financial impact of losing a key employee participation.
Umbrella Policies: Provides coverage over and above a business's other liability coverages.
Contact Dean & Draper today to find small business insurance tailored to protect your business.
Dean & Draper is a Trusted Choice insurance agency representing numerous insurance companies. For over 40 years we have offered a trusted freedom of choice to our clients. Contact Us.
The recommendation(s), advice and contents of this material are provided for informational purposes only and do not purport to address every possible legal obligation, hazard, code violation, loss potential or exception to good practice. Dean & Draper Insurance Agency specifically disclaims any warranty or representation that acceptance of any recommendations or advice contained herein will make any premises, property or operation safe or in compliance with any law or regulation. Under no circumstances should this material or your acceptance of any recommendations or advice contained herein be construed as establishing the existence or availability of any insurance coverage with Dean & Draper Insurance Agency. By providing this information to you, Dean & Draper Insurance Agency does not assume (and specifically disclaims) any duty, undertaking or responsibility to you. The decision to accept or implement any recommendation(s) or advice contained in this material must be made by you.
©2022 Dean & Draper Insurance Agency All Rights Reserved.