Supply Chain Implications
|
Construction
Construction Boom Challenges Include Labor Shortages, Supply Disruptions, Rising Costs, and Insurance Implications
Posted by: Dean & Draper Insurance Agency | November 17, 2021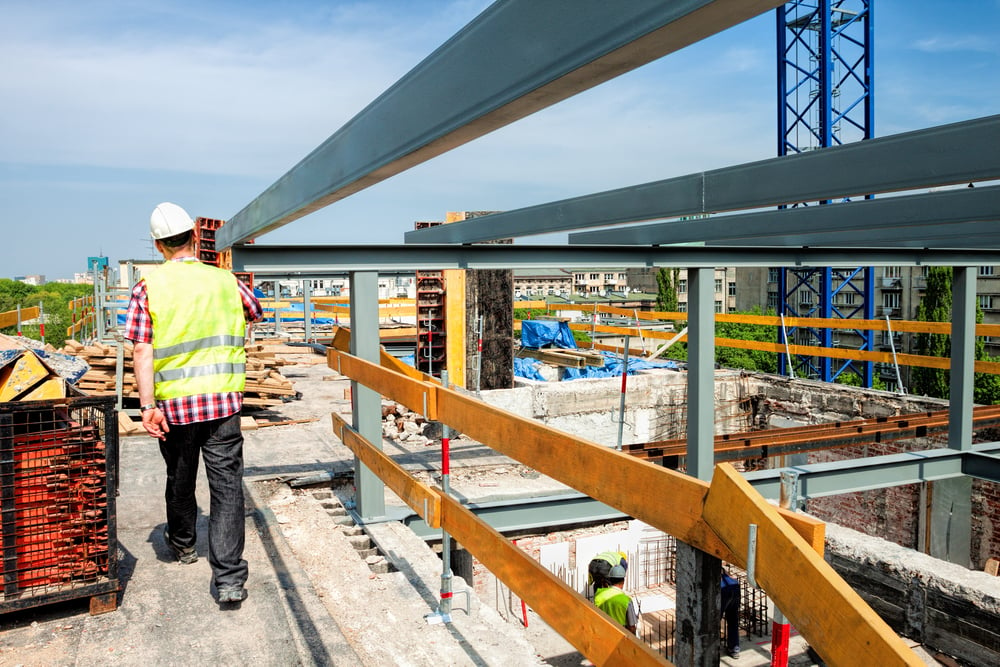 These are boom times in the U.S. construction industry with the $1.5 trillion sector rebounding from the COVID-19 pandemic with a robust 7.1 percent growth rate through the first three quarters of 2021.
The rapid growth – the U.S. Census Bureau reported on Nov. 1, 2021, that seasonally adjusted total construction was up 7.8 percent in September from a year ago and up a staggering 19 percent for residential construction – does not come without its challenges.
From Texas to Florida, the construction industry is facing labor shortages, supply chain disruptions, rising material costs, and new insurance issues all while combating the COVID-19 delta variant.
"These should be good times for the Texas construction industry," wrote Mark Dent in The Texas Monthly in September 2021. "The state's rapidly growing population and a pandemic-driven boom in housing sales has builders in high demand. But the industry is getting hammered by COVID-related supply shortages."
Labor Shortages a Hurdle for the Construction Industry
The COVID-19 pandemic sudden emergence in March 2020 exacerbated a labor shortage issue in the construction industry that had be a problem for more than a decade.
"The industry lost a million and a half workers during [the Great Recession of 2008-09]," said Robert Dietz, chief economist for the National Association of Home Builders. "It's added workers back during what was a long recovery in home construction. But we simply have not added as many workers as needed and the workforce has aged. A key challenge for the home building and non-residential construction industry is recruiting, training, and retaining workers."
The National Builders Institute (HBI) released a report on Nov. 8, 2021 that predicted that "housing inventory and affordability will continue to be weakened by the shortage of skilled construction labor."
The HBI Fall 2021 Construction Labor Market Report forecasts that 740,000 new workers will be needed annually over the next three years.
Even those areas such as Texas with the highest construction demand are not immune to labor shortages.
"Texas has three of the top five home construction markets – Dallas, Houston and Austin – and all suffer from a lack of skilled labor," Dietz said.
Rising Material Costs, Supply Disruptions Hamper Construction
Labor shortages are only one of the challenges facing the construction industry as rising material costs and supply chain disruptions also threaten projects.
In the Texas manufactured housing industry, for example, supply chain disruptions improved earlier in 2021, only to worsen in recent months, and rising overall finished prices are having trouble keeping up with rapidly rising material costs such as lumber.
"Manufactured-home prices have moved up 20 percent to 30 percent since summer 2020, but that increase occurred while material costs like lumber more than doubled," Rob Ripperda, Vice President of Operations for the Texas Manufactured Housing Association, said in a news release. "Price declines will be good for demand and affordability, but uncertainty in supply chains remains a risk."
Wesley Miller, research associate with the Texas Real Estate Research Center at Texas A&M University, told the Community Impact newspapers that "we expect the number of supply chain disruptions to not only accelerate but worsen within the next six months now."
A New Way to Look at Construction Risks
The past 18 months has changed almost everything, especially when it comes to risk and insurance in the construction industry.
Metal Construction News asked contractors and architects in their June 2021 "post-pandemic survey" about possible clauses that might be added in future contracts and found that:
36 percent said the addition of defense and insurance obligations for failure to follow public health related protocols
57.9 percent said the inclusion of pandemic and public health crises into the list of force majeure events
64 percent said clauses that allow extensions of time or additional money if a jobs site is shut down due to health-related concerns
55.1 percent said payment clauses that account for payment of retainage and other amounts owed when a project is shut down for a long period by order of government entity or owner.
Construction Insurance Implications Abound
The Insurance Journal magazine in September 2021 looked at how COVID-19 has impacted contractors and the construction industry and found eight insurance implications including:
Delay of Projects: Insurance policies typically are project-based with specific end dates. Contractors need to negotiate with insurance carriers to extend coverage or purchase new coverage when projects are not completed by the coverage end-date. Contractors also need to protect themselves from delay of project penalty clauses built into contracts.
Labor Shortages: One of the byproducts of the current labor shortages is rising worker wages and businesses need to adjust their workers' compensation cost accordingly.
Supply Chain Delays: Even when contractors have enough workers, they may face delays due to supply chain disruptions.
Increased Material Costs: Escalation clauses have never been more crucial as almost every material in the construction industry has risen in price over the past 18 months. Insurance coverage should be increased to account for these rising costs.
Tightening Insurance Markets: Many insurance carriers are tightening their coverage of the construction industry making it difficult for contractors to maintain or acquire new builder risk policies.
Technology Changes: As the construction industry embraces digital technologies, cyber liability insurance should be considered to minimize data and security breaches.
Additional Safeguards: Additional safeguards put in place since the pandemic started by local, state, and federal jurisdictions have insurance implications.
Additional Insurance Implications: Contractors should look for changes in insurance policies moving forward such as exclusions for pandemic-related incidents that will need to be purchased by special endorsements.
Dean & Draper, one of the largest contractor insurance providers in the Southwest, can help you answer any questions you have about construction risk management.
Contact Dean & Draper today to find out how we can help cover the entire construction life cycle while providing increased protection for your business.
Dean & Draper is a Trusted Choice insurance agency representing over 200 insurance companies. For over 36 years we have offered a trusted freedom of choice to our clients. ContactUs.
The recommendation(s), advice and contents of this material are provided for informational purposes only and do not purport to address every possible legal obligation, hazard, code violation, loss potential or exception to good practice. Dean & Draper Insurance Agency specifically disclaims any warranty or representation that acceptance of any recommendations or advice contained herein will make any premises, property or operation safe or in compliance with any law or regulation. Under no circumstances should this material or your acceptance of any recommendations or advice contained herein be construed as establishing the existence or availability of any insurance coverage with Dean & Draper Insurance Agency. By providing this information to you, Dean & Draper Insurance Agency does not assume (and specifically disclaims) any duty, undertaking or responsibility to you. The decision to accept or implement any recommendation(s) or advice contained in this material must be made by you.
©2021 Dean & Draper Insurance Agency All Rights Reserved.