Storm And Weather Topics
Extreme Weather Leads to Near Record Catastrophic Losses in U.S.
Posted by: Dean & Draper Insurance Agency | February 15, 2022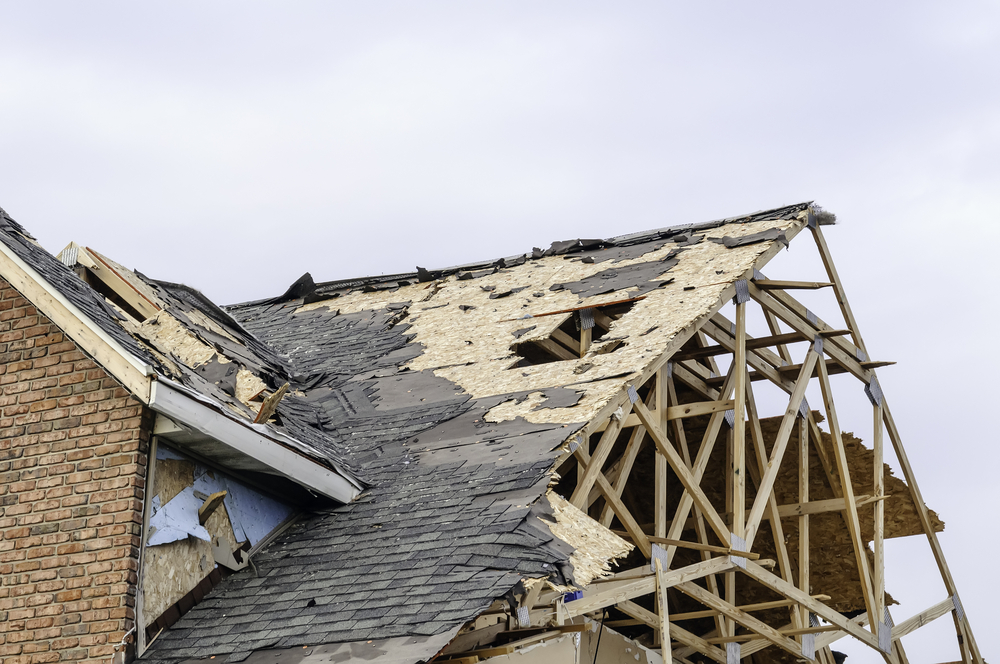 Extreme weather across the United States in 2021 lead to another year of near-record insured property losses from natural catastrophes.
Led by Hurricane Ida, the second costliest natural catastrophe in U.S. history at $36 billion and the February 2021 Polar Vortex which led to the historic Texas winter storm racked up $15 billion in insured losses, there were $92 billion total estimated in insured property losses – second all-time only to 2017 which saw $144.2 billion.
According to the Insurance Information Institute, the U.S. has now had back-to-back near-record catastrophic years with a two-year total of nearly $177 billion in estimated insured property losses.
What are "Catastrophic Losses" in the Insurance Industry?
The U.S., according to the National Centers for Environmental Information, has sustained 310 weather and climate disasters since 1980 where overall damages/costs reached or exceeded $1 billion (including inflation adjustment to 2021).
The total cost of the 310 events exceeds $2.155 trillion and each of the individual events would likely be deemed a catastrophe as defined by the insurance industry.
"The term "catastrophe" in the property insurance industry denotes a natural or man-made disaster that is unusually severe. An event is designated a catastrophe by the industry when claims are expected to reach a certain dollar threshold, currently set at $25 million, and more than a certain number of policyholders and insurance companies are affected," says the Insurance Information Institute.
Tornadoes, Hurricanes Do the Most Damage in U.S.
Over a 20-year period in the United States (1997 to 2016), events that included the most total catastrophe insurance losses (adjusted for inflation) included:
Tornadoes (including other wind, hail and flood losses associated with tornadoes) 39.9 percent
Hurricanes and tropical storms 38.2 percent
Other wind, hail, and flood events 7.1 percent
Winter storms 6.7 percent
Terrorism 5.9 percent
Fires including wildland fires 2.0 percent
Civil disorder, water damage, and utility service disruption combined 0.2 percent
"Disaster losses along the coast are likely to escalate in the coming years, in part because of huge increases in development. One catastrophe modeling company predicts that catastrophe losses will double every decade or so due to growing residential and commercial density and more expensive buildings," reported the Insurance Information Institute.
Costlier Natural Catastrophes on the Rise in Recent Years
The economic damage done by natural catastrophes is on the rise in recent years in the U.S. with 8 of the 10 costliest storms occurring since 2008.
Even more eye-opening is that 4 of the 6 costliest natural catastrophes happening since 2017 – the year that saw three hurricanes combine to wreak nearly $100 billion in damage.
Here are the top 10 costliest natural catastrophes in United States history (inflation adjusted):
2005 Hurricane Katrina $89.68 billion
2021 Hurricane Ida $36 billion
2012 Hurricane Sandy $35.14 billion
2017 Hurricane Harvey $33.11 billion
2017 Hurricane Irma $33 billion
2017 Hurricane Maria $32.4 billion
1992 Hurricane Andrew $30.77 billion
1994 Northridge Earthquake $28.36 billion
2008 Hurricane Ike $22.54 billion
2012 Drought loss $17.21 billion
2021 Deadly Catastrophes: From Winter Storms to Hurricanes
In 2021 there were 20 severe weather events, according to the National Centers for Environmental Information, with losses exceeding $1 billion in the U.S.
"What really made 2021 stand out was the diversity of disasters," said Adam B. Smith in an article for Climate.gov. "2021 was also unusually deadly, in that the 20 events of 2021 caused at least 688 direct or indirect fatalities – the most disaster-related fatalities for the continuous U.S. since 2011 and more than double last year's number of 262."
These events included:
11 severe storm events including tornado outbreaks
4 tropical cyclone events (Elsa, Fred, Ida and Nicholas)
2 flooding events (California and Louisiana)
1 winter storm event (across deep south and Texas)
1 drought event (summer and fall across western U.S.)
1 wildfire event (combined impacts of wildfires across Arizona, California, Colorado, Idaho, Montana, Oregon, and Washington)
The 20 events were more than double the 1980 to 2021 annual average of 7.4 events and over the last five years there has been an average of 17.2 severe weather events per year.
"It is concerning that 2021 was another year in a series of years where we had a high frequency, a high cost, and large diversity of extreme events that affect people's lives and livelihoods—concerning because it hints that the extremely high activity of recent years is becoming the new normal," wrote Smith.
Here is a look at 2021 natural catastrophes in the U.S. as they unfolded:
Jan. 24-29 California Flooding and Severe Weather
Feb. 10-19 Northwest, Central, Eastern Winter Storm and Cold Wave
March 24-25 Southeast Tornadoes and Severe Weather
March 27-28 Eastern Severe Weather
April 12-15 Texas Hailstorms
April 27-28 Texas and Oklahoma Severe Weather
May 2-4 Southern Tornadoes and Southeast Severe Weather
May 17-18 Louisiana Flooding
June 17-18 Ohio Valley Hailstorms
June 24-26 Central Severe Weather
July 7-9 Tropical Storm Elsa
July 8-11 Central Severe Weather
Aug. 10-13 North Central Severe Weather
Aug. 16-18 Tropical Storm Fred
Aug. 29-Sept. 1 Hurricane Ida
Sept. 14-18 Hurricane Nicholas
Dec. 10 Southeast, Central Tornado Outbreak
Dec. 15 Midwest Derecho and Tornado Outbreak
2021 also included two severe weather events that stretched over multiple months including Western Wildfires and Western Drought and Heat Wave.
There was no reprieve from the catastrophes as the calendar approached 2022.
"these U.S. disasters also went late into the year, as December produced the Southeast, Central Tornado Outbreak (December 10); the Midwest Derecho and Tornado Outbreak (December 15); and the Marshall Fire in Boulder County, Colorado, on December 30," wrote Smith.
Contact Dean and Draper today to find out if you have the right insurance to mitigate the risks of natural catastrophes.
Dean & Draper is a Trusted Choice insurance agency representing over 200 insurance companies. For over 40 years we have offered a trusted freedom of choice to our clients. Contact Us.
The recommendation(s), advice and contents of this material are provided for informational purposes only and do not purport to address every possible legal obligation, hazard, code violation, loss potential or exception to good practice. Dean & Draper Insurance Agency specifically disclaims any warranty or representation that acceptance of any recommendations or advice contained herein will make any premises, property or operation safe or in compliance with any law or regulation. Under no circumstances should this material or your acceptance of any recommendations or advice contained herein be construed as establishing the existence or availability of any insurance coverage with Dean & Draper Insurance Agency. By providing this information to you, Dean & Draper Insurance Agency does not assume (and specifically disclaims) any duty, undertaking or responsibility to you. The decision to accept or implement any recommendation(s) or advice contained in this material must be made by you.
©2022 Dean & Draper Insurance Agency All Rights Reserved.