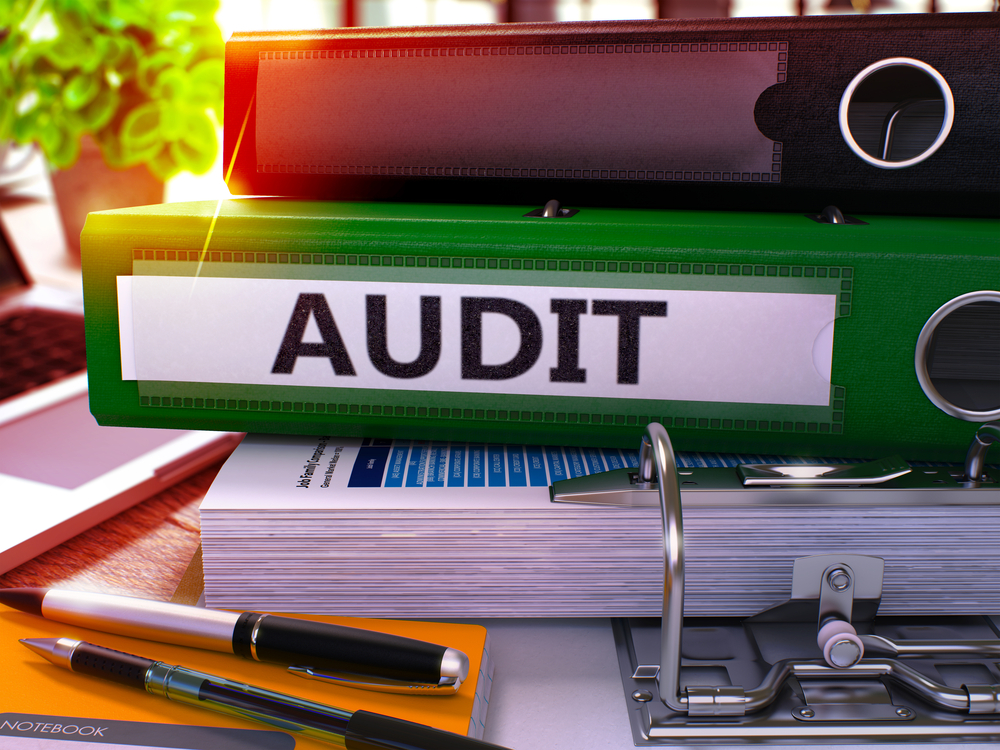 There is something about the word "audit" that makes some people get a pit in their stomach and sweat on their brow.
An IRS tax audit, for example, keeps a lot of small business owners up late at night with Indiana senator Todd Young estimating that auditing of small businesses could rise 50 percent in the coming years.
All audits, however, do not need to leave you feeling like a character from "Meet the Parents" being hooked up to a lie detector by Robert De Nero.
In fact, auditing your insurance needs for your business on a yearly basis is a wise step to make sure you have the proper coverage for the coming year.
Some Insurance Companies Will Call for an Audit
In some cases, your insurance company will call for an annual audit – either written, online or in-person.
"The word "audit" may sound stressful, but don't panic. At the beginning of the year, you pay a certain amount for general liability coverage. If you're asked to go through an audit at the end of the year, an auditor from The Hartford reviews your business's payroll and other documents to determine if the premium you paid was accurate," says The Hartford.
Insurance companies may perform an audit at the end of the year for:
General liability insurance
Workers' compensation insurance
Commercial property insurance
"If you're notified of an insurance audit, it's important to send your insurance company any documents or information they ask for. Completing a general liability insurance audit, or any type of insurance audit, ensures you're paying for and getting the right amount for coverage," says The Hartford.
The National Association for the Work Truck Industry (NTEA) explains the audit process to its members this way: "General liability policies are written at the beginning of the term with an estimate from you or either sales or payroll, depending on how your operations are classified. Of course, there is no way to know what your sales or payrolls will be for the coming year."
In an insurance company audit, you could get a bill for an additional premium owed or a check for a return of premium, though some policies are auditable "upward" only, which means no return on overpayment.
"When you receive the final audit, after all calculations are made, you should end up with a form that basically says, "This is what you paid, and this is what you should have paid." In a perfect world, this would result in a credit back to you each year. Unfortunately, it usually ends up as a bill for an additional premium," concludes the
Why You Need to Examine Your Insurance Needs Yearly
Even if your insurance carrier does not call for an official audit, you should examine your business insurance needs each year as changes are always taking place that can affect your coverage.
Everything from adding more employees to increasing your business square footage workspace to increased contracts in the coming year can call for an adjustment in your insurance.
Much like an official insurance audit, you will want to examine the following:
Your business gross sales and projections for the coming year
Number of employees and independent contractors and their job duties
Changes experienced or expected from the current year
By auditing your own insurance needs, you are looking at three true outcomes that take a page out of Goldilocks and the Three Bears:
The insurance premium you are paying is too high as you have had changes that lower your coverage needs.
The insurance premium you are paying is too low as you have had changes that raise your coverage needs.
The insurance premium you are paying is just right!
Types of Insurance to Audit and Documents Needed
There are many types of business insurance that you need to audit for changes.
The main types of business insurance to examine yearly are:
Property insurance
General liability insurance
Worker's compensation
Commercial auto insurance
Business owner's policy (BOP) which can offer baseline coverage for property insurance and liability protection
Other less common types of business insurance you carry that need to be reviewed:
Errors and omission insurance
Employment practices liability insurance
Commercial umbrella coverage
Cyber protection insurance
Group health insurance
Health benefits accounts (HSAs)
To start your own insurance audit, you will need at a minimum the following on hand:
Payroll and sales reports
Tax documents
Subcontractor or independent contractor documents
Certificates of insurance
All current insurance premium and coverage documents
"Just like an annual checkup for your health, vehicle, or HVAC, a review of your business insurance policy is necessary at least once a year," says the law of Hawash, Cicack & Gaston LLP. "Changes can happen with your business, which equates to no longer applicable coverages. While it would be ideal for making changes to your policy as these business changes occur, it can sometimes slip a business owner's mind as there are so many other tasks at hand. By reviewing your business insurance policy annually, you'll prevent any potential gaps in coverage."
Dive Deeper into Payroll, Gross Sales, and Subcontractors
When auditing your business insurance needs, payroll, gross sales, and subcontractors can be key to coverage and premiums.
Here is a deeper dive into all three:
Payroll: Typically, payroll premium bases are used for commercial general liability policies and workers' compensation. Examine your payroll for changes in the following areas:
o Hourly and salaried payroll
o Bonuses
o Holiday pay
o Sick pay
o Vacation pay
o Commissions
o Piece work
o Profit sharing
o Meals and housing provided for employees
o Allowances provided for tools
o Expense allowances not based on receipts
o Amounts used to reduce taxable wages such as cafeteria plans
o Deferred compensation plans
Gross Sales: Gross sales premium bases can be used for commercial general liability and liquor liability policies. Examine your gross sales for changes in the following:
o Total amounts charged for all goods and products sold
o Total amounts charged for all services performed
o Cash discounts
o Do not include sales tax, returns, and allowances when examining your gross sales
Subcontractors: Remember that you must obtain workers' compensation and general liability certificates of insurance for all subcontractors hired. Insurance companies can treat subcontractors with certificates of insurance as employees, raising your premium. The premium for uninsured subcontractors can be substantial so business owners should obtain proof of insurance from their subcontractors.
Calling Upon Your Insurance Advisor to Review Needs
Business owners should utilize their insurance broker or independent insurance agent to help determine their annual coverage needs.
"As your organizational needs evolve over time, it's a good business practice to consider whether there are other carriers that can offer reduced premiums or expanded coverage better suited to your requirements as you grow, move or expand your offerings," says PropertyCasualty360. "The experience of your insurance advisor can be invaluable."
A good insurance broker, according to PropertyCasualty360, will be able to help you with your yearly review by:
Staying ahead of market conditions, insurers, and coverages
Update your program needs
Review outstanding claims
Adjust for changes in insured operations
Anticipating and planning for change is a fundamental part of business and your insurance needs are no different.
Contact Dean & Draper today for help in auditing your nationwide business and personal insurance needs for the coming year.