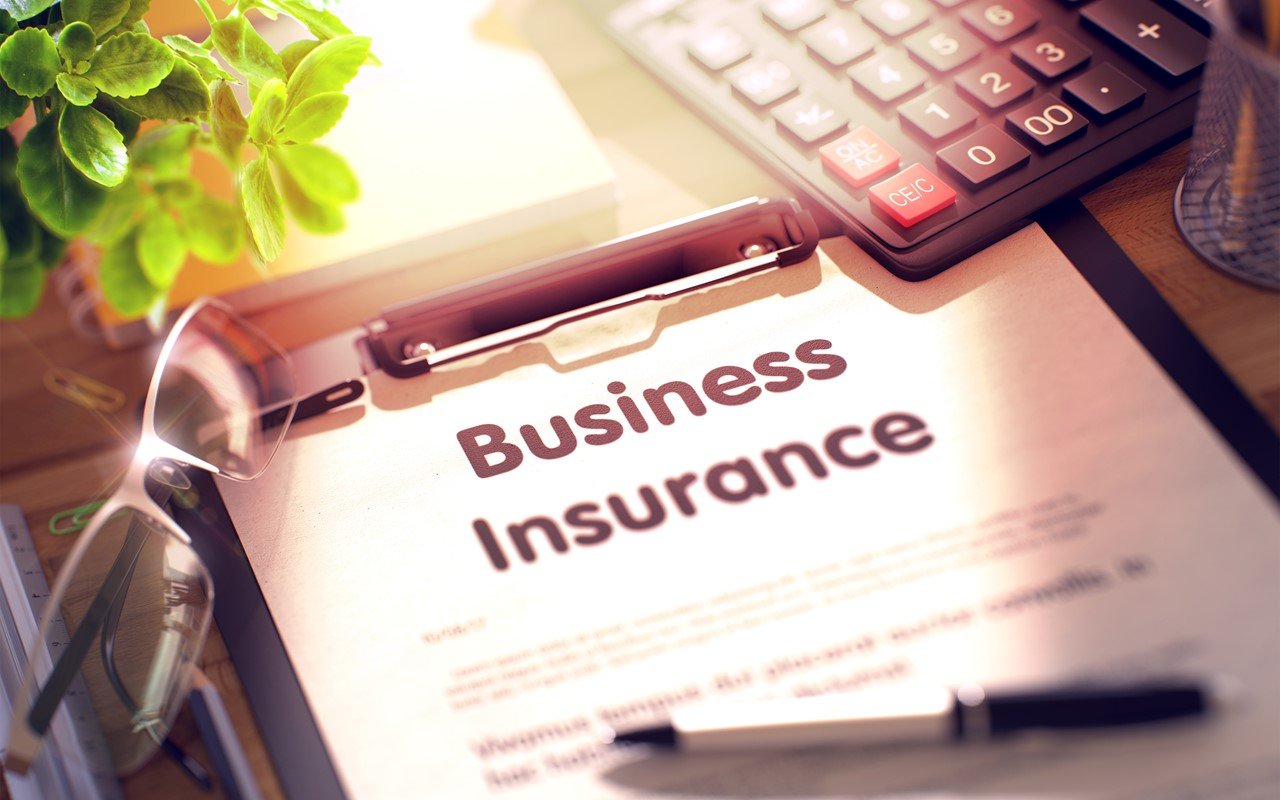 Many business owners are natural risk takers, but forgoing business insurance is a risky business move that could lead to ruin.
"Businesses need business insurance because it helps cover the costs associated with property damage and liability claims," says The Hartford. "Without business insurance, business owners may have to pay out-of-pocket for costly damages and legal claims against their company. Depending on the incident, this could be a financially devastating scenario for business owners."
If you run a business for any amount of time, then you understand the need to "expect the unexpected" and that is where business insurance comes into play.
"Business insurance protects you from the unexpected costs of running a business. Accidents, natural disasters, and lawsuits could run you out of business if you're not protected with the right insurance," says the U.S. Small Business Administration (SBA).
Remember that the structure of your business, alone, is not enough to weather unforeseen problems.
"The protections you get from choosing a business structure like a limited liability company (LLC) or a corporation typically only protect your personal property from lawsuits, and even that protection is limited," says the SBA. "Business insurance can fill in the gaps to make sure both your personal assets and your business assets are fully protected from unexpected catastrophes
Top 10 Reasons You Need Business Insurance
If you are the type of business owner who really likes to gamble – say, on vacation, you are that person jumping over the railing at the Grand Canyon to get the perfect selfie on a precarious ledge! – and still are not convinced on the need of business insurance, here are 10 reasons to have it, courtesy of The Hartford:
It's the Law! Most states require small business insurance with 49 states (Texas is the exception) requiring employers to carry workers compensation insurance. Noncompliance could really cost your business with California's penalties set at twice the amount you would have paid in workers compensation premium or $1,500 per employee, whichever is higher.
It Protects Your Employees: That workers compensation can protect your employees when they suffer work-related illnesses or injuries. Benefits can include:
Medical Care
Missed Wages (such as temporary income benefits, impairment income benefits, supplemental income benefits and lifetime income benefits)
Death and Funeral Benefits
It Protects Your Customers: A Business Owner's Policy (BOP), which combines business property and business liability coverage into one policy, can help cover your customers from:
Bodily Injury
Property Damage
Personal and Advertising Injury
Product Liability

Business insurance can also include data breach insurance which can help protect your customers when a security breach occurs, paying for such things as:
Identity Protection Solutions
Legal Fees
Liability
Public Relations
It Provides Credibility for Your Business: We have all had experiences with businesses that do not seem to play by the rules or operate in a "fly by night" manner. They most likely are not covered by business insurance. Having business insurance tells your employees, customers, and the public that you have a legitimate business and care about its future.
It May Be Required by a Contract: Business insurance is all about protecting assets, and many contracts will require a business to have proof of certain types of insurance before entering into an agreement with them.
It Can Help You Recruit and Retain Top Talent: Compensation is only one aspect that can recruit and retain top talent. Many employees will factor into the benefits your business offers, such as life and health insurance, into their decision to join your company.
It Protects Your Management: Coverage for owners, CEOs, and other key personnel can be added to your business insurance policy to help protect them from costly lawsuits.
It Protects You Against Mother Nature: Natural disasters occur all the time and can be devastating to your business. Insurance can help protect your business from:
Fires
Hurricanes
Flooding
Tornadoes
Lightning
Earthquakes

Heck, you can even get volcano coverage if you operate your business near one of the

169 active volcanoes in the U.S

.
It Protects You Against Lawsuits: We live in litigious times and business insurance can help you cover the costs associated with legal fees and judgements when your business is sued.
It Will Help You Sleep Better at Night: What price can business owners put on your piece of mind? Business owners will allow them to focus and concentrate on the important aspect of managing and growing their business without worrying about their exposure from being uninsured or underinsured.
Types of Business Insurance Coverage Policies
Now that you understand the need for business insurance and have been talked down off that risk-taking ledge (seriously, NPR reported that in the last decade, hundreds of died in selfie-related deaths!) lets look at the types of business insurance coverage policies you can opt for:
Business Owner's Policy (BOP): Some business owners opt for a business owner's policy or BOP that combines business property, business liability, and business income insurance into one comprehensive policy.
Commercial Property Insurance: Business property insurance would compensate your business if the property used is lost or damaged as a result of fire, theft, or other perils as spelled out in the policy. In addition to structures, commercial property insurance can also help cover office furnishings, inventory, raw materials, machinery, computers, and other equipment vital to your operations.
General Liability Insurance: Also called commercial liability insurance, this type of policy will help you cover the costs of liability claims made against your business or enterprise. Slips, trips, and falls on your property and/or while doing business with your company can become very costly when lawsuits are brought.
Business Income Insurance: When your business cannot operate due to a covered loss, business income insurance will help you replace lost income. While commercial property insurance can help you replace a structure and items damaged by fire, for example, business income insurance would be needed to help pay employees and vendors while the repairs were being made and your operations were idle.
Workers' Compensation and Unemployment Insurance: Workers' comp helps cover your employees when they are injured or ill at work. Unemployment insurance provides benefits to your workers when they are displaced from their jobs through no fault of their own.
Business Auto Insurance: These policies provide coverage for autos owned by your business. The insurance pays any costs to third parties resulting from bodily injury or property damage for which your business is legally liable (up to policy limits).
"There is a wide variety of business insurance coverages available to business owners, so they can tailor their insurance protection to address the specific risks facing their business. When choosing coverages for your business, think about the important aspects of your operation that need protection," says The Hartford.
These could include:
The type of work you do
Your physical premises
Property and equipment
Intellectual property
Employees and customers
Every business is unique, so contact Dean & Draper today for help in designing an insurance plan that addresses your specific industry and needs.
Dean & Draper is a Trusted Choice insurance agency representing numerous insurance companies. For over 40 years we have offered a trusted freedom of choice to our clients. Contact Dean & Draper today.
The recommendation(s), advice and contents of this material are provided for informational purposes only and do not purport to address every possible legal obligation, hazard, code violation, loss potential or exception to good practice. Dean & Draper Insurance Agency specifically disclaims any warranty or representation that acceptance of any recommendations or advice contained herein will make any premises, property or operation safe or in compliance with any law or regulation. Under no circumstances should this material or your acceptance of any recommendations or advice contained herein be construed as establishing the existence or availability of any insurance coverage with Dean & Draper Insurance Agency. By providing this information to you, Dean & Draper Insurance Agency does not assume (and specifically disclaims) any duty, undertaking or responsibility to you. The decision to accept or implement any recommendation(s) or advice contained in this material must be made by you.
©2022 Dean & Draper Insurance Agency All Rights Reserved.