D&D News
Considering Unique Insurance Coverages to Protect Your Business
Posted by: Communications Team | December 6, 2021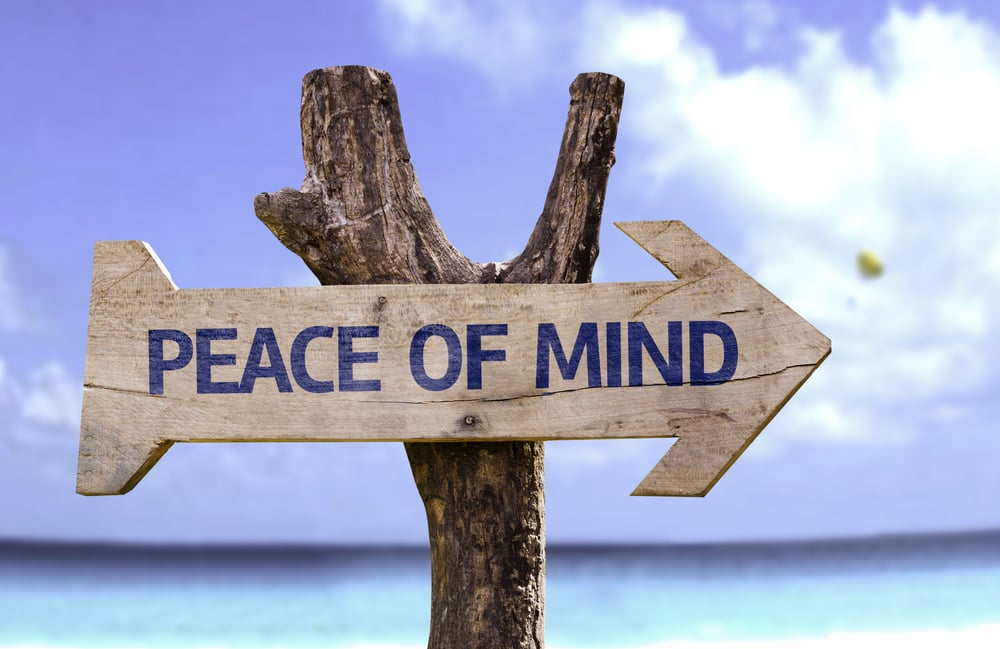 Business owners today can probably relate to iconic 80s movie character Ferris Bueller who said "life moves pretty fast. If you don't stop and look around once in a while, you could miss it."
Forget fast, life has been moving at a positively supersonic pace recently with businesses challenged with everything from pandemics to extreme weather events to to economic pitfalls such as supply chain issues and escalating inflation.
If we have learned anything, it is that "business as usual" does not apply in most situations and that certainly goes for commercial insurance.
Beyond of the Basics of Property, Liability & Workers' Comp
Most business owners are versed in the basics of commercial insurance with the need for property, liability (general and professional), and workers' compensation insurance but that often can fall short of protecting your business.
There are also unique coverages for every business situation and industry with many businesses, for example, now opting for business interruption insurance.
"Most people would never consider opening a business without first purchasing property insurance to cover the cost to repair or replace a building or equipment that's been damaged due to a covered peril. But too many business owners fail to think about how they would keep their business afloat if they were forced to temporarily close," says the Insurance Information Institute.
As for weather, many businesses are opting for additional coverage such as earthquake insurance or flood insurance to cover losses .
Weather events can be catastrophic for businesses and the insurance industry with the December storm that spawned tornadoes across Kentucky and other states could cause up to $5 billion in insured losses.
Risk Management Can Address Everything from Marine Pollution to Employee Kidnapping
There is no shortage of unique insurance coverage for your business with almost everything possible from protecting crops from hail damage, protecting vessels from marine pollution charges, to protecting your business from product recalls and tampering cases.
While not every business will have a need for kidnap and ransom (K&R) insurance, it is nice to know that it is available and with coverages including:
Kidnap and ransom—in which employees are seized and held captive until ransom is paid.
Extortion—illegal demands for payment to prevent harm to employees, damage to property, theft of trade secrets or similar action.
Illegal detention—when employees are illegally held by rogue law enforcement or government officials.
Hijacking—when employees are held against their will aboard planes, ships or other vehicles.
Insurance for Manufacturing: Product Recall, Tampering and Contamination Protection
A far more likely scenario than your company ever needing Liam Neeson to swoop in and rescue an employee taken hostage is that your product is involved in a government recall, tampering or contamination situation.
"As you weigh the option of purchasing product liability coverage, it's worth considering the ways in which your company could be found at fault for damages resulting from the use of your product. You might think that your product—or your role in a product's "stream of commerce"—is at little risk of causing damage, but you may be exposed to a range of less visible risks," says the Insurance Information Institute.
With recalls on the rise around the world, product recall insurance will help you cover a wide range of costs, according to the Insurance Information Institute:
Advertising and promotional costs to launch the recall
Shipping costs to collect recalled products
Product destruction and disposal costs
Product replacement, repair, and distribution costs
Fees to wholesalers, distributors, and retailers
Business interruption costs
Reputation repair and management costs
Separate insurance for product containment could provide coverage for the following, according to the Insurance Information Institute:
Recall costs, including laboratory analysis and product transportation
Announcement costs, such as radio, television, and Internet placements
Third-party recall expenses
Loss of gross profits, typically up to 18 months
Rehabilitation expenses
The value of contaminated products
Crisis response and consulting expenses, including public relations and recall consultants
Increased cost of operations
Extortion costs
Unique Insurance Coverage Pays Off
The hope is that most of the specialty insurance coverage you have is never actually needed.
Lottery Winners insurance – yes, that is a real thing that can protect your business if a group of your employees hit the jackpot, become mega-rich and quit overnight – is nice to have as protection but you would much rather keep your current workforce in place.
Even the rarest insurance can pay off as the travel firm that had a "injury by falling coconut insurance" in place found out when a customer in Sri Lanka was hit … you guessed it … on the head by a falling coconut!
Contact Dean & Draper today to let our professionals help you tailor a unique insurance solution that fits your business needs.
Dean & Draper is a Trusted Choice insurance agency representing over 200 insurance companies. For over 36 years we have offered a trusted freedom of choice to our clients. ContactUs.
The recommendation(s), advice and contents of this material are provided for informational purposes only and do not purport to address every possible legal obligation, hazard, code violation, loss potential or exception to good practice. Dean & Draper Insurance Agency specifically disclaims any warranty or representation that acceptance of any recommendations or advice contained herein will make any premises, property or operation safe or in compliance with any law or regulation. Under no circumstances should this material or your acceptance of any recommendations or advice contained herein be construed as establishing the existence or availability of any insurance coverage with Dean & Draper Insurance Agency. By providing this information to you, Dean & Draper Insurance Agency does not assume (and specifically disclaims) any duty, undertaking or responsibility to you. The decision to accept or implement any recommendation(s) or advice contained in this material must be made by you.
©2021 Dean & Draper Insurance Agency All Rights Reserved.