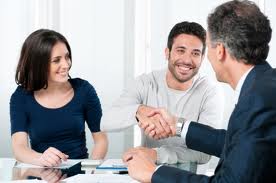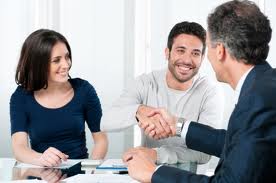 Are you in job search mode or thinking about getting a better job as one of your New Year's Resolutions? According to usa.gov, you just listed resolution #5 in the most popular list. 2015 can be a great time to job hunt, depending on where you live. According to the National Association for Business Economics, nonfarm employment will grow by nearly 220,000 jobs per month while unemployment will fall to 5.4 percent by the fourth quarter. For the original NABE study, click here.
We've always known that Texas is a great place to live and work. In a new study, 2015 Best and Worst Cities to Find a Job, Wallethub looked at the top 150 most populated cities in the U.S. The great news is that 16 Texas cities are listed in that top 150 in the country. So, here's the list of the best places in Texas to look for a job. Want to see both the good and the bad? Click here to view the complete study.
Top Texas Cities for Job Hunting
Ready for the countdown?
| | |
| --- | --- |
| Rank | City |
| 133 | Brownsville |
| 117 | El Paso |
| 94 | Laredo |
| 78 | San Antonio |
| 57 | Corpus Christi |
| 47 | Amarillo |
| 46 | Houston |
| 45 | Lubbock |
| 40 | Garland |
| 37 | Austin |
| 30 | Grand Prairie |
| 29 | Arlington |
| 26 | Dallas |
| 16 | Fort Worth |
| 12 | Irving |
| 10 | Plano |
Notable Texas Rankings
Lowest Unemployment Rate for High School Graduates
1. Laredo
2. Corpus Christi
4. Amarillo and Sioux Falls, SD tied for #4.
Lowest Unemployment Rate for Bachelor Degree of Higher
2. Lubbock 2
3. Laredo; Oklahoma City, OK; and Peoria, AZ tied for #3.
Highest Median Annual Income (Adjusted for Cost of Living)
Plano
Highest Housing Affordability
Corpus Christi

Plano
And One Negative
Only one city in Texas appeared in the lists on the down side of this study. In the "Lowest Monthly Median Starting Salary", Laredo come in at #148.
Methodology
To find the best and worst job markets in the U.S., WalletHub analyzed the 150 most populated cities across two key dimensions, namely "Job Market" and "Socioeconomic Environment." We assigned a heavier weight to the former as these factors most heavily influence a job seeker's decision in terms of relocation for employment. We then identified 16 metrics that are relevant to those dimensions. To see the data set and the corresponding weight for each metric click here.
What Does Job Hunting Have to Do With Insurance?
Glad you asked. Any time you are in transition – job transition, retirement, having a child, getting a divorce, or the death of a spouse – is a good time to review your coverage. While it may not be at the top of your "To Do" list, we believe that taking about an hour to talk with us will be very valuable to you and your peace of mind. We are only a phone call away.
Dean & Draper is a Trusted Choice insurance agency representing over 200 insurance companies. For over 35 years we have offered a trusted freedom of choice to our clients. Contact us.