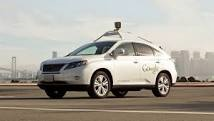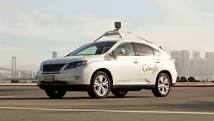 The idea of leaving the driving to the car is becoming reality. Major car manufacturers Volkswagen, Mercedes, and Diamler are currently testing prototypes for both cars and trucks. Even Google is jumping in with their version of an autonomous car. The technology used in driverless cars is available today and is projected to be an $87 billion business by 2030.
The way ahead is fraught with challenges. For instance, if the automakers "take the wheel" are they liable for accidents? Will the responsibility for insurance shift from the car owner to the manufacturer?
With the explosion of devious and talented hackers around the world, visions of these autonomous vehicles being hijacked, used in kidnapping, and even as a motorized weapon are dancing in the heads of security forces worldwide.
In a Bloomberg article published last Thursday, September 4, 2014, Alexa Liautaud examines some of these challenges.
"A red VW Golf jerks back and forth as it maneuvers into a parking space in the English spa town of Cheltenham. The halting efforts resemble those of a new driver, and in a sense they are -- just not from the person sitting at the wheel.
The car itself is navigating into the spot, which it manages without a scratch. The man in the driver's seat, who has his hands resting leisurely on his lap except for the occasional gear change, is a mere onlooker in this demonstration of the latest automated-car technology.
While the idea of robo-cars whisking us off to our destinations may sound like science fiction, the technology exists and is largely ready for the real world. What's harder to determine is the risk associated with the emergence of these vehicles." Read more...
Yes, we're living in interesting times. Our first blog about driverless cars was posted on February 9, 2014. In the past seven months, we've seen increasing articles and news stories about the technology, benefits, and downsides of autonomous vehicles. At Dean & Draper, we're focused on providing you with the insurance coverage you need when you need it – no matter what you choose to drive.
Dean & Draper is a Trusted Choice insurance agency representing over 200 insurance companies. For over 34 years we have offered a trusted freedom of choice to our clients. Contact Us.