Misc
13 Last Minute (But Still Amazing) Mother's Day Ideas
Posted by: Christi Stevens | May 11, 2017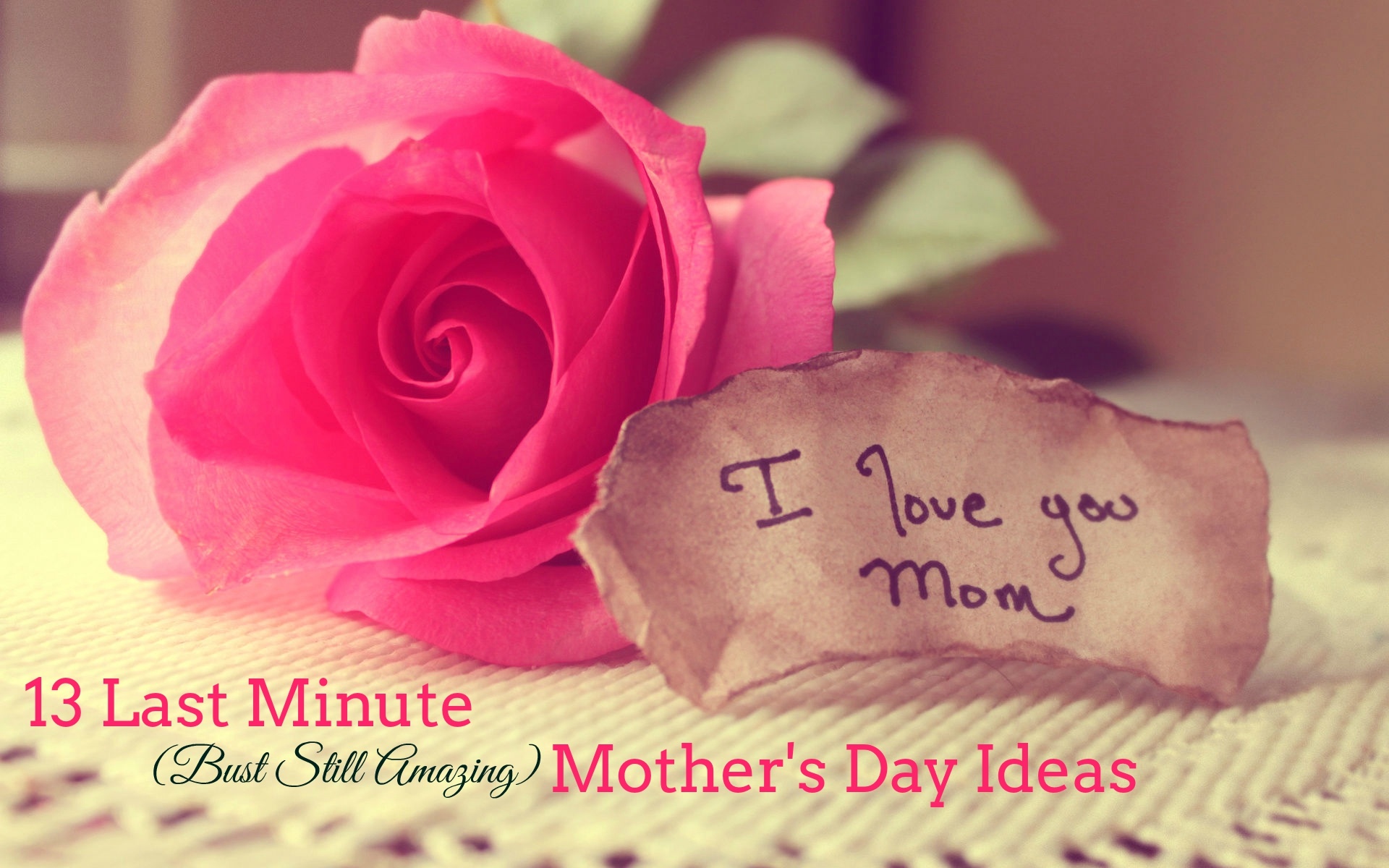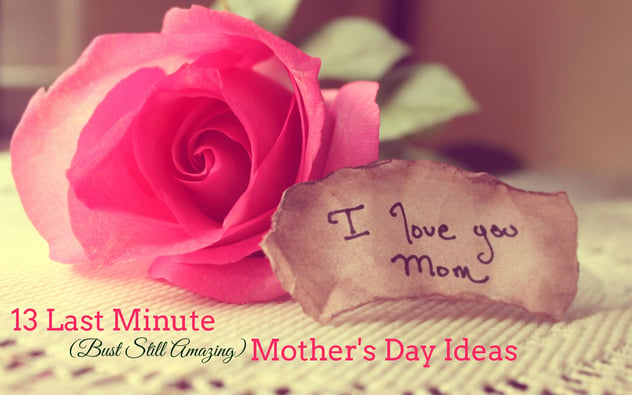 Do Your Mama Proud...
She raised you to be resourceful and think on your feet, so we're sure she won't mind if you put those skills into action. If Mother's Day snuck up on you this year (doesn't it always?), never fear! Read on for ideas to help pull together a meaningful tribute to Mom in minutes . . . she'll be none the wiser.
1. Bedroom Service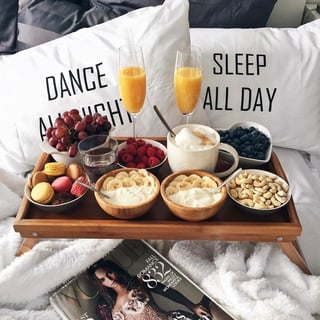 Let's face it: Even a bowl of cereal tastes better when made with love. All you really need is a steady hand to pour her milk (but if you wish to go a more elaborate route, we can offer a few suggestions).
See more Mother's Day Brunch Ideas
2. Buy, Buy, Beauty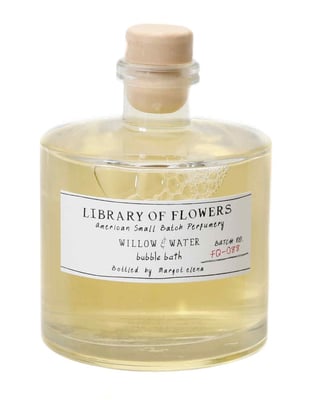 Goodness knows she rarely treats herself, so do it for her with one of our favorite recent finds.
3. Screen (and Face) Time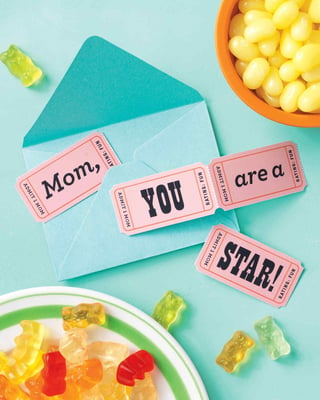 When you were little, you had all the time in the world to spend with Mom. Show her you still care by planning a special night in for the two of you to cuddle up with a favorite film.
Get the flavored popcorn HOW-TO
4. New-School Heirloom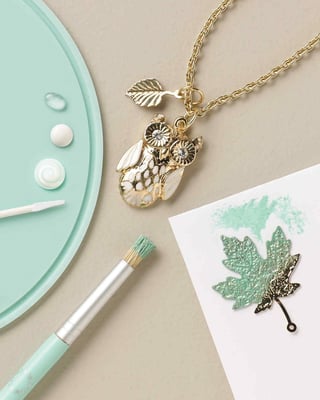 Is Mom more into creating than consuming? Reserve an afternoon for a mother-daughter jewelry-making session using the new line from Martha Stewart Crafts. **From $2.99 to $30, Michael's stores nationwide.
5. Crafternoon Tea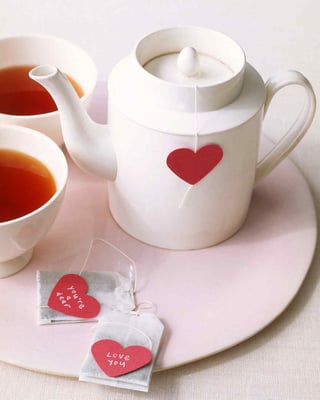 Scribble heartfelt messages onto custom tea tags. When she goes to make her daily brew, she'll be reminded of how much you care.
Get the heart-shaped tea bags HOW-TO
6. Special Delivery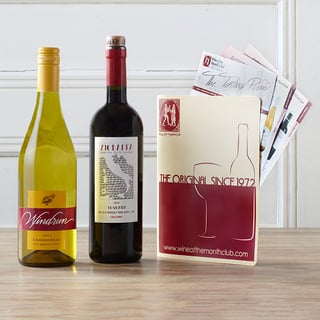 Sign Mom up for a fruit or wine-of-the-month club, or buy her a share in the local CSA. A grocery-inspired gift will save her time and money all year long.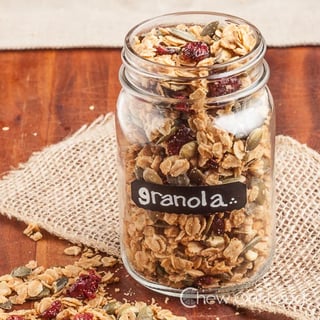 When choosing edible gifts, go for things that are both delightful and practical. A beautiful fruit basket or batch of homemade granola are sure to please.
8. Chocolate Covered Hugs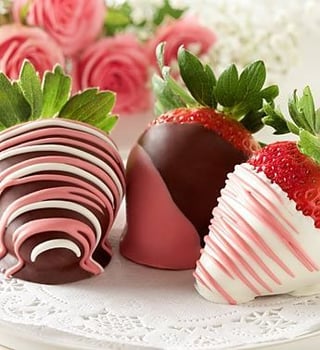 On a related note, chocolate-covered strawberries are the ultimate semisweet luxury -- and probably not something she'd make for herself every day.
Get the chocolate covered strawberries recipe - or order online at www.sharisberries.com
9. Be a Wrap Star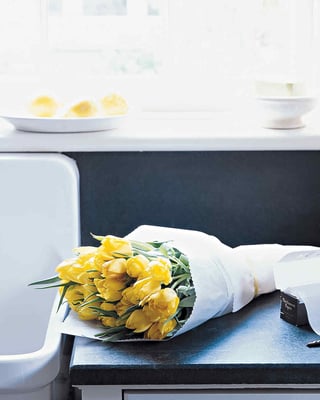 In the time it would take you to wrap a generic sale-rack gift, you could scallop the edges of parchment paper to hold a stunning (and full-price!) bouquet.
Get the scalloped bouquet wrapper HOW-TO
10. A New Floral Pattern
Don't mistake low-maintenance for low-impact. Here, a single delphinium proves as striking as a full bouquet.
Get the delphinium arrangement HOW-TO
11. Be a Little Wine-y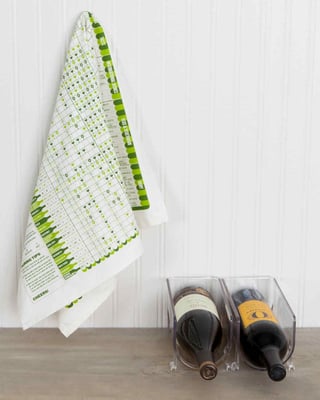 Mom won't say no to a glass of the good stuff -- especially when paired with a tea towel that tells her just what to eat alongside.
Wine-pairing towel set, $28, uncommongoods.com - Wine holders, $10 each, macys.com
12. Long Live the Queen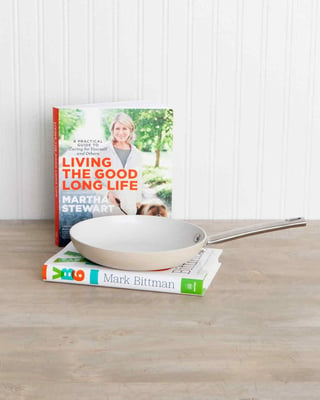 Martha's new book is a gift that keeps on giving: the knowledge to ensure you get to do it all again next year. Pair it with Mark Bittman's "VB6" and a nonstick pan to suit her healthy-cooking needs.
"Living the Good Long Life," $28, amazon.com
"VB6," $26, amazon.com
8-in. ceramic nonstick fry pan, Martha Stewart Collection, $40, macys.com
13. Put it on Paper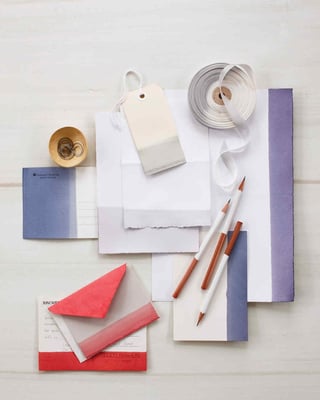 Whether store-bought (we love these tree ring notecards) or homemade (see our dip-dyed stationery how-to), nothing says I love you like, well, a card that says I love you. Write from the heart, and we guarantee she won't want anything else.
Happy Mother's Day from The Dean & Draper Team!