Misc
Tech Trends for 2015 - Tech Alert
Posted by: Linda Kay | August 3, 2015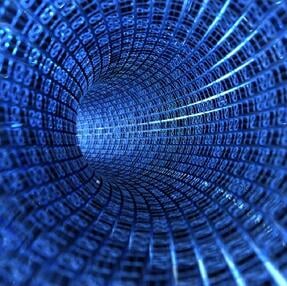 Wondering what's next in technology? With the advances in the past few years, it's easy to think the sky is the limit - and it is. So what does that mean for your business? At the Gartner Symposium/ITxpo in Orlando, David Cearly, vice president and Gartner Fellow states "We have identified the top technology trends that organizations cannot afford to ignore in their strategic planning processes."
We have selected a few of the Gartner trends for this post. To see the complete list, click here.
Computing Everywhere
As mobile devices continue to proliferate, Gartner predicts an increased emphasis on serving the needs of the mobile user in diverse contexts and environments, as opposed to focusing on devices alone.
"Phones and wearable devices are now part of an expanded computing environment that includes such things as consumer electronics and connected screens in the workplace and public space," said David Cearley.
3D Printing
Worldwide shipments of 3D printers are expected to grow 98% in 2015, followed by a doubling of unit shipments in 2016. 3D printing will reach a tipping point during the next three years as the market for relatively low-cost 3D printing devices continues to grow rapidly and industrial use expands significantly, Gartner says. New industrial, biomedical and consumer applications will continue to demonstrate that 3D printing is a real, viable and cost-effective means to reduce costs through improved designs, streamlined prototyping and short-run manufacturing.
Advanced, Pervasive and Invisible Analytics
Analytics will take center stage as the volume of data generated by embedded systems increases and vast pools of structured and unstructured data inside and outside the enterprise are analyzed.
Smart Machines
Advanced algorithms will allow systems to understand their environment, learn for themselves and act autonomously. Prototype autonomous vehicles, advanced robots, virtual personal assistants and smart advisors already exist and will evolve rapidly, ushering in a new age of machine helpers. The smart machine era will be the most disruptive in the history of IT, Gartner predicts.
Cloud/Client Computing
The convergence of cloud and mobile computing will continue to promote the growth of centrally coordinated applications that can be delivered to any device. "Cloud is the new style of elastically scalable, self-service computing, and both internal applications and external applications will be built on this new style," Cearley says. "While network and bandwidth costs may continue to favor apps that use the intelligence and storage of the client device effectively, coordination and management will be based in the cloud."
Risk-Based Security and Self-Protection
All roads to the digital future lead through security. However, in a digital business world, security cannot be a roadblock that stops all progress. Organizations will increasingly recognize that it is not possible to provide a 100% secure environment. Once organizations acknowledge that, they can begin to apply more-sophisticated risk assessment and mitigation tools. On the technical side, recognition that perimeter defense is inadequate and applications need to take a more active role in security gives rise to a new multifaceted approach.
So, whether it's the Jetsons or Orwell, we're all headed for more technology in just about every corner of our lives. One thing for sure, the need for insurance protection will be with us throughout the journey. If you have questions about your insurance, please call. We're here to support you.
Dean & Draper is a Trusted Choice insurance agency representing over 200 insurance companies. For over 35 years we have offered a trusted freedom of choice to our clients. ContactUs.