Setting the Record Straight on Claims Filing Misinformation - Hurricane Harvey
Posted by: Communications Team | August 28, 2017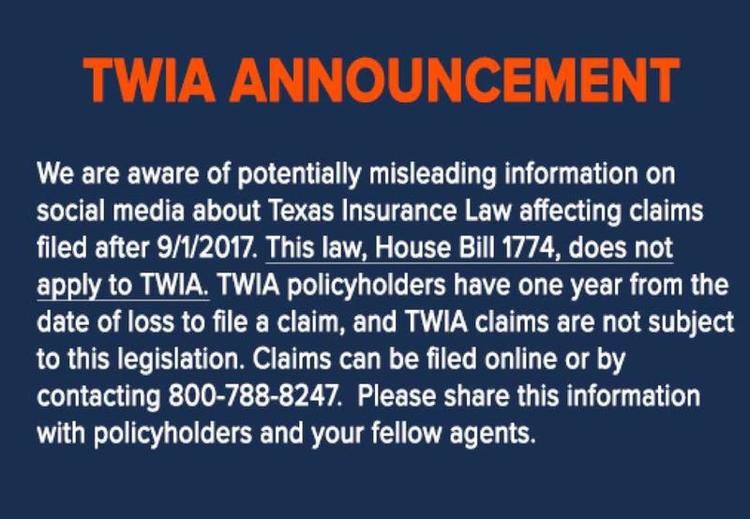 There has been and continues to be incorrect information relating to insureds' rights and obligations under their current policies and reporting of claims.
The Facts:
* The normal claims process has not changed.
* Consumers continue to have a full-range of remedies in the event an insurer acts fraudulently or in bad faith.
* Lawsuit-abuse legislation (HB 1774) applies to lawsuits filed after September 1, 2017.
* The Texas Department of Insurance will, as always, in catastrophic events, be monitoring the activities of insurance companies to make sure that claims are being paid properly and promptly.
* Texas has the strongest consumer protections in the nation against insurers that unfairly deny or delay claims.