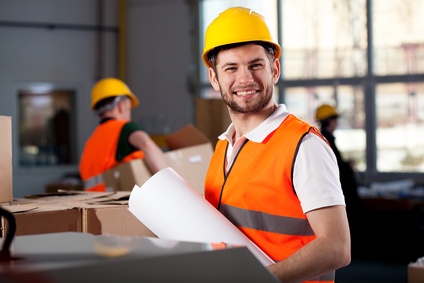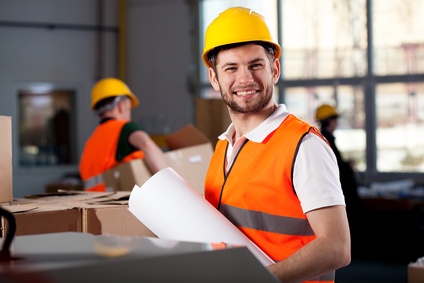 Business owners are continually striving to provide a safe environment for their employees. It's just good business. At Dean & Draper we certainly can provide you with solid information about insurance. We also want to support you in preventing injury to your employees and guests on your property. The suggestions below on minimizing the cost of workplace injuries are provided by the Insurance Information Institute.
Minimize Costs
The best way to minimize the hidden costs of workplace injuries and related insurance costs is to prevent accidents from happening in the first place. Follow the steps below and consider developing a formal, comprehensive workplace safety program to help reduce the risk of injury:
Engage Management and Employees—Businesses are most successful improving workplace safety when leadership and employees collaborate. Responsibility for workplace safety should be part of everyone's job, and specific employees and managers should be tasked with implementing, maintaining and improving workplace safety program components.
Analyze Your Workplace and Operations—Evaluate your business from top to bottom. Review your equipment as well as all workplace activities. As part of your evaluation, talk to your employees to learn their safety concerns. Whenever you add new operations, equipment or facilities to your business, analyze these for risks as well.
Mitigate Hazards—Simply identifying and being aware of hazardous practices, equipment and infrastructure is not enough. When hazards are identified, you should seek to remove or control them by replacing or fixing equipment, adding new safety measures or changing workplace operations.
Implement Training—Train employees about workplace safety and how to identify hazards. Include workplace safety training as part of employee onboarding and offer refresher training on a regular basis. In addition to injury prevention training, you may want to include first-aid training so that your workforce can respond effectively if an accident does occur.
Review, Respond and Improve—Promoting workplace safety is an ongoing process. You should review and improve your program—especially in response to accidents or "near misses." Employees should always be encouraged to report newly identified hazards or workplace incidents so that you can respond appropriately.
Workplace safety programs provide additional benefits beyond preventing accidents. These programs have been found to increase employee morale, retention and productivity.
Dean & Draper
When you have questions about your business insurance – liability, property, auto, or Workers Compensation – we invite you to contact us. Answering your questions and providing additional information is what we do.
Dean & Draper is a Trusted Choice insurance agency representing over 200 insurance companies. For over 35 years we have offered a trusted freedom of choice to our clients. ContactUs.
The recommendation(s), advice and contents of this material are provided for informational purposes only and do not purport to address every possible legal obligation, hazard, code violation, loss potential or exception to good practice. Dean & Draper Insurance Agency specifically disclaims any warranty or representation that acceptance of any recommendations or advice contained herein will make any premises, property or operation safe or in compliance with any law or regulation. Under no circumstances should this material or your acceptance of any recommendations or advice contained herein be construed as establishing the existence or availability of any insurance coverage with Dean & Draper Insurance Agency. By providing this information to you, Dean & Draper Insurance Agency does not assume (and specifically disclaims) any duty, undertaking or responsibility to you. The decision to accept or implement any recommendation(s) or advice contained in this material must be made by you.
©2015 Dean & Draper Insurance Agency All Rights Reserved.