Commercial Lines
Top 5 Tips for Choosing the Right Commercial Insurance Agent!
Posted by: Brian Doherty, Executive Director of Sales | August 10, 2021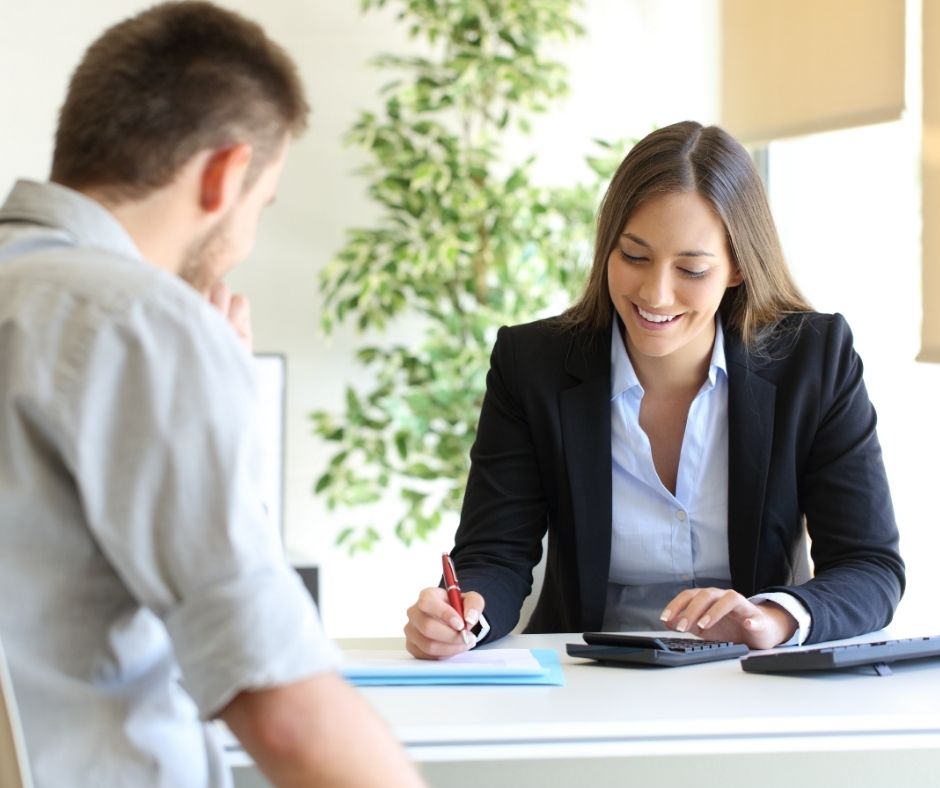 Insurance Agents are everywhere! There are those that sell personal insurance, life insurance, health insurance, annuities, and just about anything you can think of if you know where to look. I'm sure you even know 1… or 5 agents in your area! However, how do you find the right agent to help you with your commercial insurance? How do you make sure you've selected the person or team that will help protect your largest asset? Let's look at the Top 5 tips for Choosing the Right Commercial Insurance Agent!
1. Choose a Partner!
Far too often, Business Owners, Executives and Manager's think of their Agent like a product salesmen when they should be thinking of their Agent like professional business partner. If you can't picture inviting your Agent to a strategic round table to sit next to your Lawyers, Accountants, and Executives in order to discuss the future of your company…then you have the wrong insurance partnership!
Choose an Agent you feel brings a stakeholder mentality to your team, not an Agent that is selling you a piece of paper.
2. Research the Agent
Do a little digging! Does the Agent show a history of professional development? You can usually figure this out by the designations they carry with their name, such as: Certified Insurance Counselor (CIC), Chartered Property and Casualty Underwriter (CPCU), Certified Risk Manager (CRM), Associate in Risk Management (ARM) to name a few. There are more out there, but the ones I mentioned are well respected in the industry and if you see an Agent with one, you know they spent more than 100 classroom hours obtaining them.
Designations are not everything though, but they do tell a story. Also, look for a history of expertise either from other companies or within the community. You can also look at an Agent's internet presence to see if they publish useful information, are mentioned in your community, or have a website that offers your company value.
3. Sit down and meet with a couple of Agents
This is extremely important! You need to make the effort to spend time with prospective Agents. The bottom line is, you are not going to figure out if you can trust and appreciate the level of expertise a potential Agent can bring you and your company if you don't make the time to build a relationship.
I know this can be tough and many times your first reaction is to call a referral, family member, or the biggest most well known agency you can find, ask a few questions and then move forward. Please don't do this. Just because an Agent worked well for a friend, is your brother in law, or works for the biggest agency in the city, doesn't mean the Agent can bring you the expertise, level of trust, and relationship that is right for you and your company!
4. Follow your Gut
After meeting with a prospective Agent, trust your instincts. Do you feel like this person can be a valuable member of your team? Would you put this person on the same level as your Lawyer and Accountant? Lastly, would you hire this person if you were hiring an internal Risk Manager? If you can't answer yes to these questions, your instincts are probably telling you this may not be the right fit. Don't settle and keep looking!
5. Don't choose an Agent by getting quotes from multiple agencies!!!
This is the biggest mistake I see from new commercial insurance purchasers as well as companies who have been buying it for years. Do you generally go out and quote or bid your Lawyers and Accountants every year? No, you pick a partner for their expertise in that field! It's not your fault though, as Agents, we have done a terrible job educating the consumer to be smart buyers! Unfortunately, we've created the issues and misinformation about buying insurance.
Nearly every single Property and Casualty carrier will only offer one quote. That means the first Agent to submit an application to that carrier will get their quote. Quoting has become more a race to the carrier than a strategic tool to build the best insurance program for your company.
You could have 3 different Agents putting together quotes for you, but it won't be the most intelligent, most trustworthy, or best expertise that is able to work with a specific carrier, it will be the first one to submit information. This leads to Agents submitting inaccurate or incorrect information to carriers in an effort to block another agent from being able to work or present their quote.
My contact info:
Brian Doherty, JD, CIC, RM
713-419-0795
bdoherty@deandraper.com
Be sure to check out our other resources:
Dean and Draper
Dean & Draper is a Trusted Choice insurance agency representing over 200 insurance companies. For over 36 years we have offered a trusted freedom of choice to our clients. ContactUs.
The recommendation(s), advice and contents of this material are provided for informational purposes only and do not purport to address every possible legal obligation, hazard, code violation, loss potential or exception to good practice. Dean & Draper Insurance Agency specifically disclaims any warranty or representation that acceptance of any recommendations or advice contained herein will make any premises, property or operation safe or in compliance with any law or regulation. Under no circumstances should this material or your acceptance of any recommendations or advice contained herein be construed as establishing the existence or availability of any insurance coverage with Dean & Draper Insurance Agency. By providing this information to you, Dean & Draper Insurance Agency does not assume (and specifically disclaims) any duty, undertaking or responsibility to you. The decision to accept or implement any recommendation(s) or advice contained in this material must be made by you.
©2021 Dean & Draper Insurance Agency All Rights Reserved.