D&D News
Dean & Draper Contributes $21,000 to Camp Hope
Posted by: Dean & Draper Insurance Agency | January 10, 2019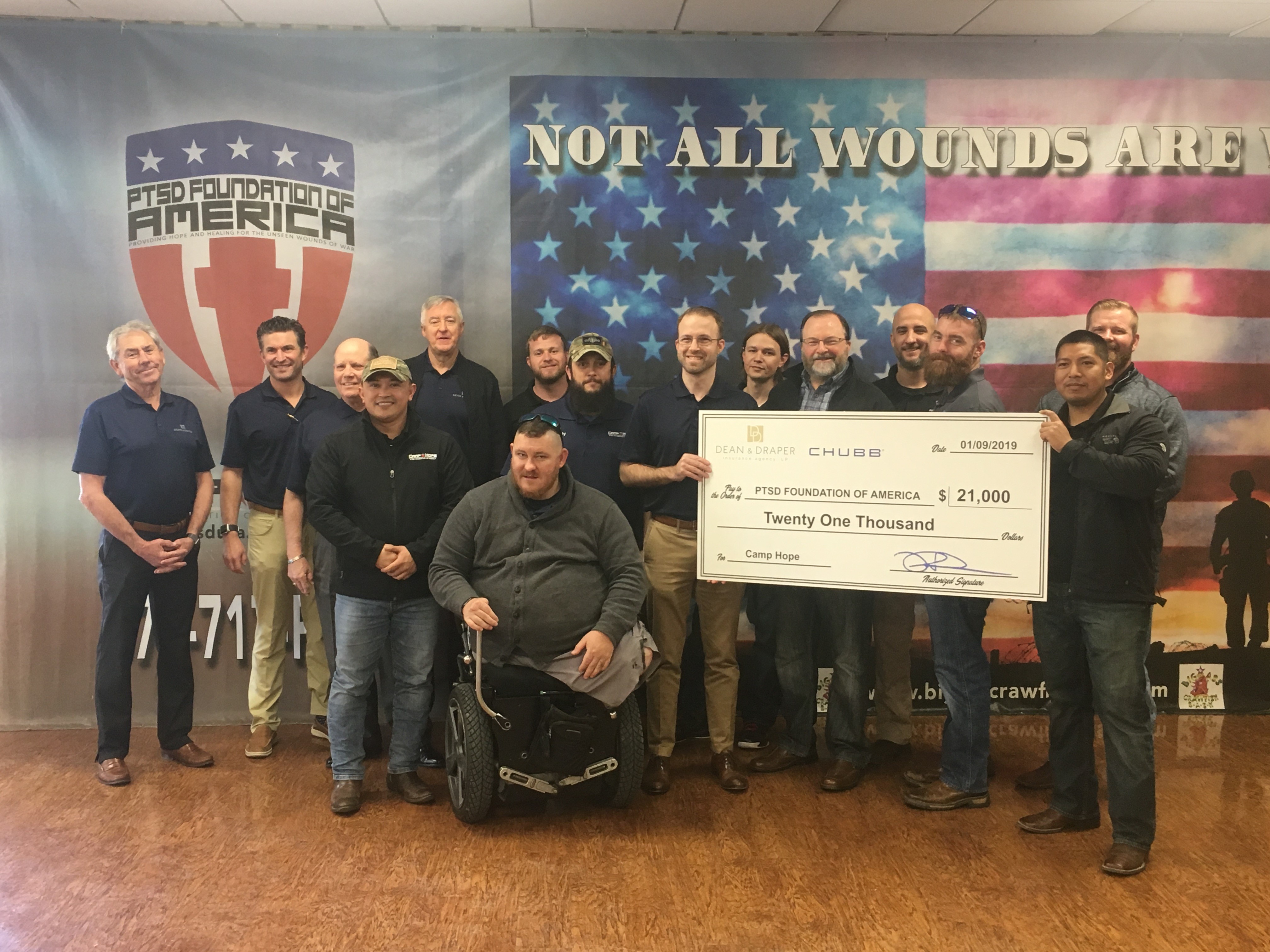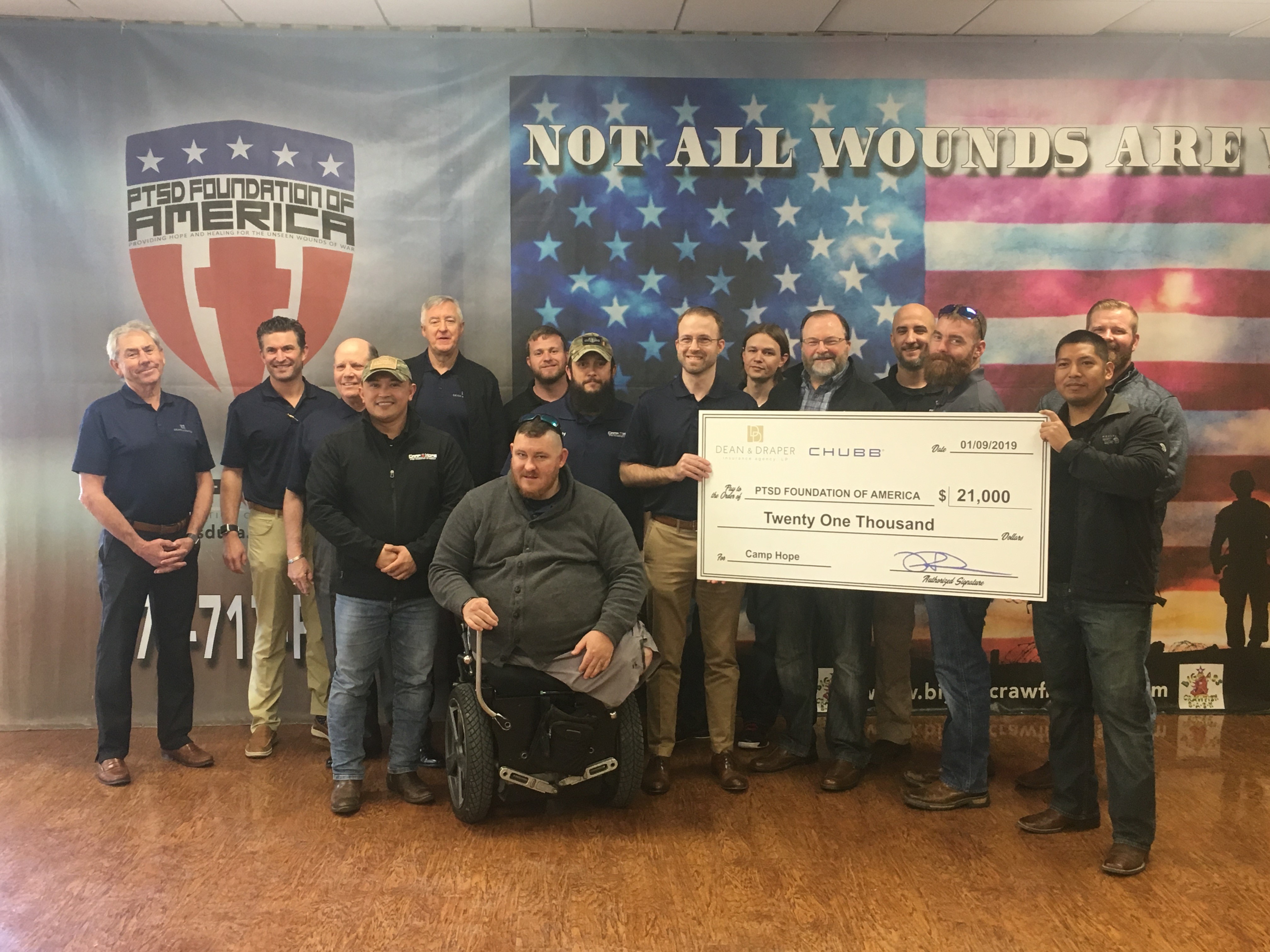 HOUSTON—The Dean & Draper team was honored to be a part of the Chubb Charity Challenge Golf Tournament in 2018 and through their participation, the company was able to help raise more than $20,000 for Camp Hope. In 2018, more than 360 teams participated in the challenge, raising over $900,000 for their charities of choice.
The Dean & Draper team played in the regional Chubb Charity Challenge tournament, where they were named tournament champions, giving them the opportunity to attend the national tournament. The team walked away with $10,500 in tournament winnings which was matched by the Houston-based insurance agency, to bring their total donation to $21,000 for Camp Hope. Located in Houston, Camp Hope is a facility which provides interim housing for combat veterans suffering from combat related PTSD.
"We are proud to have had the opportunity to raise money for such an important organization," Dean & Draper President and CEO Kyle Dean said. "Camp Hope plays a pivotal role in the lives of so many combat veterans, and helps them to get their lives back after serving their country."
Dean & Draper is committed to giving back to the community that they help to insure, and is thrilled to have been a part of such a worthwhile event. The company has been a supporter of Camp Hope for multiple years, and is proud to continue to support its mission. For more information regarding Dean & Draper's community outreach efforts, contact PR Luxury Media.