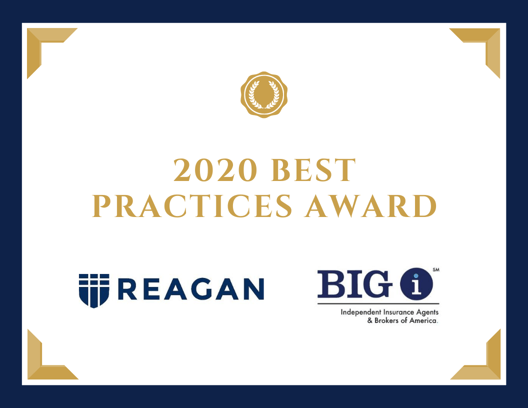 Dean & Draper retains its Best Practices status, once again becoming a part of an elite group of independent insurance agencies around the United States. This status comes by participating in the Independent Insurance Agents & Brokers of America (IIABA or the Big "I") Best Practices Study group. The annual survey and Study of leading independent insurance agencies documents the business practices of the "best" agencies and urges others to adopt similar practices.
---
The selected Best Practices agencies retain their status during the three-year cycle by submitting extensive financial and operational data for review each year. This is the second year of the current three-year study cycle, where over 1,000 independent agencies throughout the U.S. were nominated to take part in the annual study in 2019, but only 262 agencies qualified for the honor. To be chosen, the agency had to be among the 35-45 top-performing agencies in one of six revenue categories.
Dean & Draper promotes a distinctive culture, where we operate in a high energy, fast-growth, innovative environment. We are dedicated to leading the industry by providing our clients with innovative enterprise risk management solutions. We seek to make a positive impact on our clients, employees, and community. Ultimately, we strive to become indispensable as "trusted advisors." D&D provides continuous training to our team of agents and account managers to inspire and assist them by incorporating the values necessary to serve our clients needs.
We want to thank all those who have made this possible for another year. Without the hard work and effort of our staff, we would not have reached this level of excellence once again.
---
If you are interested in learning more about the Dean & Draper Difference, we invite you to contact us for more information on any or all of our insurance products.