D&D News
Getting it Right: Dean & Draper Named among Nation's Top 10
Posted by: Kyle Dean | December 14, 2012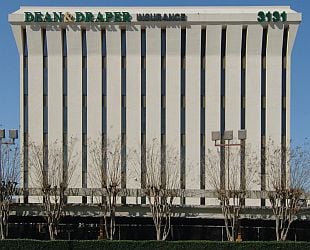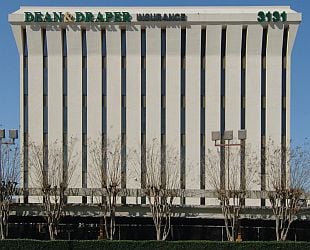 Houston, Texas, December 12 – When Best's Review set out to name the '10 Agencies that Get It Right' in their December, 2012 issue, there were no restrictions on size or geographic territory. How did this Houston-based agency make the grade? By achieving a 54% growth rate over five years ending in 2011 - years that included the worst recession in decades. It's a remarkable story, in which the agency zero-based its thinking and looked at every area of operation with an eye to fundamental change.
Sharp strategy = cutting edge results.
Agencies were invited to describe a strategy that resulted in a significant change in results. At Dean & Draper, nothing was held back. "We looked at what technologies we could bring to bear to differentiate ourselves from the competition," said agency president R.F. (Bob) Dean. "Realizing how much an effective digital platform means to today's buyer, we revamped our whole digital strategy to both generate leads and deliver value to providers and carriers."
Dean & Draper revamped its website to project a more forward-looking brand while reminding visitors of its 30-year heritage, making information about a complete suite of commercial, personal, and employee benefit products available online. The site also incorporated the latest social media techniques, with a freshly-updated blog including an opt-in option to build its database, as well as 24-hour customer support. Recognizing the importance of a mobile platform to a younger demographic, they also developed a smartphone app. Behind the fresh site design, Dean & Draper also instituted an SEO (Search Engine Optimization) strategy to drive its presence up the rankings on popular search engines.
Recognizing the importance of leveraging its branding efforts, Dean & Draper didn't ignore advertising. A banner ad campaign with the Houston Chronicle and two co-branding opportunities with insurance companies upped name recognition, with over 8 million impressions during a one-year campaign.
New products, new processes, new growth.
Realizing that it was losing market share to competitors offering more complete product lines, Dean & Draper added group health to its property and casualty lines. To better manage a more complex set of products, prices and other variables, the agency revamped its internal structure as well, bringing five disparate offices under the same management structure and instituting a paperless work environment. Recognizing that raising the bar can represent internal challenges as well, Dean & Draper revamped its sales structure and gave its 124 employees both the incentives to excel and the training to manage change successfully.
There's no arguing with results.
54% growth wasn't the only metric of Dean & Draper's achievements. They attracted three top producers from larger agencies, as well as adding three more company contracts. Along the way, they became one of the largest privately held regional agencies in Texas, with $14 million in annual revenue. Its new Business Department now sets 400 to 500 appointments each year to supplement producer activity, and the company was recognized by the Texas Association of Business and Texas Monthly magazine as one of the "Best Places to Work for in Texas".
"They really addressed almost everything – business expansion, business process redesign, automation, and branding. Often that broad a focus just dilutes effort, but they made it work."
-Pat Saporito, Senior Director, Global Center of Excellence for Analytics