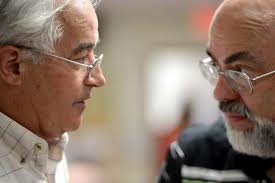 It's time to demystify Long Term Health Care. Unlike traditional health insurance, long term health care is designed to cover long-term services and supports, including personal and custodial care in a variety of settings such as your home, a community organization, or other facility.
Long-term health care policies reimburse policyholders a daily amount (up to a pre-selected limit) for services to assist them with activities of daily living such as bathing, dressing, or eating. You can select a range of care options and benefits that allow you to get the services you need, where you need them.
Facts and Fiction
"Medicare and my Medicare supplement policy will cover it."
In fact, Medicare and "Medigap" insurance were never intended to pay for ongoing, long-term care. Only about 12% of nursing home costs are paid by Medicare, for short-term skilled nursing home care following hospitalization. (Source: Guide to Long-Term Care Insurance, AHIP, 2013Medicare and most health insurance plans, including Medicare supplement policies, do not pay for long-term custodial care. (Source: 2015 Medicare & You, Centers for Medicare & Medicaid Services)
"It won't happen to me."
At least 70% of people over 65 will need long term care services and support at some point in their lives. (Source:2015 Medicare & You, Centers for Medicare & Medicade Services)

About 68% of nursing home residents and 72% of assisted living residents are women. (Source: Long-Term Care Services in the United States: 2013 Overview, National Center for Health Statistics)
"I can afford it."
As a national average, a year in a nursing home is currectly estimated to cost about $87,000. In some areas, it can easily cost over $100,000! (Source: Genworth 2014 Cost of Care Survey, March 2014)

The average length of a nursing home stay is 835 days. (Source: Centers for Disease Control and Prevention, Nursing Home Care FastStats, last updated May 2014)

The national average cost of a one bedroom in an assisted living facility in the U.S. was $42,000 per year in 2014. (Source: Genworth 2014 Cost of Care Survey, March 2014)

Home health care is less expensive, but it still adds up. In 2014, the national average hourly rate for licensed home health aides was $20. Bringing an aide into your home for 20 hours a week can easily cost over $1,600 each month, or almost $20,000 a year. (Source: Genworth 2014 Cost of Care Survey, March 2014)
"If I can't afford it, I'll go on Medicaid."
Medicaid, or welfare assistance, has many "strings" attached and is only available to people who meet federal poverty guidelines.
Questions about Long Term Health Care?
At Dean & Draper we welcome your questions about Long Term Healthcare and have an array of policies and prices to fit your needs and budget.
Dean & Draper is a Trusted Choice insurance agency representing over 200 insurance companies. For over 35 years we have offered a trusted freedom of choice to our clients. ContactUs.