Personal Umbrella Insurance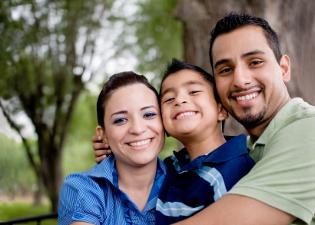 No one ever expects to be faced with a lawsuit, but unfortunately, it happens. The costs of a court battle are often so steep that the defendant is forced to sell his or her home, car, or other important possessions. If you have a family to care for, a lawsuit is an expensive embarrassment that can prevent you from providing your spouse and children the life they deserve. The typical Texas
auto
,
homeowner's
, or watercraft insurance policy handles only a limited amount of liability, leaving you and your family with costs above and beyond their coverage. Texas personal umbrella insurance is designed for just this problem.
What is a Personal Umbrella Liability Insurance Policy?
In short: personal umbrella insurance coverage in Texas protects you from costs beyond what your existing insurance policies take care of. For example, you cause a major car accident that costs more than your insurance covers you for. Once your
auto insurance
has been exhausted, your umbrella insurance jumps in to cover remaining expenses. Dean & Draper recommends Texans add personal umbrella insurance to their existing
personal insurance policies
, so they do not incur charges like medical bills, lost income, and even attorney costs related to an accident or other act of negligence.
Request a Quote on a Personal Umbrella Insurance Policy
Personal umbrella liability insurance is affordable, and when you consider how many thousands or even millions of dollars a lawsuit can cost, purchasing a little extra protection with a Texas personal umbrella insurance policy is a small price to pay. Don't let yourself be held liable for someone else's medical care, lost wages, or other expenses related to an accident. Let Dean & Draper help you determine the best umbrella insurance policy that will protect you in such cases. For more information, please call 1 (888) 266-0444 or (713) 527-0444, or send your online inquiry to
info@deandraper.com
.
Contact Us