Personal Home Fire Insurance Policies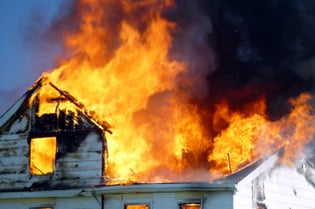 Texas dwelling fire insurance is the recognized coverage choice for those looking to safeguard their rental properties, seasonal and secondary homes, and other residences without permanent occupancy. Dwelling fire insurance differs from
Texas homeowner's insurance
in that the policy holder must be a permanent resident to qualify for homeowner's insurance. Those in need of dwelling fire insurance policies include landlords, investment property owners, and people who own properties that are currently vacant, including homes under construction. Dean & Draper aims to be your fire insurance company of choice and provide you the best coverage possible.
Dwelling fire insurance policies cover homes that suffer:
Fire and smoke damage
Ice and sleet damage
Hail and lightning damage
Explosions
Vandalism, burglaries, and civil disturbances
Damage caused by aircraft or other vehicles
Home fire insurance covers not only the structure of the house itself but other additional attachments to the home, including interior elements like woodwork, countertops, and plumbing as well as outside additions like garages and sheds.
As Texas house fire insurance is more specialized than homeowner's insurance, it is slightly narrower in its scope and is not offered by every insurance agency. As a nationally-rated broker, Dean & Draper Insurance Agency proudly works with a number of exceptional fire insurance companies in Texas and throughout the United States. We promise to help you sort through the legalese to buy the best property fire damage insurance policy at the best rate.
Don't let yourself be held liable for damage that happens to your rental or investment property when you aren't there. The agents at Dean & Draper will assist you in putting together a Texas dwelling fire insurance package tailored to protect your investment and your property at a cost you can afford. Please call 1 (888)266-0444 or (713)527-0444, or just fill out and submit the form below.
Contact a Dean & Draper Agent