Transportation Insurance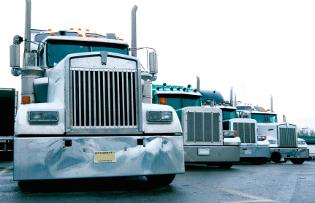 Dean and Draper's fleet trucking insurance services work hand in hand with our clients to provide creative solutions to meet the specific needs of our diverse clientele. Our goal is simple, to provide a level of service that is not often delivered today. Effective communication, common sense and a strong knowledge base provides a degree of confidence that offers a peace of mind to you, our client.

Dean and Draper Insurance Agency represents the best markets in the industry. This provides us the opportunity to offer our commercial trucking insurance clients multiple programs and the ability to place your business with dependable financially-sound insurance carriers that understand your business needs. Our brokers specialize in commercial truck insurance and offer a broad line of services from the single Owner Operator to a large National Fleet.
We also happily offer commercial truck insurance quotes for businesses in Houston, TX and throughout the United States. Contact us today to get your quote, or call 1 (888) 266-0444 or (713) 527-0444 to speak to a Dean & Draper representative about all our affordable trucking insurance policies.
Dean and Draper's Fleet Trucking Services Mission:
Committed to evaluating each individual risk and developing the best possible unique solution available. Our commitment to our clients is unwavering and uncompromised. We are dedicated to providing the highest level of service in our industry. We do this through experience, innovation, and integrity.
Next steps:
Contact Us