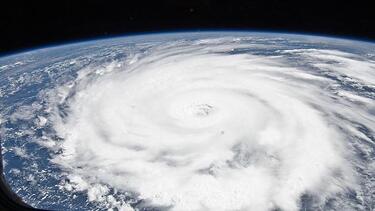 According to the National Hurricane Center in Miami, the Atlantic hurricane season runs from June 1st through November 30th every year. Some years are worse in terms of damage than others -- 2005 remains the busiest season for the Atlantic region on record with 28 named storms -- but every summer brings the potential for significant weather events between the Caribbean and eastern Canada.
The 2015 Atlantic hurricane season may be one of the least active in decades, according to an initial forecast issued Thursday by Colorado State University. To view the forecast and check out their FAQs, http://www.weather.com/storms/hurricane/news/hurricane-season-outlook-atlantic-2015-el-nino
The
early outlook released April 9
calls for seven named storms, including three hurricanes, one of which is predicted to attain major hurricane status (Category 3 or stronger on the
Saffir-Simpson Hurricane Wind Scale). This is well below the 30-year average of 12 named storms, six hurricanes, and three major hurricanes.
The outlook, headed by Dr. Phil Klotzbach in consultation with long-time hurricane expert Dr. William Gray, is based on a combination of 29 years of statistical predictors, combined with analog seasons exhibiting similar features of sea-level pressure and sea-surface temperatures in the Atlantic and eastern Pacific Oceans.
We aren't in the thick of hurricane season yet, but it is never too early for homeowners and business owners in the potential path of these storms to prepare for the worst, and that includes a thorough annual review of their insurance coverage.
The Insurance Information Institute (I.I.I.) has assembled the following checklist for property owners in hurricane regions. For more information on the I.I.I. check list, http://www.iii.org/article/hurricane-season-insurance-checklist
Is your policy limit enough to rebuild your home in the event of a loss?
The I.I.I. recommends the following homeowners coverages as add-ons to help protect customers against the costs of rebuilding a total loss:
Extended Replacement Cost Policy – pays an additional 20% or more above the policy limits.
Guaranteed Replacement Cost Policy – pays the full amount to rebuild your home whatever the ultimate cost.
Inflation Guard – automatically adjusts the coverage limits to reflect changes in construction costs.
Ordinance or Law Coverage – pays a specified amount for rebuilding to new building codes, should your community adopt stricter codes.
Do you know the value of everything you own?
I.I.I. writes: "Most insurers provide coverage for personal possessions—approximately 50 to 70 percent of the amount of insurance you have on the structure of your home. Is this enough? The best way to determine what you actually need is to conduct a home inventory—a detailed list of your belongings and their estimated value."
The group also suggests that customers check what type of insurance they have in place for their belongings, whether it is replacement cost coverage or actual cash value coverage.
Does your policy provide enough Additional Living Expenses coverage?
This coverage will provide for basic living expenses in the event that an insured's home is rendered uninhabitable by an insured disaster, including hotel costs, food costs and other expenses.
According to I.I.I.:
"ALE coverage is generally equal to 20 percent of the amount of insurance coverage that you have on the structure of your house; however, most insurers offer the option of higher coverage limits.
Many policies provide ALE reimbursements only for a specific amount of time; make sure you're comfortable with the time limits in your policy."
What is the percentage of the hurricane/windstorm deductible stated in your policy?
"Insurers in every coastal state from Maine to Texas include separate deductibles for hurricanes and/or windstorms in their homeowners policies," the I.I.I. writes. "Unlike the standard 'dollar deductible' on an auto or home policy, a hurricane or windstorm deductible is usually expressed as a percentage. It is clearly stated on the Declarations (front) page of your homeowners policy."
These deductibles range from 1% to 5% percent of a home's insured value, and only apply in the event of a specific type of natural disaster (a hurricane for a hurricane deductible and high wind for a windstorm deductible).
Speaking of flood insurance, do you have it?
According to I.I.I., 90% of all natural disasters include flooding, and hurricanes are most certainly on this list. As a result, a separate flood insurance policy is important for anyone who lives either in hurricane country or otherwise on a flood plain.
Have questions about your insurance coverage?
Need some help sorting out your current insurance coverage and additional insurance? We're always here for you. Please contact us with your questions. http://deandraper.web5.hubspot.com/contact/#.VUbA0_bQNdg
Dean & Draper is a Trusted Choice insurance agency representing over 200 insurance companies. For over 35 years we have offered a trusted freedom of choice to our clients. ContactUs.