Medical Malpractice Insurance Policies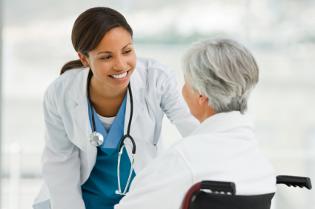 At Dean & Draper, we understand that you do your best every day to provide high quality healthcare services to your patients while giving them the respect they deserve. They look to you to solve their health-related frustrations, and you aim to find solutions that ease their concerns and make them better. We also appreciate that you must toe the line of government regulations to provide safe, private, and thorough healthcare services.
Unfortunately for today's doctors, medical malpractice lawsuits are all too common. A patient who feels he received inadequate or inappropriate care resulting in physical or emotional hardships is often unforgiving and chooses to sue a physician to get back the money he lost on the procedure -- and often thousands or even millions of dollars more. Medical malpractice lawsuits can end a healthcare provider's career, destroy his or her reputation in the medical community, and leave his or her family in financial ruin.
What Medical Malpractice Liability Insurance Means to Your Practice
Medical malpractice insurance, also known as medical professional liability insurance, is designed to cover physicians, nurses, dentists, paramedics, nurse practitioners, and other healthcare professionals in a variety of specialties from costly lawsuits directly related to care they have provided. Similarly to errors & omissions insurance, medical malpractice insurance covers your legal fees regardless of whether you are found liable, innocent, or whether the claim is dismissed.
Dean & Draper offers medical malpractice insurance to a number of specialty practices, including:
Dialysis Centers
Psychology / Psychiatry Offices
Podiatry Clinics & Dental Offices
Sleep Labs & Acupuncture
Chiropractic Centers & Medical Spas
Diagnostic Testing Centers
Outpatient Surgery & Rehabilitation Centers
Imaging/Radiology
Lithotripsy Centers, and much more
Additional benefits of physician malpractice insurance coverage:
Coverage related to HIPAA privacy regulations
Accidental death or dismemberment coverage
Extended, or "tail," coverage to handle claims against prior acts, even after you have retired
Get Started on your Medical Malpractice Insurance Policy Today
Don't lose your license and your family's livelihood because of a medical malpractice lawsuit. Since choosing your malpractice policy is one of the biggest decisions you will make for your practice, the experts Dean & Draper are here to help you determine the appropriate coverage for your Texas healthcare business. Please call 1 (888) 266-0444 or (713) 527-0444, or fill out the form below to request your quote on Texas malpractice insurance.
Request a Quote on Medical Malpractice Insurance