10 Hot Covid Inspired Business Ideas
Posted by: Communications Team | October 11, 2021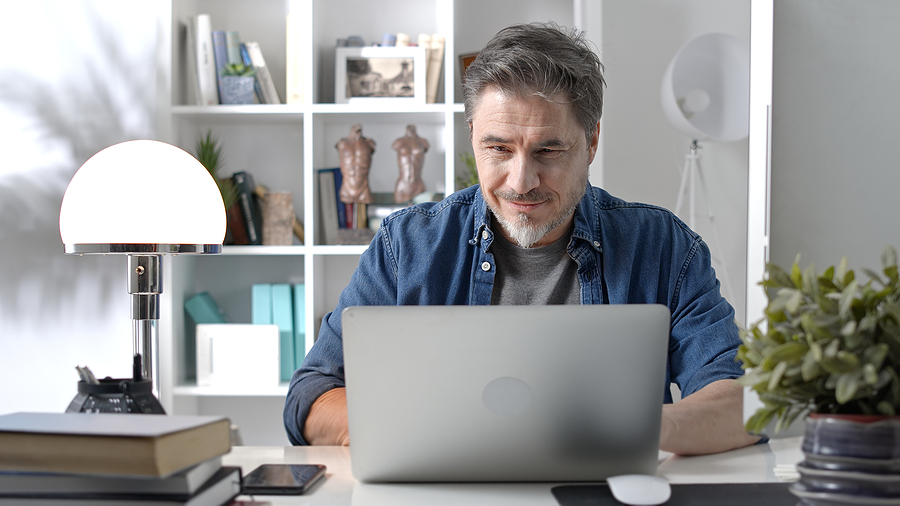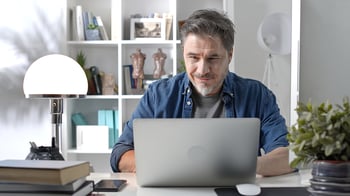 As we continue to move through the pandemic, new services addressing the needs of businesses and individuals are growing. Remote work, online retail, and home delivery services are just a few of the lasting changes that will carry over into post-pandemic world.
In today's blog we are looking at 10 ideas for businesses that could become an integral part of our world today and into the future.
Cybersecurity and Information Technology Consulting
Cybersecurity consultants work with businesses evaluating their systems, running testing, and offering tips on how to improve their systems. The Information Technology side of this business helps with getting software set up, troubleshooting issues, and operating advice.
Major upside is this business can be run from anywhere in the world.
Social Media Management Services
While business owners recognize that a social media presence is valuable, they are seeking experts to manage their social media efforts.
Social Media Managers use Facebook, Instagram, Pinterest, Twitter, and TikTok to engage their client company's audiences plus boosting sales and brand awareness.
SEO Consultant
Search Engine Optimization, SEO, helps companies turn searchers into to customers. With skills and experience in getting websites to rank highly on Google SEO strategy can drastically change how a company's website appears to search engine users. The potential to have a huge impact on a business's bottom line means this idea is in high demand.
Graphic Design
Today's digital-first world demands companies present new, eye-catching professional-looking graphics on their social media and website. Most businesses don't have the in-house staff to produce graphics to continue to stay relevant.
Editor
From copyediting a company's marketing materials to indexing academic manuscripts, editing plays in a number of areas. It's a great business for someone who has a great eye for detail, top grammar skills, and a willingness to immerse themselves in the words.
Freelance Research
Research covers a wide range of topics including competitor or marketing, though technical questions, analyzing statistics, identifying trends, and more. It is invaluable work for clients and requires focus, and knowledge or how to find the information needed.
Consulting Business
Use your experience and skills to guide businesses through today's changed work environment and business trends. Offer professional insights for scaling and improving business along with adapting to new technologies and remote work policies.
Accounting Services
Are you a certified public accountant or experienced bookkeeper? Businesses and individuals are in need or your services. Small businesses specifically are looking for ways to reduce costs and retain as much staff as possible.
Online Personal Assistant
Looking for variety? As long as you are organized and efficient, you could be a personal assistant. Virtual assistants can expect tasks from data entry, costumer management, research, scheduling, and more depending on your skills, experience, and network of contacts. You can decide the services you will provide and work from anywhere in the world.
Professional Organizer
If you enjoy making spaces functional and comfortable, being a Professional Organizer could be the job for you. People are desperate to downsize and need ways to keep things that way. As a highly organized person who enjoys coaching others, you can help clients develop a system to minimize their possessions and maintain organized space.
Dean and Draper
Our 10 ideas are just the starting point. There are hundreds of opportunities for creating a new business out there. We hope you have found some inspiration in today's blog.
Want to talk about your insurance? We are here for you.
Dean & Draper is a Trusted Choice insurance agency representing over 200 insurance companies. For over 36 years we have offered a trusted freedom of choice to our clients. ContactUs.
The recommendation(s), advice and contents of this material are provided for informational purposes only and do not purport to address every possible legal obligation, hazard, code violation, loss potential or exception to good practice. Dean & Draper Insurance Agency specifically disclaims any warranty or representation that acceptance of any recommendations or advice contained herein will make any premises, property or operation safe or in compliance with any law or regulation. Under no circumstances should this material or your acceptance of any recommendations or advice contained herein be construed as establishing the existence or availability of any insurance coverage with Dean & Draper Insurance Agency. By providing this information to you, Dean & Draper Insurance Agency does not assume (and specifically disclaims) any duty, undertaking or responsibility to you. The decision to accept or implement any recommendation(s) or advice contained in this material must be made by you.
©2021 Dean & Draper Insurance Agency All Rights Reserved.
Sources: U.S. Chamber of Commerce, Nerd Wallet, European Business Review