Misc
Curing the January Doldrums
Posted by: Communications Team | January 13, 2020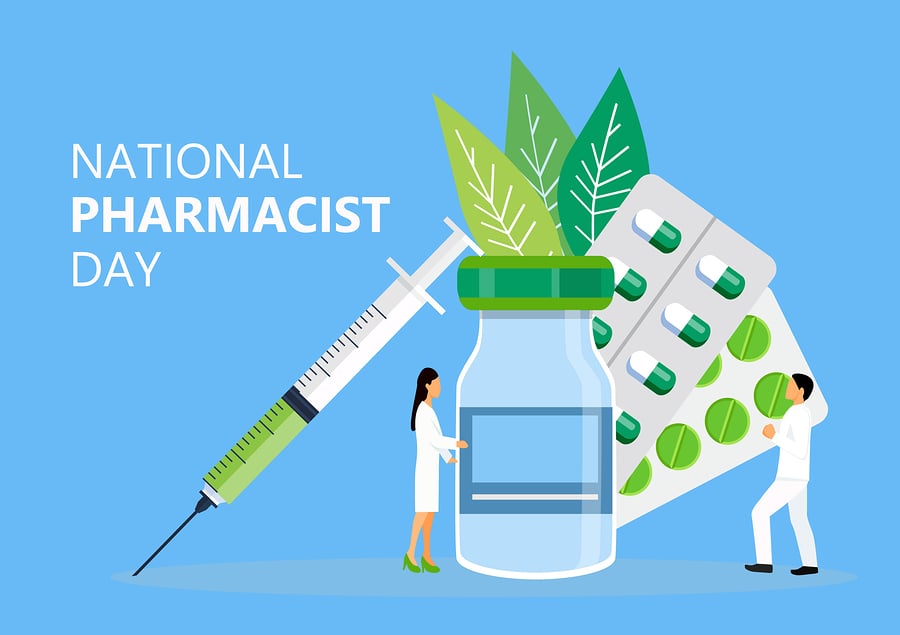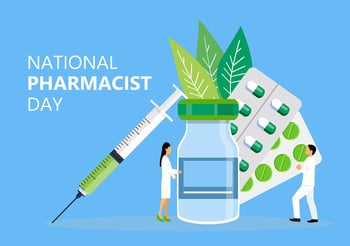 Celebrating the New Year is the big day for January. Everything after that seems so boring and flat. We found some interesting national holidays to celebrate this week and decided to share our excitement.
National Pharmacist Day, January 12
We're beginning the week by celebrating the people who play a large role in keeping us healthy and treating our illnesses. Launched just two years ago, this holiday is a great time to thank your pharmacist.
National Clean Your Desk Day, January 13
What a great day to take a few minutes, or hours depending on the status of your desk, and clean up your mess. A clean work space helps your productivity and focus not to mention shortens the time you waste searching for something buried on your desk.
National Dress Up Your Pet Day, January 14
How about some fun with your pet? This holiday was founded in 2009 by animal behaviorist Coleen Paige. Use your imagination to create a costume for your pet – possibly showing his/her personality or even dressing like you.
National Hat Day, January 15
Hats have a long history – back to 3,300 BCE. We've worn them with uniforms, as fashion accessories, and certainly as protective gear. Celebrate the day by donning your finest hear gear.
National Fig Newton Day, January 16
In the 19th century physicians began recommending eating biscuits and fruit to relieve digestive problems. As a result, fig rolls became popular. Following several business deals, the fig roll became a product of Nabisco and was renamed Fig Newtons.
National Ditch New Year's Resolutions Day, January 17
Already regretting those resolutions made in the moment on New Year's? This day is a great time to release yourself form those unreasonable, tortuous resolutions and set yourself free from the first mistakes of the New Year.
National Thesaurus Day, January 18
Where do you go when you need another word to use instead of the boring one you have in mind? The Thesaurus, of course. Created by Peter Mark Roget beginning in 1848 and finished in 1952 and containing 15,00 words. The original title was "Thesaurus of English Words and Phrases Classified and Arranged so as to Facilitate the Expression of Ideas and Assist in Literary Composition." Whew!
Dean and Draper
We hope our list of celebrations gave you some inspiration to perk up the dull, dreary days of January. When you want to talk about your insurance policies and needs, we're here for you.
Dean& Draper is a Trusted Choice insurance agency representing over 200 insurance companies. For over 36 years we have offered a trusted freedom of choice to our clients. ContactUs.
The recommendation(s), advice and contents of this material are provided for informational purposes only and do not purport to address every possible legal obligation, hazard, code violation, loss potential or exception to good practice. Dean & Draper Insurance Agency specifically disclaims any warranty or representation that acceptance of any recommendations or advice contained herein will make any premises, property or operation safe or in compliance with any law or regulation. Under no circumstances should this material or your acceptance of any recommendations or advice contained herein be construed as establishing the existence or availability of any insurance coverage with Dean & Draper Insurance Agency. By providing this information to you, Dean & Draper Insurance Agency does not assume (and specifically disclaims) any duty, undertaking or responsibility to you. The decision to accept or implement any recommendation(s) or advice contained in this material must be made by you.
©2020 Dean & Draper Insurance Agency All Rights Reserved
Sources: National Today, Days of the Year