Misc
Black Friday 2019
Posted by: Communications Team | November 25, 2019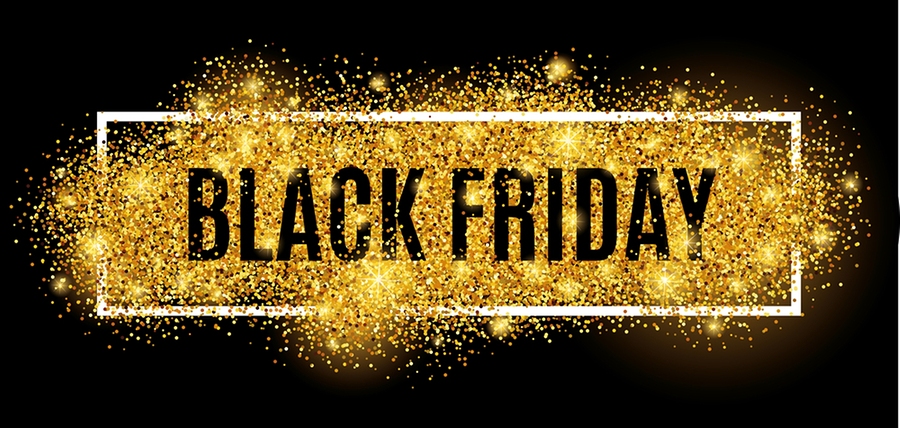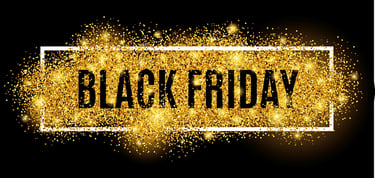 Thanksgiving is just a few days away. Of course, we're all thinking about the great food we will eat, being with family, football games to watch, and then there's always the shopping. We've gathered some statistics on who is shopping when and ideas for what to buy on Black Friday.
Who's Shopping?
86% of Americans are planning to spend their hard-earned cash on pre-Christmas sales such as Black Friday, Cyber Monday and Singles Day according to the latest research from finder.com.
Finder.com research shows that although 12% more Americans are planning to partake in 2019 pre-Christmas sales than in 2018, Americans are expected to spend about $3 billion less than the previous year with the average adult expecting to drop $397.50 (roughly $87 billion).
Slightly more men say they'll brave the crowds to hunt for deals this year. Some 88% of men say they plan to shop over Black Friday and Cyber Monday, versus 85% of women.
From the App Institute, "We forecast that total US retail sales will climb 3.8% to $1.008 trillion, making it the first-ever trillion-dollar holiday season, while US retail ecommerce spending will rise 13.2% to $135.35 billion."
What is Black Friday?
The term Black Friday refers to stores going into the black - becoming profitable - for the season. This term was not widely used until the 1990's and was at first a term only used in the Philadelphia area according to Much Needed.
Black Friday didn't become the busiest shopping day of the year until 2001 when it became formally recognized. As the day became more popular banks and other businesses have begun to close.
Black Friday is also the busiest day for another industry - plumbers. Plumbing services often hit their busiest day the day after the Thanksgiving holiday often due to more guests in the house which leads to clogged drains.
Thanksgiving is Late This Year
This year, America's most famous shopping day will fall on November 29, which is the day after Thanksgiving. And the experts at Adobe Analytics are expecting retailers to pull in as much as $7.5 billion in just one day. That's an increase of more than 20% over 2018.
While Adobe Analytics is expecting online shopping to "hit new highs" over the holiday season, it also said that retailers will be grappling with a shorter holiday shopping period this year. There are only 26 days between Thanksgiving and Christmas this year, which works out to be about a week less than the same period in 2018.
Because of this, retailers could miss out on as much as $1 billion in revenue, Adobe Analytics said. This may cause retailers to start sales earlier than usual. Walmart, for example, began its holiday sales online on Friday — about a week earlier than it did last year — and sales will start in stores on November 1.
Best Deals on Black Friday
According to Business Insider, the best deals on Black Friday are on:
TV's
Smart Home Devices
Gaming Consoles
Video Games
Kitchen Appliances
Simplify Online Shopping
In our research for this blog, we discovered that several websites compile advertising for the popular stores. You can use these websites to see the Black Friday deals for multiple stores instead of hitting each store's website. The three sites we found are Best Black Friday, The Black Friday, and Black Friday.
Dean and Draper
Naturally, we want to wish you a Thanksgiving filled with laughter, good company, great food, and maybe a bit of football. Okay, perhaps a little shopping, too.
Dean& Draper is a Trusted Choice insurance agency representing over 200 insurance companies. For over 35 years we have offered a trusted freedom of choice to our clients. ContactUs.
The recommendation(s), advice and contents of this material are provided for informational purposes only and do not purport to address every possible legal obligation, hazard, code violation, loss potential or exception to good practice. Dean & Draper Insurance Agency specifically disclaims any warranty or representation that acceptance of any recommendations or advice contained herein will make any premises, property or operation safe or in compliance with any law or regulation. Under no circumstances should this material or your acceptance of any recommendations or advice contained herein be construed as establishing the existence or availability of any insurance coverage with Dean & Draper Insurance Agency. By providing this information to you, Dean & Draper Insurance Agency does not assume (and specifically disclaims) any duty, undertaking or responsibility to you. The decision to accept or implement any recommendation(s) or advice contained in this material must be made by you.
©2019 Dean & Draper Insurance Agency All Rights Reserved.
Sources: Big Commerce, Business Insider, Adobe Analytics, Finder, App Institute