About Dean & Draper Insurance Agency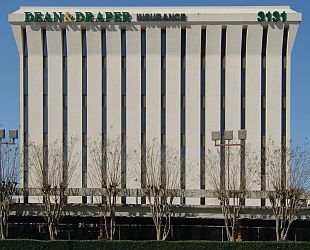 Dean & Draper's team of experts has more than 500 years of combined insurance experience. Ranked one of the largest agencies in Texas, we are a full-service independent insurance agency offering commercial and personal insurance lines, as well as employee benefits.
Dean & Draper is involved with numerous affiliations including the Independent Insurance Agents & Brokers of America, Independent Insurance Agents of Texas, Independent Insurance Agents of Houston, and the Lone Star Users Group which is an affliation of the Network of Vertafore Users (NetVU).
Dean & Draper Insurance Agency is committed to providing you the best insurance coverage available, whether corporate or personal, at a reasonable cost. Challenge us. We're ready to prove to you that we are your complete, number one source in insurance excellence.
Dean & Draper insurance agency is committed to providing you with the best insurance programs to serve your needs for personal insurance, commercial insurance, risk management, and employee benefits. We have developed strong relationships with large and diverse group of insurance companies, currently over 200, enabling us to negotiate the best terms and insurance coverage for our clients. We are a National Top 100 insurance agency in Property & Casualty and a Top 50 insurance agency in personal lines including auto insurance, home insurance, umbrella, and many others.
Throughout Dean & Draper's history, we have managed to retain the best characteristics of a locally owned independent insurance agency in Houston, Texas by continuing personal relationships and accountability. We have embraced technology and creativity to develop into one of the fastest growing state and national insurance agencies in 30 years. Dean & Draper's professional expertise, advance computer systems, and 24/7 customer service capabilities have given us the opportunity to serve over 15,000 clients this year.